Gangnam literally means 'south of the river and this district in the capital of South Korea lies along the banks of the Han, also one of the largest bodies of water in the country.
This historically affluent, fast-developing neighbourhood offers plenty of things to do in Gangman and see. We are finding some of the very best.
Important Information About Gangnam, Seoul
Continent: Asia
Country: South Korea
City: Seoul
Government Chief: Jeong Sun Kyun(Democratic)
Area: 39.55 km2 (15.27 sq mi)
Population: 561,052
Time Zone: UTC+9 (Korea Standard Time)
---
 What To Do In Gangnam?
Gangnam-gu is a trendy Seoul district filled with luxurious attractions including shopping, nightclubs and things to do and see.
This is also a rich district on the south bank of the Han River is a crowded area with bars and clubs, restaurants, shopping venues as well as places to fit into PSY's famous song "Gangnam Style".
Find some of the best things to do in Gangnam, Seoul
1. Dance To 'Gangnam Style
Right outside of Gangnam Station Exit 5 is a homage to PSY's 'Gangnam dance Style,' once the world's most famous song. 'Gangnam Style' has earned over three billion views on YouTube, and that number is still on the rise.
Tourists and locals can get on stage here and film themselves dancing to 'Gangnam Style' while the background music plays on repeat. A must thing to do in Gangnam, Seoul the capital of South Korea.
Address: 1328-8 Seocho 2(i)-dong, Seocho-gu, Seoul, South Korea | 서울특별시 서초구 서초2동 1328-8
Must Read: 13 Best Souvenirs And Places Help You In What To Buy In Prague, Czech Republic?
---
2. Go To Bar 
Seoul's nightlife is no joke, and you can party in Gangnam until the sun is coming up. The clubs are quite spread out so club hopping isn't as easy as it is in the Hongdae area.
Nonetheless, taxi fares in Korea are relatively low so it is certainly possible to visit two or three in one evening.
Many clubs in this city play hip-hop or EDM music and have separate rooms for various styles. If you are confused about things to do in Gangnam Seoul then clubs are the perfect place to spend quality time.
---
3. Shop Till You Drop 
The Gangnam district is regarded as one of South Korea's richest cities and is home to many department stores, subway shopping centres, as well as malls. Here you'd find Louis Vuitton, Chanel, and Versace, as well as other designer shops.
Apgujeong and Cheongdam are the main shopping areas, and there was even a TV series named Cheongdam Alice about a poor girl who wants to break into the area's affluent circles, spend time shopping, and do nothing more.
---
4. Visit The Temple Of Bongeunsa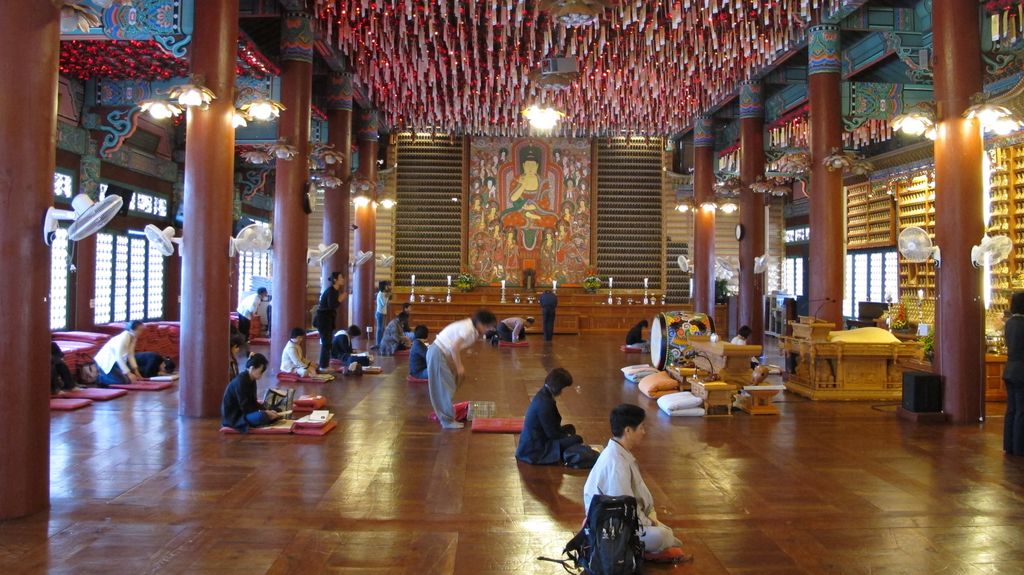 Bongeunsa is a Temple of Buddhism in the Gangnam region. This is a presentation of the typical Korean past located right in the centre of a busy metropolitan city.
In just moments, you pass from the city's hustle to the serenity of Buddhist mantras and peaceful landscape.
There is also a temple stay that helps you to lie down overnight in the Buddhist temple and learn about the teachings of the Buddha.
Address: 531 Bongeunsa-ro, Samseong 1(il)-dong, Gangnam-gu, Seoul, South Korea | 서울특별시 강남구 삼성1동 봉은사로 531
Also Read: Best 7 Places To Visit In Italy In December, That Everyone, Went Crazy Over It!
---
5. D'light At Samsung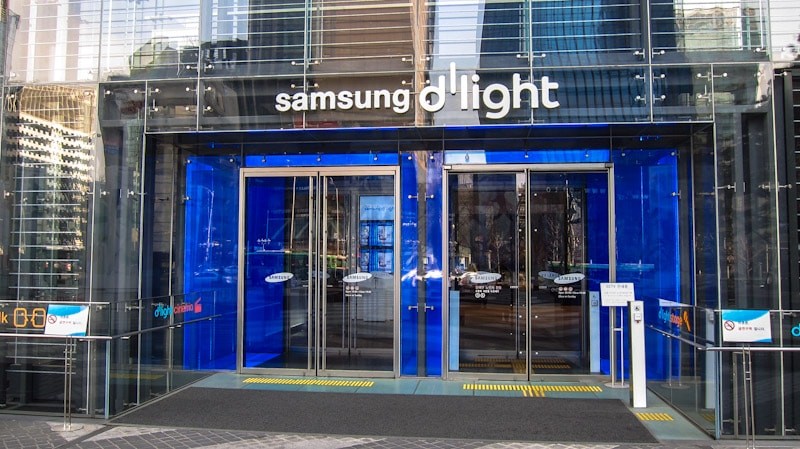 Samsung is a Korean company in case you didn't know (you can possibly tell from the lack of iPhones owned in Korea).
Samsung D'light is an exhibition space that showcases Samsung's latest technology.
It's an excellent choice for computer specialists because visitors will communicate with some of them on-display technology.
Address: 11 Seocho-daero 74-gil, Seocho-dong, Seocho-gu, Seoul, South Korea | 서울특별시 서초구 서초동 서초대로74길 11
---
6. Check Out SM, JYP, or CUBE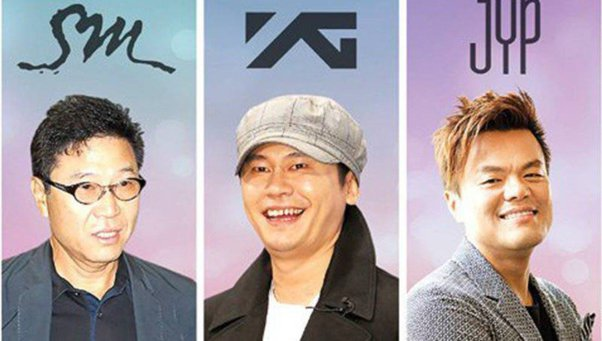 Gangnam – gu is host to some of Korea's largest entertainment companies.
In the hope of seeing a famous Korean idol walking or driving to and from the site, members of the public often go and visit the company headquarters and studios.
Big groups of fans and TV stations often crowd around the exits, which is something of a sight in itself.
Address: 8 Dosan-daero 89-gil, Cheongdam-dong, Gangnam-gu, Seoul, South Korea | 서울특별시 강남구 청담동 도산대로89길 8
---
7. Park Samneung
Samsung Gangnam Park is brimming with heritage. It houses several grave mounds including King Jungjong's burial ground.
At this site, there are three graves: King Seongjong, the Joseon dynasty's ninth king, his wife Queen Jeonghyeon, and King Jungjong, the Joseon dynasty's eleventh king.
The surrounding forest offers a welcome change from the dense urban area in which it is situated, making it a popular spot just for a walk and relaxation.
The Two Kings' Tombs are listed as UNESCO World Heritage Sites, as are all Joseon Dynasty ones.
Address: Samseong-dong, Gangnam-gu, Seoul, South Korea | 서울특별시 강남구 삼성동
Also Read: Top 10 Places To Visit In Greece For A Perfect Holiday In The Mediterranean!
---
8. Olympic Park, Seoul
The Olympic Park in Seoul is completely enormous. It has seven separate cafés, three bars, grocery shops, a K-pop museum, multiple fitness centres, basketball courts and skating arenas.
The scenery is stunning and acts as a perfect place to get away from the most populated area of town from all the traffic and dirty air.
Bikes, kites, balls and skates are available, all of which visitors can rent at a low price, ensuring that every day here is packed with activities.
Address: 424 Olympic-ro, Oryun-dong, Songpa-gu, Seoul, South Korea | 서울특별시 송파구 오륜동 올림픽로 424
---
9. COEX-The Aquarium And Mall
The COEX shopping centre is situated below the Korea World Trade Center and is one of South Korea's biggest underground shopping centres.
This includes international brand name outlets, a concert hall, and a comprehensive restaurant and food court.
It also has a massive aquarium, film theatre, cafe, and museum kimchi. The aquarium takes visitors on an underwater journey from the Andes mountains to the rainforest of the Amazons and beyond.
Address: 513 Yeongdong-daero, Samseong 1(il)-dong, Gangnam-gu, 서울특별시 South Korea | 서울특별시 강남구 삼성1동 영동대로 513
---
10. Fashion Road To Cheongdam
This street would also appeal to all the fashion lovers out there. Cheongdam Fashion Lane, popularly known as 'Celebrity Street,' has the major luxury brands in one place, all coordinated so you can access them in one place.
The major brands – including Louis Vuitton, Burberry as well as Prada – are easily fitted with Korean and avant-garde shops and designers, including Son Jung Wan and Martin Margiela.
While the street is popular for such brands, however, those are the only items Cheongdam has to sell. Interesting beauty and hair salons – offering 'Korean' makeovers – as well as trendy restaurants and cafes scattered throughout the street.
Someone could go in as a local or tourist, but they're going to come out of the street feeling like a star – that's the 'Celebrity Street' experience.
---
11. Starfield Library
Starfield Library is the COEX Mall's stunning attraction, right in the middle of the main building. It stands up to two stories tall and approximately 2.800 square meters wide – you can only see how big it would be to build such a volume.
More than 40,000 books are here in the library, topics from science and economics to fiction and non-fiction.
A part of it includes books by foreign authors and widely popular novels; meaning you'll definitely see a copy of Harry Potter in it.
There are numerous book-related activities here, including poetry reading, book festivals, writers' meetings as well as book talks, to name just a few.
Address: 955-9 Daechi-dong, Gangnam-gu, Seoul, South Korea | 서울특별시 강남구 대치동 955-9
---
12. Banpo Han River National Park
The Han River is continuing to run from Gangnam, also one of Seoul's major rivers. Also, you can see a number of parks lined up at the rims of the water.
The most popular of these parks, however, is Banpo Han River Park which has a night market, a beautiful rainbow fountain, and offers riverboat or yacht rides.
The Night Market is open from 6:00 p.m. to 11:00 p.m. on weekends, selling beautiful handmade products, with live music in the background as well as delicious food stalls.
You can also get the gliding feeling on the sea, by booking a riverboat or yacht ride. When you book an evening ride from the Park, you'll only catch the Banpo Bridge Rainbow Fountain display when it's dark, in all its bright, radiant glory.
Address: 40 Sinbanpo-ro 11-gil, Banpo 2(i)-dong, Seocho-gu, Seoul, South Korea | 서울특별시 서초구 반포2동 신반포로11길 40
Also Read: 14 Unique Places To Visit In Switzerland That Are Worth!
---
13. Garosu-Gil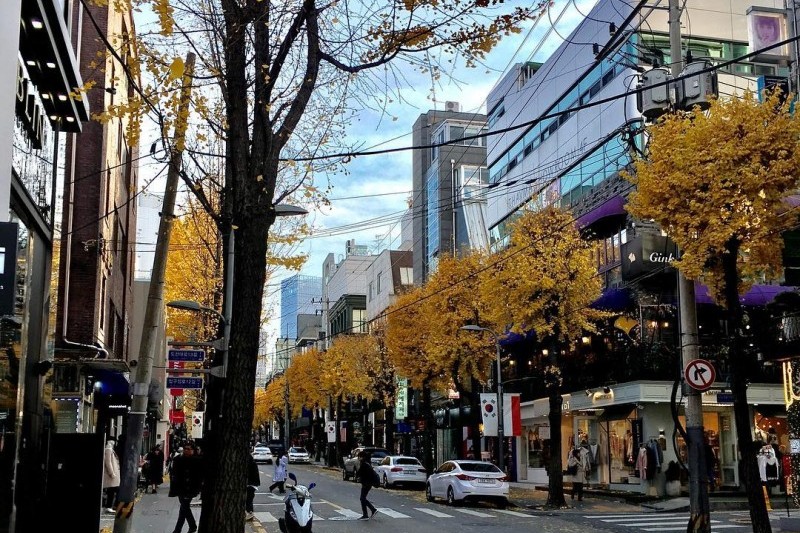 Literally, Garosu-Gil is also the best place to find beautiful cafes, with a fantastic ambience and even better food. In Korean, 'Garosu-Gil' literally means 'tree-lined street;' that is exactly what this area appears to be like.
Located between Sinsa and Apgujeong station, Garosu-Gil looks like a beautifully set up outdoor indoor mall.
You will also see a stunning amalgamation of art galleries and exhibits as well as aesthetic-looking retail stores along with pretty Ginkgo trees and fantastic cafés.
In fact, brand outlets-local, as well as multinational-can, be seen concealed behind the trees.
Eat delicious food in cafés and restaurants like Bad Farmers and C27, and buy all kinds of products from Lotte Elcube, before enjoying a quiet evening in their café on the rooftop – there are just so many things to do in Gangnam!
---
14. Apgujeong Rodeo Street
Visit Apgujeong Rodeo Street is one of the best things to do in Gangnam and it is also one of the Gangnam's trendy places, famous for its fashion shops including clothes, shoes and accessories.
The road got its reputation from the early 90s when people there used to trot alongside the street, clad in luxurious clothes and riding in foreign cars.
Although the earlier condition in today's world can practically not be replicated, the path sort of lives as a tribute to the early nineties.
Galleria Department Store is also one of the main attractions on this road; Rodeo Street is actually across from this famous store.
If you're searching for high-quality and affordable fashion stores and you're experiencing the feeling of luxury, then Apgujeong Rodeo Street is where you should head straight.
Address: Sinsa-dong, Seoul, South Korea | 서울특별시 신사동
---
15. Kakao Friends Store
Kakao Friends is a community of Korea-based cartoon characters developed as part of the Korean messaging app, KakaoTalk.
Since then, the cartoons have become so popular, that even credit cards appear frequently on drinks containers. In reality, these friends are in love with cafés and shops, and what's more!
They are still customer full. The stores have become quite popular and even more so is the Gangnam branch, as it is the flagship store.
More than 2000 items are available at the store, ranging from toys and stickers to jewellery and t-shirts.
Even if you're not a fan or even unfamiliar with the characters, looking – or perhaps purchasing – these adorable Kakao Friends items will make you feel all warm and fluffy! Also, exploring these places is one of the best things to do in Gangnam.
Address: Samseong 1(il)-dong, 강남구 서울 South Korea | 서울 강남구 삼성1동
---
Also Read: 20 Places To Visit In Germany, You Will Be Forced To Live Here Forever.
---
 FAQs About Things To Do In Gangnam
There are a lot of questions that come to mind related to things to do in Gangnam some of the commonly asked questions are answered below.
Q. What can we do in Gangnam?
A. Below are some famous things to do in Gangnam.
1. Dance To 'Gangnam Style
2. Go To Bar
3. Shop Till You Drop
4. Visit the Temple Of Bongeunsa
5. D'light At Samsung
6. D'light At Samsung
7. Park Samneung
8. Olympic Park, Seoul
9. COEX-The Aquarium And Mall
10. Fashion Road To Cheongdam
Q. What is Gangnam known for?
A. Gangnam is regarded as one of South Korea's richest cities and is home to several department stores, subway shopping centres, and malls. Here you'd find Louis Vuitton, Chanel, and Versace, as well as other designer stores.
Q. What is there to do at COEX mall?
A. Below are some popular things to do in COEC mall
1. Coex Aquarium (코엑스 아쿠아리움)
2. Megabox Coex.
3. Eat at Hyundai Department Store Coex.
4. Get spicy at the Kimchi Field Museum.
5. Explore K-Pop at SMTown Coex Artium.
Q. What to eat in Gangnam?
A. Below are some famous restaurants you eat at in Gangnam.
1. Yang GOOD
2. Maple Tree House
3. Brick Oven New York Pizza
4. NY B&B – Burger & Bistro
5. Bamboo House Restaurant
Is Gangnam a rich area?
Since PSY's Gangnam Style foreign mega-hit in 2012, people around the world have heard the name of Seoul's most prosperous district. … Living in Gangnam — and more precisely living in the Cheongdam-dong and Apgujeong-dong neighbourhoods of Gangnam — is a status symbol to which many Koreans aspire.
---
Tell Us In The Comments About One Of Your Favourites Things To Do In Gangnam?
Also, don't forget to book your personalized holiday package with Fiery Trippers. Let us make your vacation a romantic as well as a dreamy getaway.