Are you planning to visit Colorado for your upcoming vacations? If you have no idea which are the best places to visit in Colorado for outdoor activities? This article can help you in finding the top outdoor activities in Colorado.
Why is Colorado worth visiting? Colorado really offers some of the most diverse landscapes in the whole globe. Red rock formations, prairie grasslands, calm lakes and woodlands, an abundance of wildflowers, some of the tallest sand dunes in North America, and several lovely villages may all be seen by visitors.
Colorado is one of the best states to visit if you're the kind of tourist who thrives on adventure, especially heart-pounding thrills.
The Rocky Mountain State offers a wide variety of leisure pastimes, many of which are unusual and packed with adrenaline.
Even a few of them you were unaware existed. There are several options, including gator wrestling, skydiving, four-wheeling, and ice climbing.
---
List of 11 Top Outdoor Activities In Colorado That will make your experience Memorable Forever
As we explore the top outdoor activities in Colorado, gear up, roll down the windows, and get ready for a memorable journey.
ICE Climbing Ouray Ice Park
Zip Line at the Royal Gorge
Skydiving, Longmont
Four-Wheeling
River Rafting
Cross-country mountain biking
Attending concerts at Red Rocks in Denver
Climbing Quandary Peak in Breckenridge
Crested Butte: Hiking among wildflowers
Buena Vista: River rafting in Arkansas
Winter Park: Mountain biking downhill
1. ICE Climbing Ouray Ice Park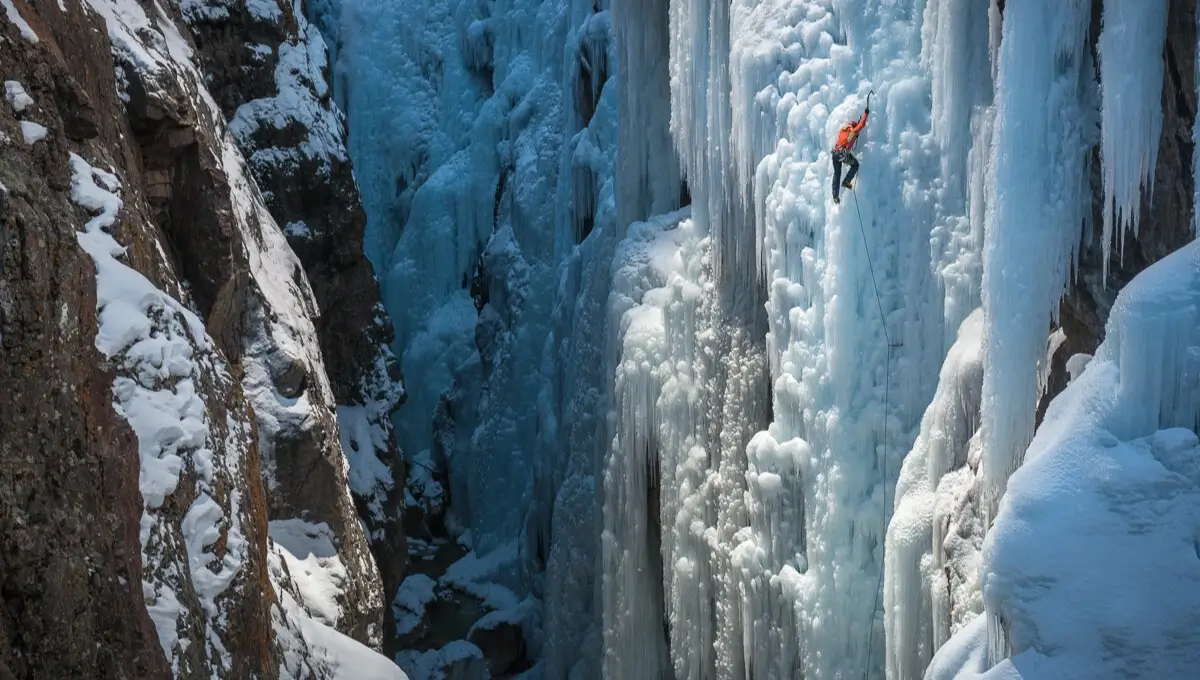 One of the most unusual activities in the world, ice climbing is something that most people never get to do. Going out alone is challenging, but the equipment is expensive, and there aren't many frozen waterfalls.
You can do so at the Ouray Ice Park, an artificial ice climbing facility in a spectacular gorge just outside of town if you travel to Ouray in southwest Colorado.
200 designated ice and mixed climbs are available, most of which are just a 15-minute walk from the entrance. You may get advice and inexpensive rental gear at Ouray's annual Ice Climbing Festival.
---
2. Zip Line at the Royal Gorge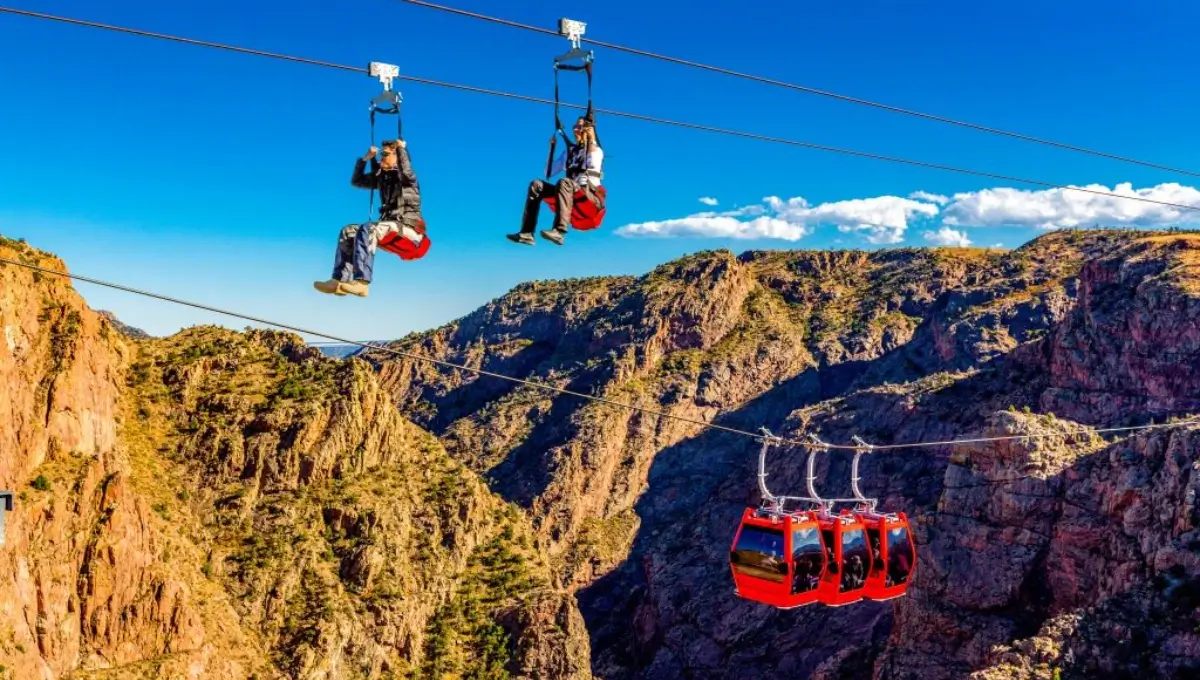 The tallest bridge in the country is located in the Royal Gorge, which is well-known for it. Looking down from it can be thrilling, but you can also zip line across the canyon and engage in other exhilarating activities.
The world's first "flight line" free fall belay system is part of the 20 zip lines on the trips, which range from easy to complex and cover more than three miles.
Although the traditional route is the most well-liked, thrill-seekers shouldn't miss the Extreme Zip Line Course, which is regarded as one of the quickest on the continent.
---
3. Skydiving, Longmont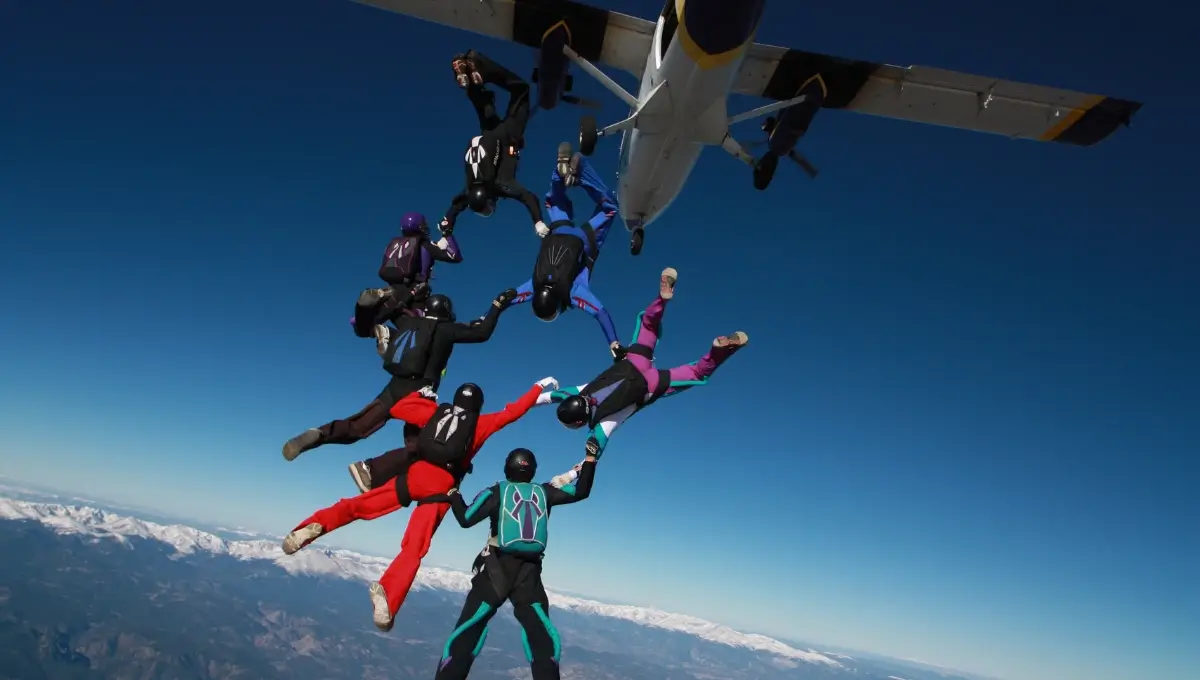 About a half-drive hour north of Denver lies Mile-Hi Skydive Center, which is a perfect place to make it happen if skydiving is something you've always wanted to do or experience.
Just picture the sensation of the wind on your skin as you soar through Colorado's famed vivid blue sky at 18,000 feet while seeing the majestic Rocky Mountain foothills to the west and the lofty jagged peaks beyond.
The state's largest skydiving site offers tandem jumps, which pair you with an instructor for your ride through the air if you've never tried it.
---
4. Four-Wheeling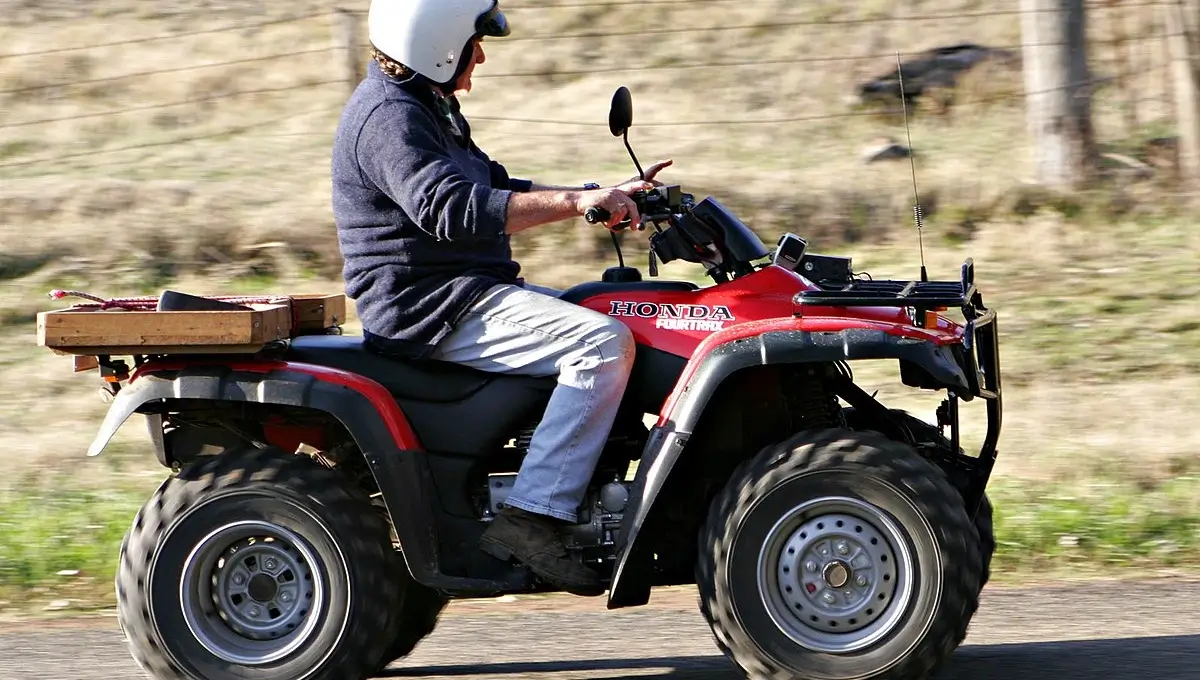 In Colorado, thousands of miles of off-road routes are accessible to vehicles like ATVs, four-wheel drives, and motorcyclists, providing plenty of thrills.
Enjoy riding while admiring the breathtaking views of the San Juan Mountains on Lizard Pass, close to Telluride.
Almost 100 miles of double-track ATV trails may be found in the Roosevelt National Forest at Red Feather Lakes, west of Fort Collins.
The Grand Mesa Trails offer miles and miles of routes for all skill levels, including the more complex, in western Colorado, close to Grand Junction, past glittering lakes, lush meadows, and dense forests.
---
5. River Rafting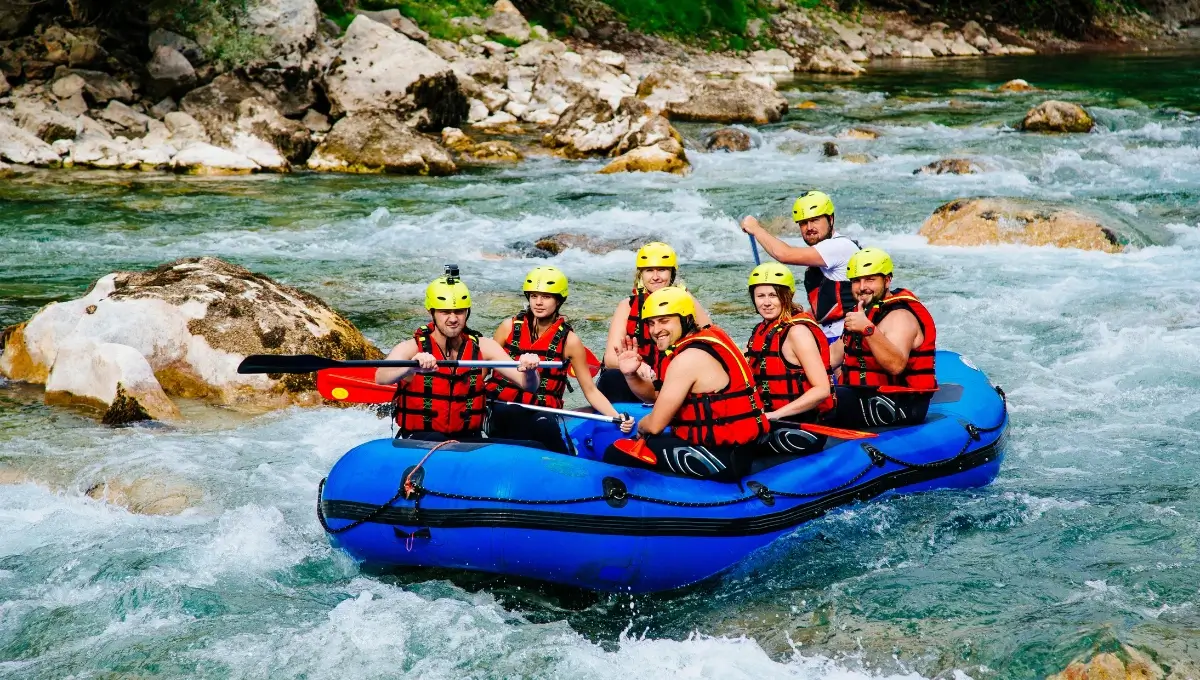 Many rivers in Colorado offer exhilarating whitewater for rafting. Go to the state's southwest corner for one of the most challenging tasks.
While the lower Animas River frequently includes additional excursions like a zipline tour and a trip on the renowned Durango and Silverton Narrow Gauge Railroad, the upper Animas River is well known for its Class IV and V rapids.
One of the most well-liked rafting rivers in the United States is the Arkansas River, which flows through canyons in central Colorado and drops 5,000 feet in the first 125 miles. Trips to this river leave from places like Buena Vista, Salida, and Canon City.
---
6. Cross-country mountain biking
Nineteen miles from the Utah border, the sleepy village of Fruita is a top mountain biking destination.
The scenery is stunning, with weathered badlands and red-rock canyons carved by the Colorado River.
The smooth single track gives way to tight curves and rocky steeps that appeal to intermediate and expert riders.
Convenient, albeit essential, campsites can be found on the 18 Road Trails network, located north of Fruita.
However, the Horsethief Bench route, a part of the Kokopelli network south of town and skirts the rim of Ruby Canyon, offers the most incredible views.
---
7. Attending concerts at Red Rocks in Denver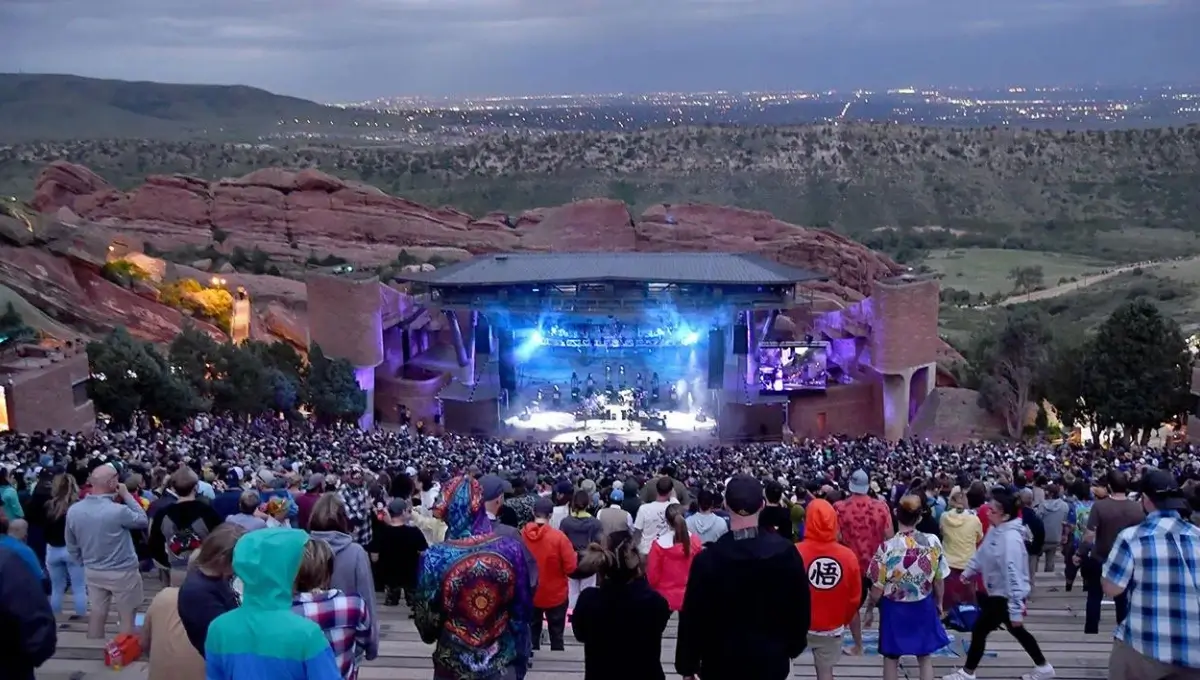 The Red Rocks outdoor theater has been known for its picturesque setting since U2 filmed their Beneath a Blood Red Sky performance video in 1983.
Audiences watch as city lights flicker on the plain below as they are framed by enormous wings of weathered red stone that flank the stage.
During the summer concert season, notable musical performers like BB King, Keith Urban, and Queens of the Stone Age perform.
Still, there are also open-to-the-public yoga sessions and hiking and bicycling trails that meander amid sculpted rocks and wildflowers.
---
8. Climbing Quandary Peak in Breckenridge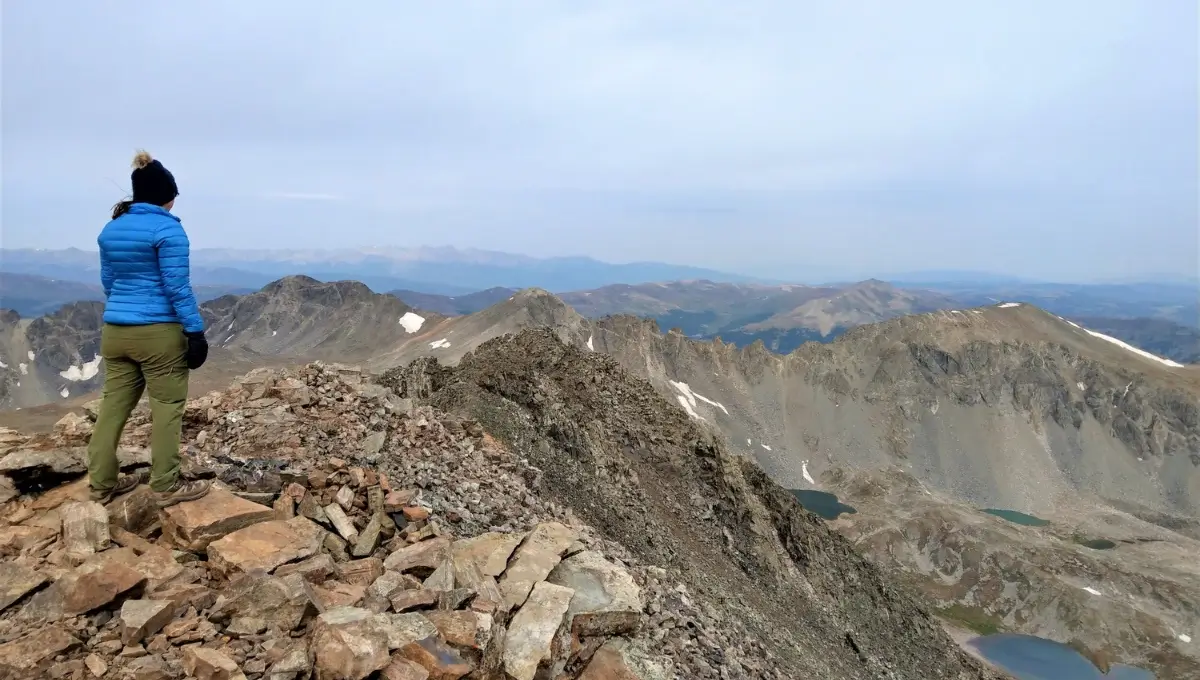 Colorado, which has 54 "fourteeners," is the highest state in the US (mountains over 14,000ft, or 4,267m). Quandary Peak (14,265 feet) is an excellent place to start for the many hikers who aim to gather all 54.
It only requires burning oxygen-starved muscles, not ropework or skilled scrambling. The three-mile course, which is well-marked, starts at 10,900 feet and is eight miles south of Breckenridge.
Before reaching the peak's east ridge at 11,700 feet near the treeline, hikers pass a collection of defunct mines.
There are several mountain vistas from there. Leave the summit as soon as possible after noon to avoid afternoon lightning.
---
9. Crested Butte: Hiking among wildflowers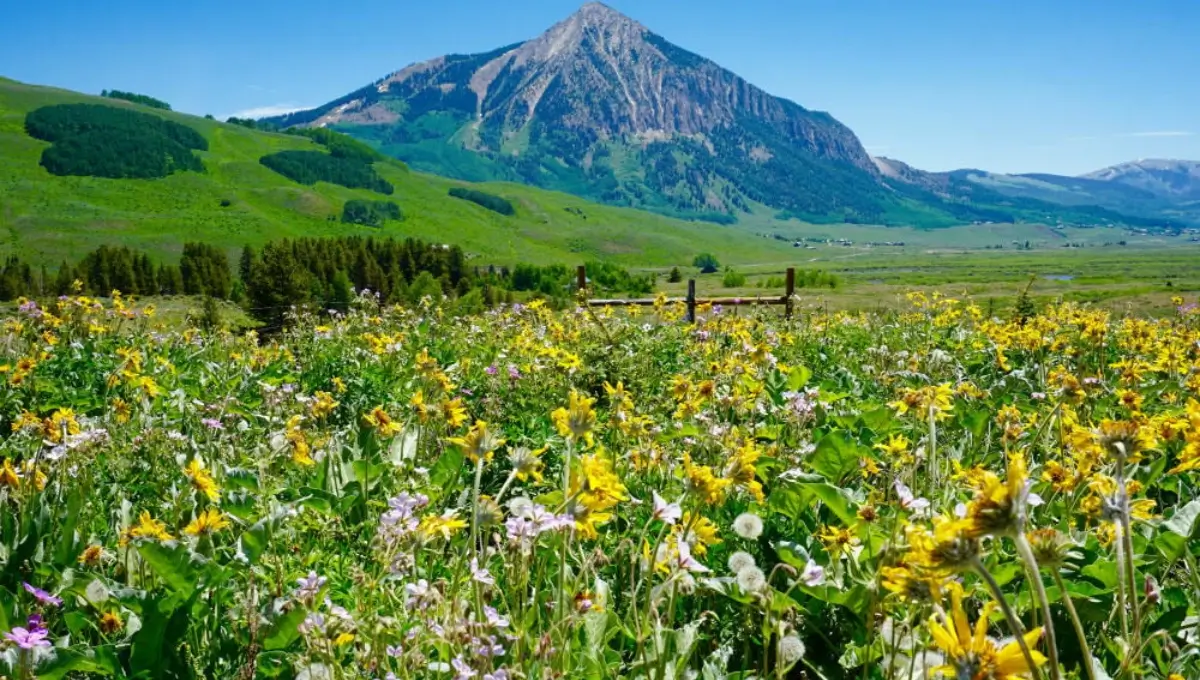 To trek, the West Maroon Pass trail would be for the beautiful views of the craggy mountains alone. Hikers run the risk of sensory overload due to the oceans of rainbow-colored wildflowers that cover these valleys in July and August.
Such brilliant clusters of high-alpine flowers are unique to Colorado, so the neighboring town of Crested Butte is referred to as the state's wildflower capital.
The trail begins at Schofield Pass, 14 miles northwest of the city, and follows the east fork of the Crystal River through meadows of waist-high columbine, larkspur, and lupin.
Hikers reach West Maroon Pass with 360-degree views of Pyramid Peak, the Maroon Bells, and snow-capped mountains in all directions after traveling 4.5 kilometers and climbing 2,090 feet there.
---
10. Buena Vista: River rafting in Arkansas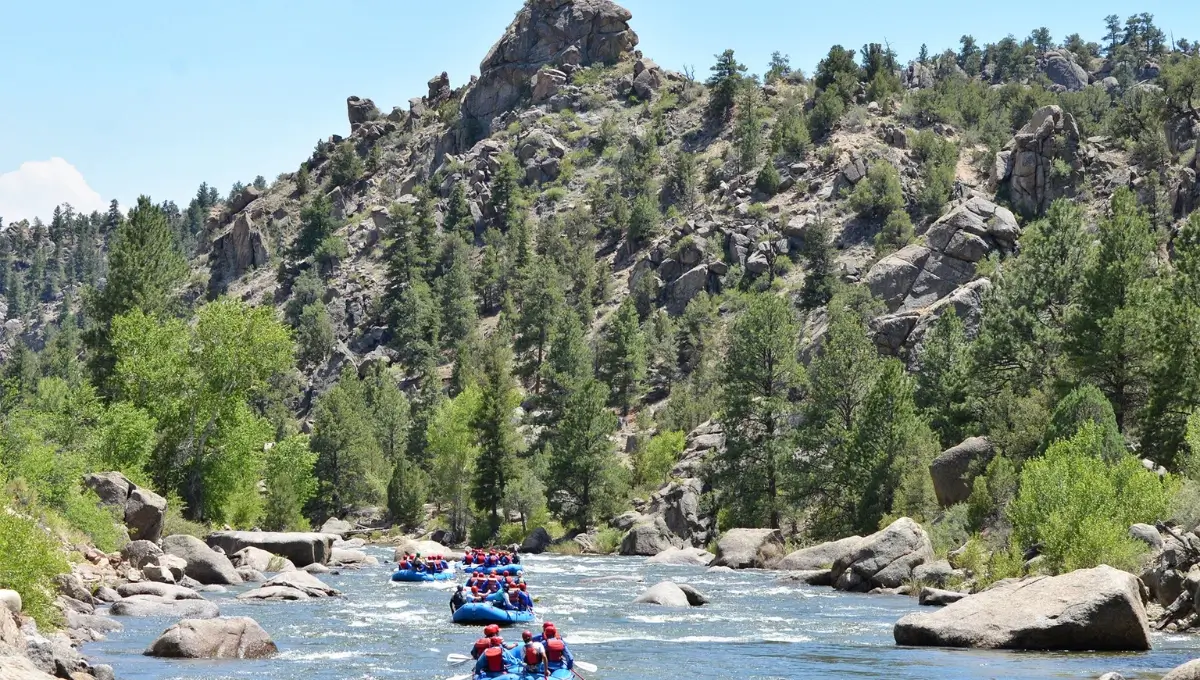 Colorado's most well-liked whitewater location is the Arkansas river in Browns Canyon and with good reason. This 12-mile rapids section enters a wilderness area with stunning mountains and canyons.
Many fourteeners rise prominently above the river at the beginning of the journey. Class III and IV rapids add to the excitement as the river plunges into a granite valley where bald eagles and bighorn sheep can be seen.
Zoom Flume, the longest, extends for a quarter mile. Plan a half-day excursion with River Runners, a tour operator with a convenient location at the landing stage, and a Riverside Grill serving delectable fish tacos.
---
11. Winter Park: Mountain biking downhill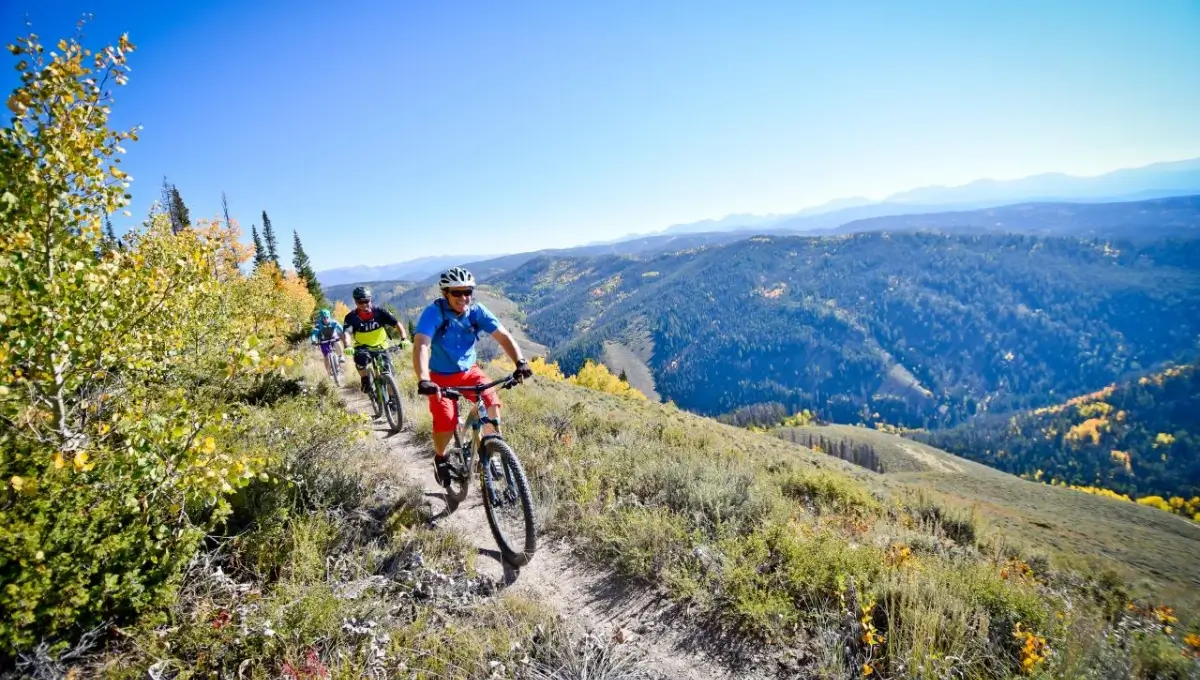 Because the architects who constructed Whistler's renowned bike park duplicated their magic here, this ski resort 90 minutes west of Denver is Colorado's best destination for downhillers.
The 42 miles of lift-served trails at Trestle Bike Park are appropriate for riders of all skill levels, offering easy options for beginners and challenging jumps for experts.
Many feature escape routes that provide quick fixes for bikers whose courage wanes.
The most challenging courses, however, call for complete dedication from experienced riders who roll through tiny wooden planks hanging very high above the ground and leap off large jumps. Both rentals and training are offered.
---
FAQs For Top Outdoor Activities In Colorado
There are a lot of questions that come to our mind while looking for the best outdoor activities in Colorado, some of the commonly asked questions are answered below.
Q. What is so famous in Colorado?
A. The Rocky Mountains and the natural splendor found there are what Colorado is most famous for. Colorado is also well-known for all the outdoor pursuits that the mountains encourage, like mountain biking, rafting, climbing, and hiking.
Q. What are the five outdoor activities?
A. Hiking, camping, mountaineering, cycling, dog walking, canoeing, caving, kayaking, rafting, rock climbing, running, sailing, skiing, skydiving, and surfing are some further typical examples of outdoor leisure activities.
Q. What are the 3 categories of outdoor activity?
A. Three sorts of outdoor activities in public settings—necessary activities, optional activities, and social activities—can be distinguished, each of which lays quite distinct demands on the physical environment.
Q. What is the most visited city in Colorado?
A. The huge metropolis of Denver, which serves as the state capital, is home to the Denver Art Museum, notable structures from the late 19th century, and Titanic survivor Molly Brown's residence.
Q. What is the most famous part of Colorado?
A. Five of Colorado's most well-known and frequently photographed mountains include Pikes Peak, Longs Peak in Rocky Mountain National Park, Mount Evans, the Maroon Bells, and Mount Sneffels.
---
Conclusion
The Rocky Mountains in Colorado offer some of the best skiing, rafting, climbing, and riding in the world, making this region a haven for thrill seekers. The good news is that Denver makes experiencing Colorado's outdoors simple, whether you're a novice or a seasoned adrenaline junkie.
---
Tell Us In The Comments As per You Which One is the Top Outdoor Activities In Colorado?
Also, don't forget to book your personalized holiday package with Fiery Trippers. Let us make your vacation a romantic as well as a dreamy getaway.