Are you searching for affordable places to visit in the USA for your next vacation? If you have no idea where are the safe budgeted places to travel to in the United States? This article can help you in finding the best cheap places to travel In the USA.
Is It Cheap To Travel To The USA? No, it's not but traveling to the USA can vary in cost, but planning in advance and seeking deals can make it more budget-friendly.
Budget-friendly travel inside the United States is not only possible but can also take you to some amazing locations with amazing scenery, fascinating cultures, and thrilling attractions.
These destinations are perfect for wanderers seeking unforgettable experiences without emptying their wallets.
From scenic coastal towns to vibrant cities, each location offers unique attractions and activities that won't break the bank.
This post will serve as your comprehensive reference to the most economical and alluring locations around the USA, whether you're a student, a young professional, or simply someone trying to save money while seeing new regions.
---
Here Are The 11 Best Cheap Places To Travel In the USA on a Budget
After doing a lot of research and considering the tripper's reviews we have shortlisted some of the best cheap places to travel In the US.
Salt Lake City, Utah
Savannah, Georgia
Denver, Colorado
San Antonio, Texas
Kansas City, Missouri
New Orleans, Louisiana
Nashville, Tennessee
Manteo, North Carolina
Virginia Beach, Virginia
Sioux Falls, South Dakota
Phoenix, Arizona
1. Salt Lake City, Utah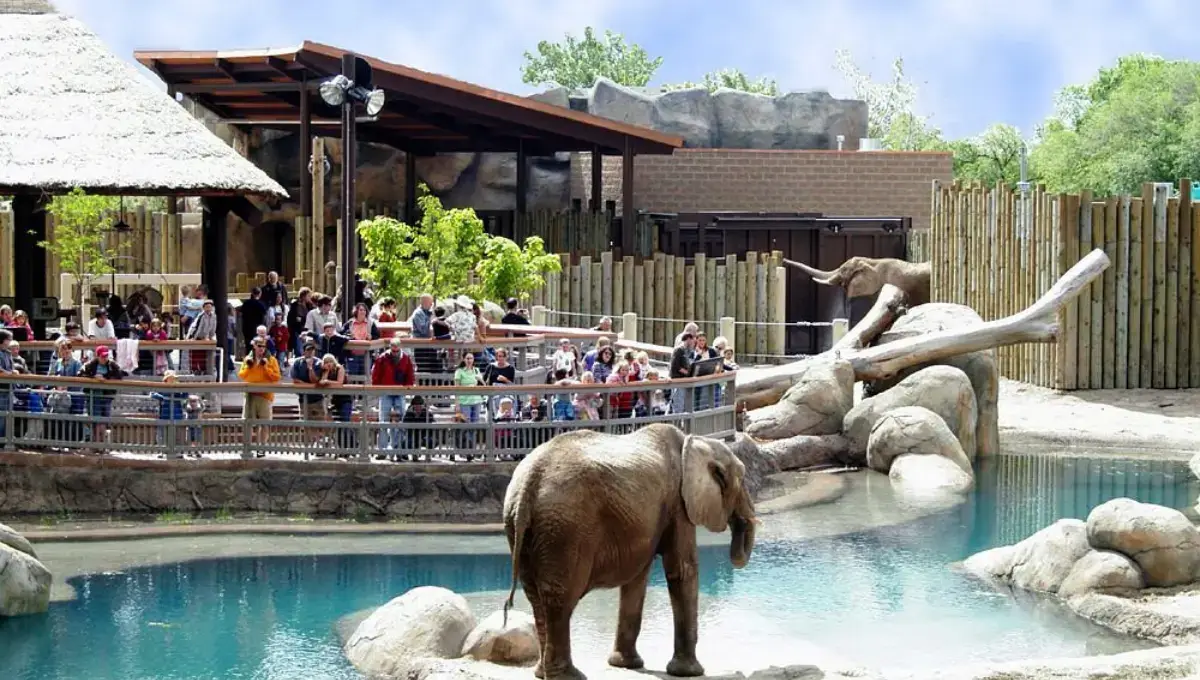 Salt lake city is Situated on the western side of the USA; this place is known as the world headquarters of the Church of Jesus Christ of Latter-Day Saints.
Plenty can be done here that will be loved by you and within your budget too. Temple Square, the Utah State Capitol, and the Joseph Smith Memorial Building are the most visited structures.
The 160 km Bonneville Shoreline trail offers views that will mesmerize you, such as Salt Lake Valley and the City skyline.
You can travel for little more than $5 per day using a low-cost public transportation system or renting cheap cars. A fantastic place to visit that will offer a lot to explore.
---
2. Savannah, Georgia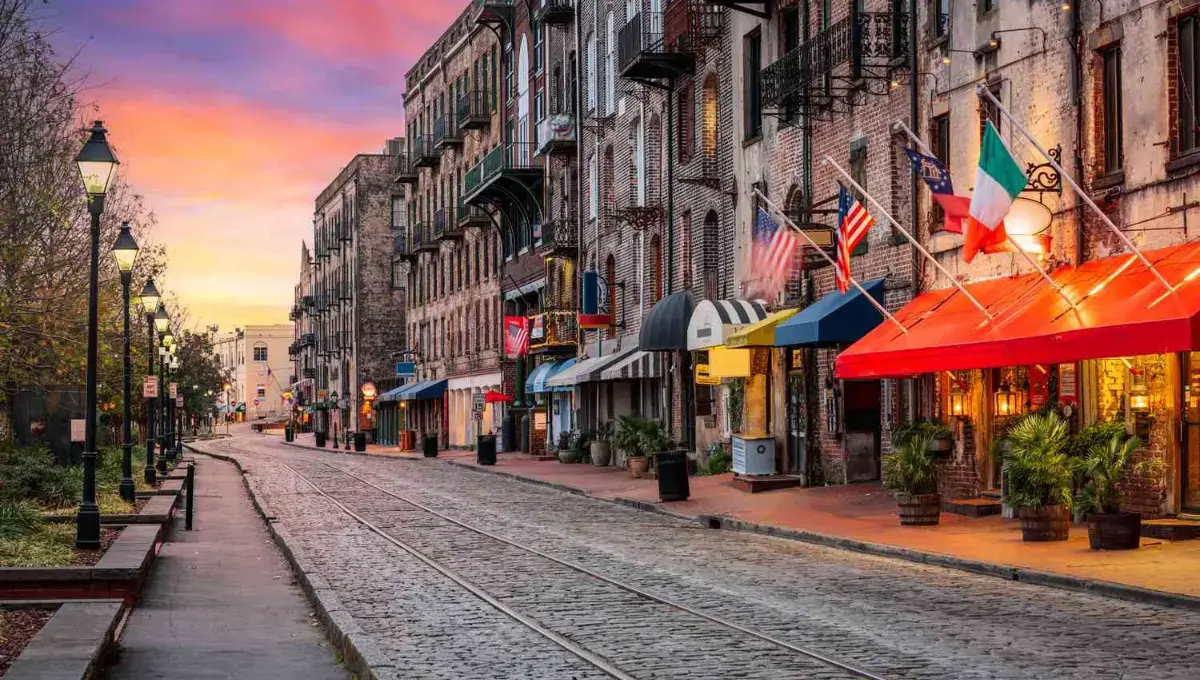 The oldest city on the Savannah River is this lovely coastal town, which is also cheap to visit. The city is beautiful, accessible throughout the year, and offers affordable hotel rates.
There are several lovely parks to visit, including Forsyth Park and the intriguing Wormsloe Historic Site. For entertainment, check out Ghost Coast Distillery; for a beach experience, try Tybee Island or the McQueen's Island Trail for a hike.
There are several ways to get around, including via bike, DOT bus, or Savannah Belles ferry. Beautiful place to visit that will make your trip worthwhile.
---
3. Denver, Colorado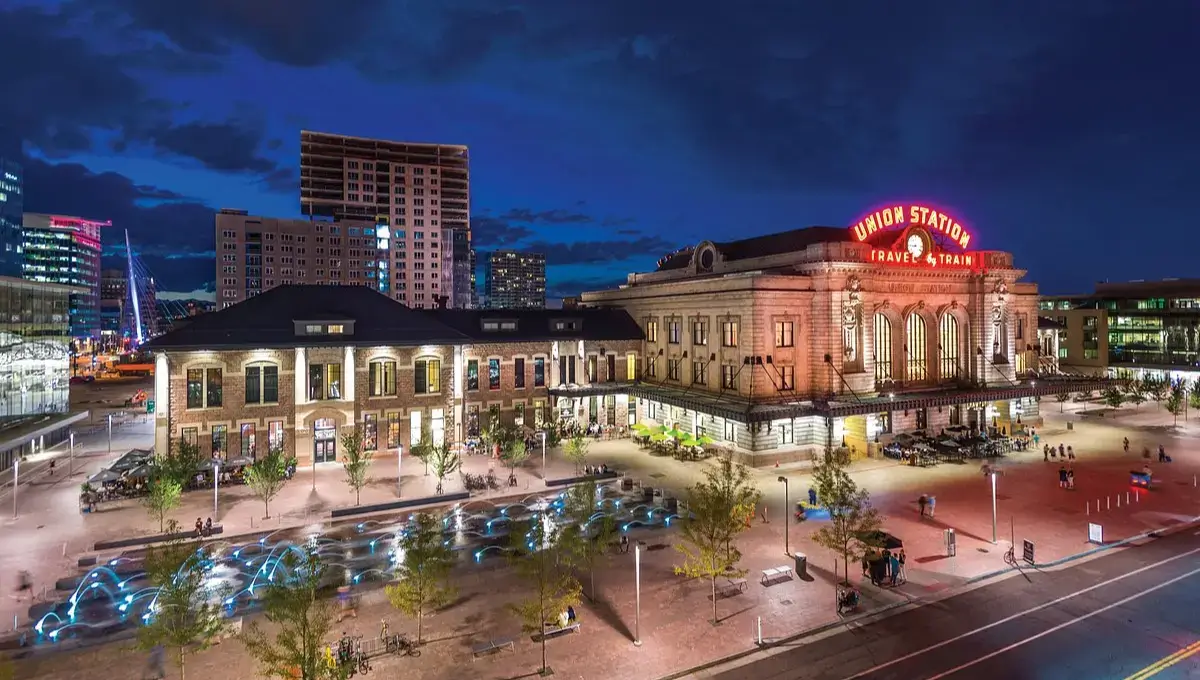 Denver is one the most popular places, combining energetic metropolitan and wilderness enthusiasts. A traveler will find a lot to explore.
Being famous for its nightlife, you should check out the Rocky Mountains for hiking trails and the Red Rock Amphitheatre for entertainment.
Rocky Mountain National Park is another such attraction to check out too. The public transit system, i.e., rail and bus as well as taxis, is also an option for traveling.
One of the most thriving places to travel under a tight budget.
---
4. San Antonio, Texas
A perfect blend of Mexican culture and American history, this place gives an authentic vibe to the experience.
The San Antonio River Walk, which is nearly 15 miles, as well as Eisenhower Park, Brackenridge Park, and more are great to explore.
You can also visit the San Antonio Museum of Art and go for a swimming experience at Pickrell Park.
The public transportation system is affordable [$2.75] to use. Affordable city to plan a trip, which will offer lots of memories.
---
5. Kansas City, Missouri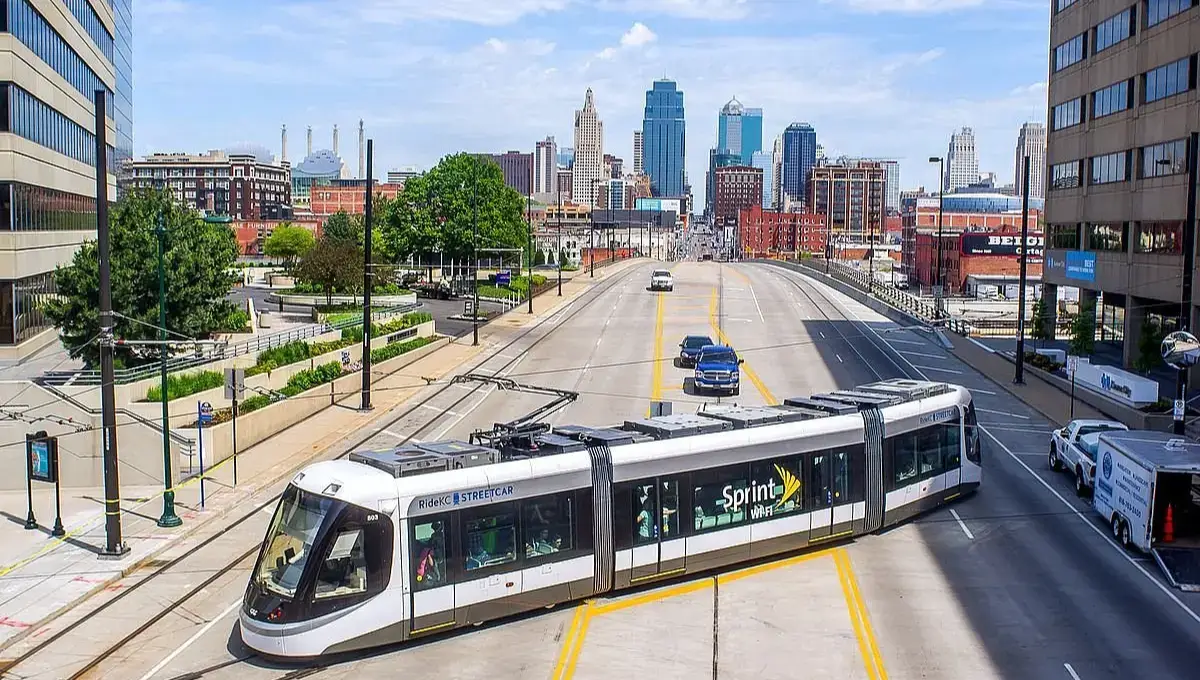 Famous for its jazz and lively vibes, this place will offer you a lot to explore. A free Power & Light District concert and jazz at Chaz on the Plaza is a great catch.
If you are a shopping lover, check out The City Market; for architecture lovers, Union Station, and underwater sea life, then SEA LIFE Kansas City.
For travel, the public transportation system is RideKC which has $1.50 for one ride. Fun to explore, this is a place to must visit and create memories.
---
6. New Orleans, Louisiana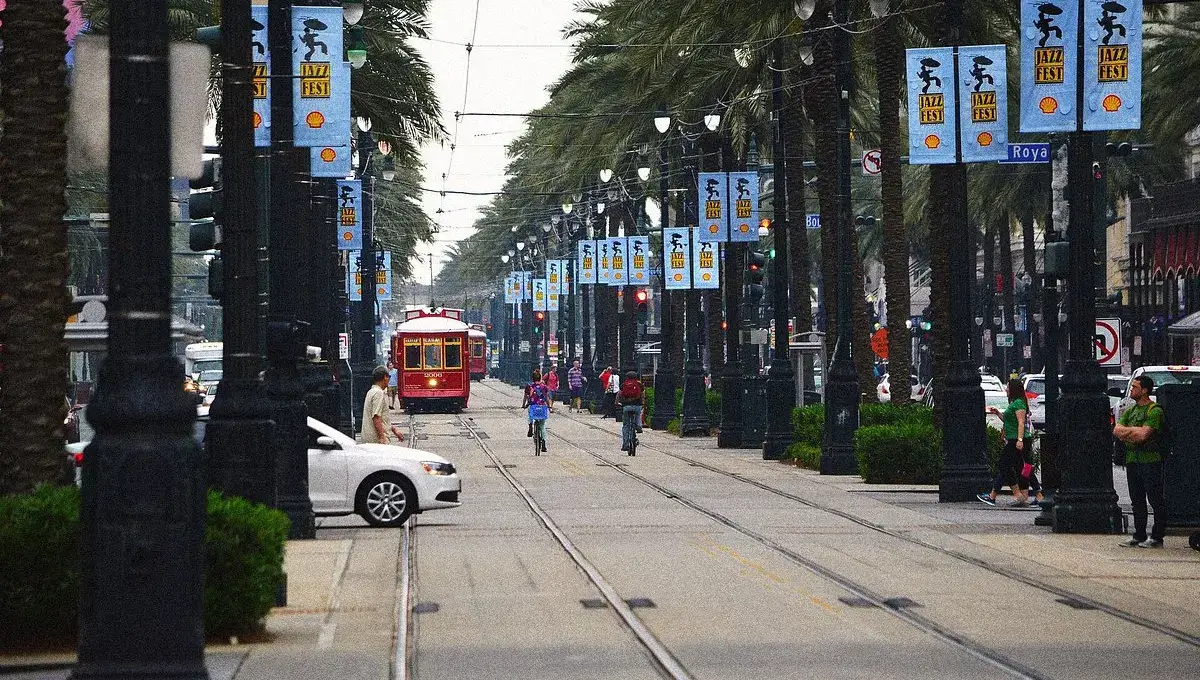 New Orleans is a city filled with vibrancy and excitement and is full of life, being one of the unique places to visit.
Exploring the French Quarter and Jackson Square is a must, and Bourbon Street to taste the life of wild crowds, tasty food & beverages, and music.
Roaming along the Mississippi Riverside, Woldenberg Riverfront Park, and Ower Ninth Ward Living Museum.
For transportation, a streetcar system operates [$3/day ], and taxis and rideshares. A fantastic place to visit with lots of cherishing memories.
---
7. Nashville, Tennessee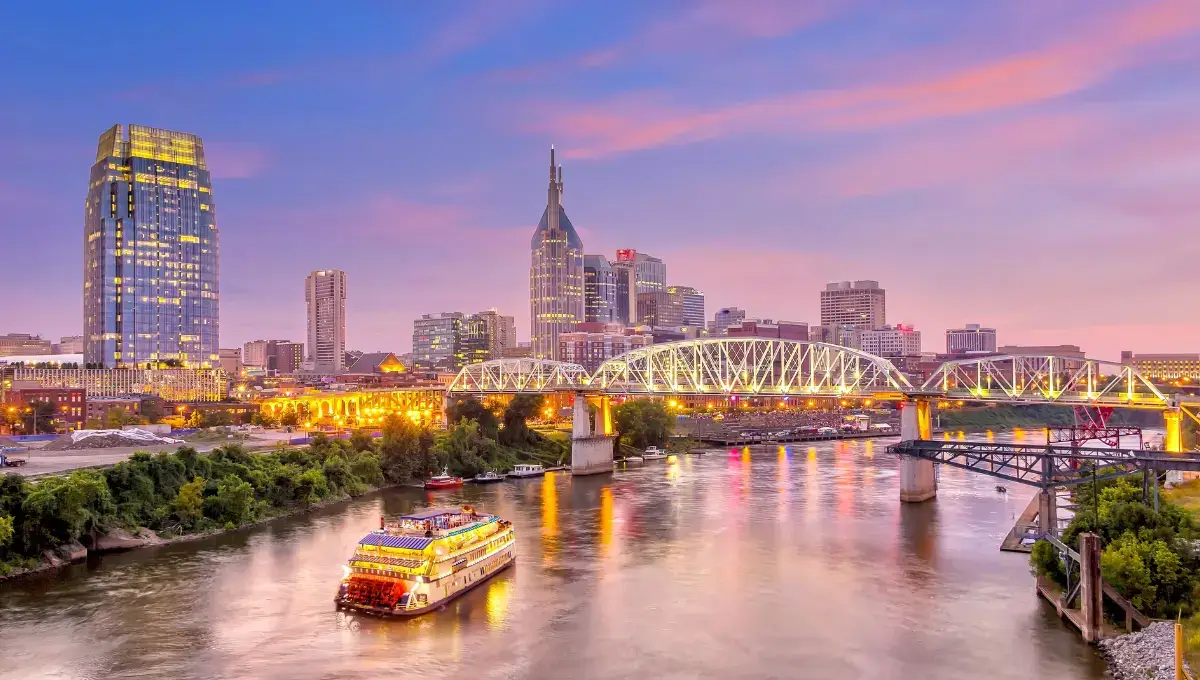 Nashville is famously known as The Music City, this city is situated on the Southern side.
To enjoy and understand the music life, Grand Ole Opry is one such radio show that was started in 1925, along with the Country Music Hall of Fame and Museum is a must to try out.
Gaylord Opryland Resort Gardens or Belle Meade Historic Site & Winery are other places to visit. Taxis or rideshares will be your best partner during travel.
A city that will offer long-life memories to cherish and treasure within a reasonable budget.
---
8. Manteo, North Carolina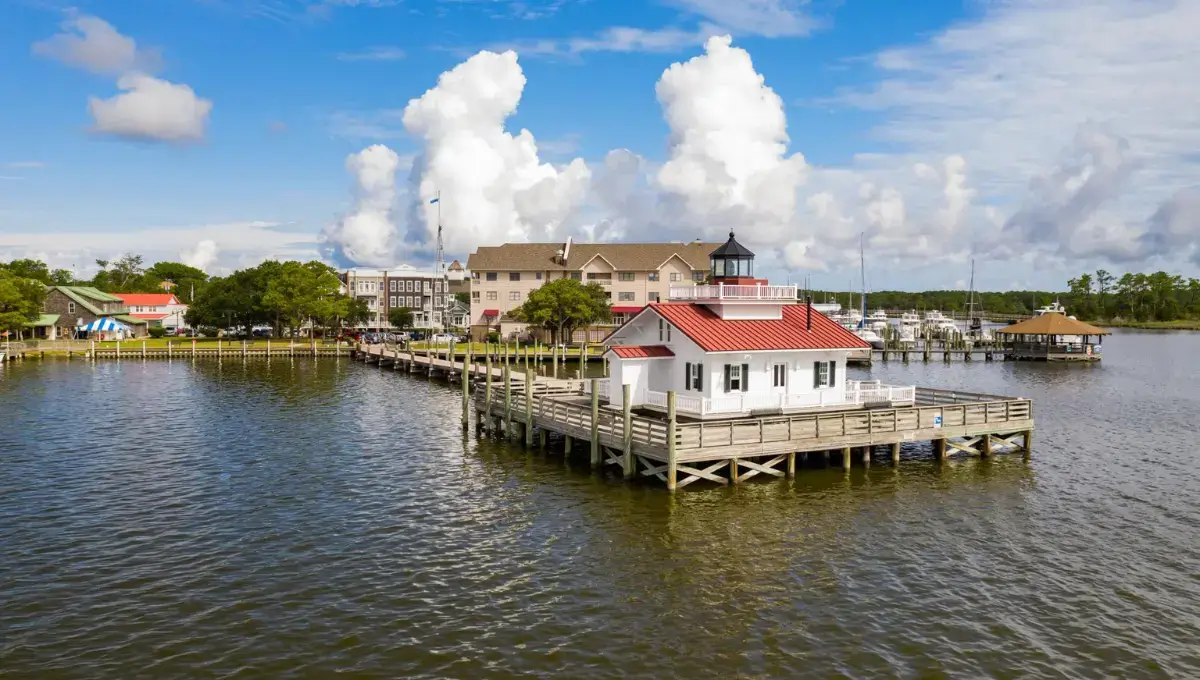 Manteo is a historically rich town on the Outer Banks, located on Roanoke Island.
Salvo Beach is one great attraction for swimming, playing, and enjoying the gentle breeze, along with parks such as Roanoke Island Festival Park and Elizabethan Gardens for a walk or picnic.
For sea knowledge, North Carolina Aquarium and the historic ability Fort Raleigh National Historic Site are some places to visit.
A walk or bike can be used; renting a car is also available. An affordable destination with lots of places to visit during a trip.
---
9. Virginia Beach, Virginia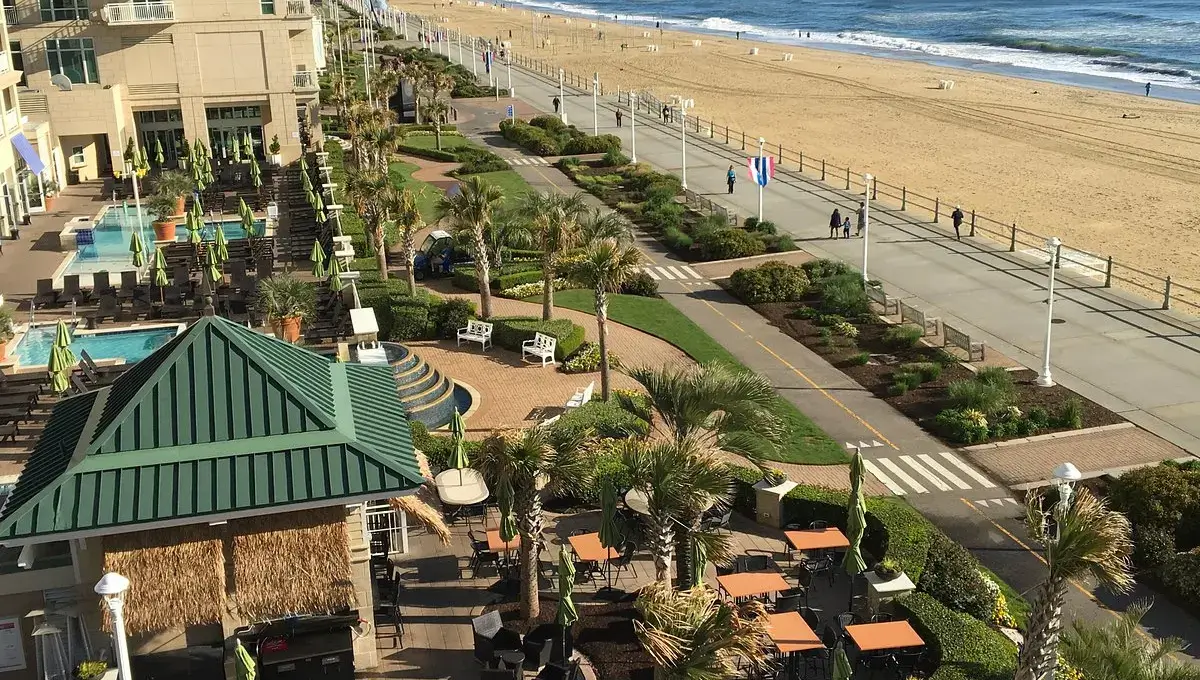 Virginia Beach is located in the southeastern corner of Virginia, bordering the Atlantic Ocean.
The Virginia Beach Aquarium, Boardwalk, and Rudee Inlet are some popular attractions. to visit.
The city bus [Hampton Roads Transit], seasonal shuttles, or taxis are available for transportation. A cheap vacation to plan out that will be worth each penny.
---
10. Sioux Falls, South Dakota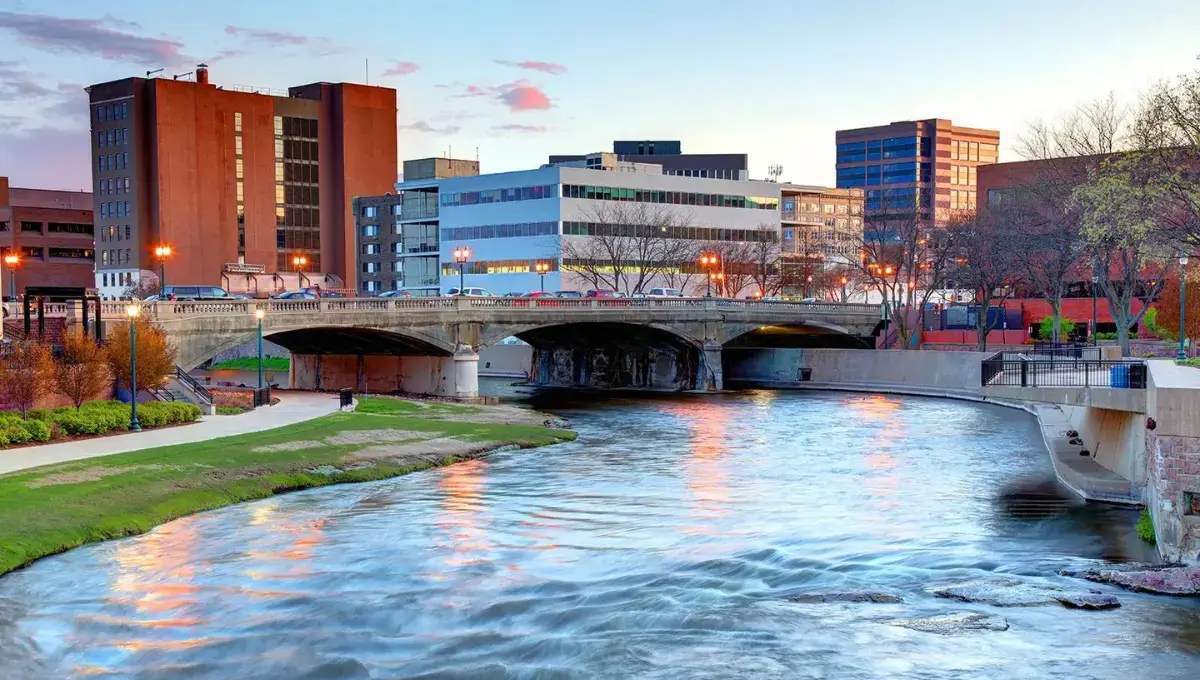 Sioux Falls is one of the most populous cities in the U.S. State of South Dakota can draw millions of tourists.
Falls Park's waterfall and the Bike trails are some that will offer breathtaking scenery and beauty.
Along with these, the yummy Candy Cloud Factory, fascinating Butterfly House and Aquarium, and relaxing Big Sioux State Recreation Area are a few other places to visit.
You can use the city bus, rent a car r use Uber/taxis for roaming around. A place that will undoubtedly offer a lot to have maximum fun.
---
11. Phoenix, Arizona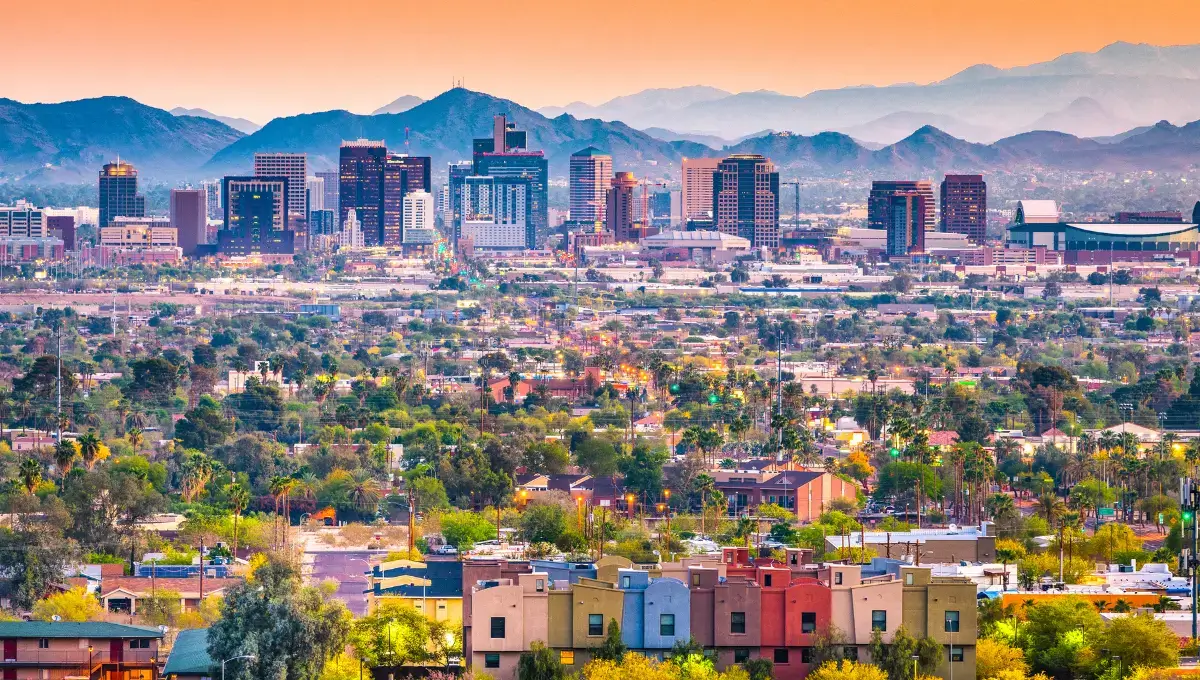 Phoenix is the capital of the southwestern U.S. state of Arizona and is a cultural powerhouse for its hot and humid temperatures.
A list of things that can be done in Desert Botanical Garden, Phoenix Art Museum, and Camelback Mountain for adventure seekers.
If you want a small picnic, Gilbert, Mesa, and Queen Creek are the best parks. For transportation, Valley Metro bus, uber/Lyft are available. With vibrating nightlife, this place is an excellent catch for the trip.
---
FAQs For Cheap Places To Travel In the USA
There are a lot of questions that come to mind while choosing cheap places to travel In the USA some of the commonly asked questions are answered below.
Q. Which state is the cheapest in the USA?
A. Mississippi is often cited as one of the most affordable states in the USA, with lower living costs.
Q. How much does a US vacation cost?
A. The cost of a US vacation varies widely based on factors like destination, duration, and travel style.
Q. Are 10 days enough for the USA?
A. 10 days can provide a satisfying taste of the USA, but the depth of exploration depends on the specific regions you plan to visit.
Q. Is Florida cheap or expensive?
A. Florida can be a mix of both depending on where you go; some areas are affordable, while popular tourist spots can be more expensive.
Q. What is the least expensive way to travel in the USA?
A. The least expensive way to travel in the USA is by utilizing public transportation or carpooling for local journeys.
Q. What is the cheapest country for an American to visit?
A. Mexico is often considered the cheapest country for an American to visit, offering affordability and proximity.
Q. Where is the best place in the US to travel to on a budget?
A. The best place in the US to travel to on a budget is Memphis, Tennessee, offering a blend of music, culture, and affordable attractions.
Q. What are the most affordable vacation spots in the United States?
A. The most affordable vacation spots in the United States include Memphis, Tennessee; Albuquerque, New Mexico; Boise, Idaho; Kansas City, Missouri; and Pittsburgh, Pennsylvania, offering budget-friendly attractions and experiences.
---
Conclusion
Traveling on a budget doesn't mean missing out on incredible experiences. These best cheap places to travel in the USA offer a mix of culture, natural beauty, and adventure without straining your finances.
From the iconic streets of Memphis to the stunning landscapes of Tucson, these destinations prove that budget-friendly travel can be just as rewarding as any luxurious getaway.
Remember, your travel memories are what truly matter, and these destinations promise memories that will last a lifetime. So, pack your bags and embark on an unforgettable journey without worrying about your wallet.
---
Tell Us In The Comments Which One Is The Best Cheap Places To Travel In the USA?
Also, don't forget to book your personalized holiday package with Fiery Trippers. Let us make your vacation a romantic as well as a dreamy getaway.
---