Are planning to buy a new RV and searching for the best RV brands? If you have no idea what and how to buy? This article will really give you deep insights into RV's famous brands.
Class A RVs are among the largest and most spacious choices on the market since they are constructed using the same structure and materials as commercial trucks and buses.
They typically have 22.5-inch wheels and are 18-wheelers. Class A RVs are a fantastic choice for those who want luxury and quality in equal measure because of their unequalled construction quality and their large interiors, which allows them to pack numerous luxuries that smaller models wouldn't be able to.
According to the news release, RVs are the finest way to enjoy the great outdoors and the many advantages of leading an active lifestyle, and millions of people have realized this since late 2020. The US projection for RV sales by the end of 2022 ranges from 567,000 to 587,400 units, with a year-end total of 577,200 units looking most likely.
---
What is the perfect size RV?
An RV between 16 and 25 feet is the ideal size to accommodate most campsites, it becomes clear to people who enjoy camping and have experience in RV parks across the nation.
---
List Of The 10 Best RV Brands
Following extensive research and reading through many reviews, we have narrowed down a number of the best RV Brands in 2022.
Newmar RVs
Forest River RVs
Winnebago RVs
Coachmen RVs
Airstream RV Trailers
Jayco RV Trailers
Northwood Trailers
Tiffin
Lance
Leisure Travel Vans
1. Newmar RVs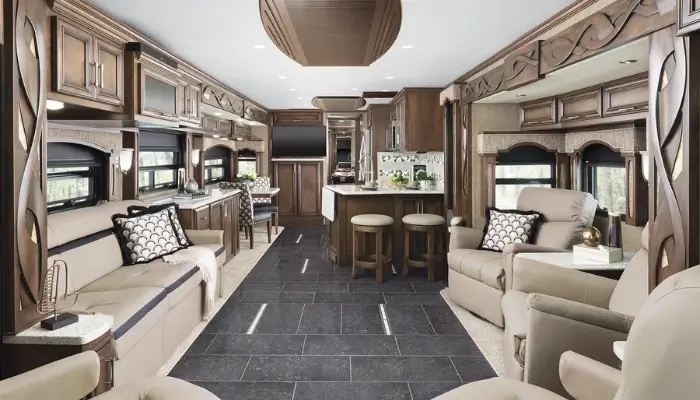 With 50 years under its belt, Newmar is a name that is frequently mentioned in conversations about recreational vehicles, and with good reason.
As a corporation that has placed a strong emphasis on Class A manufacturing, Newmar is among the best in its class.
Their cars always feature a timeless and exquisite style while maintaining comfort and functionality.
Newmar is the way to go if you want a recreational vehicle that doesn't skimp on conveniences and has a useful living area.
---
2. Forest River RVs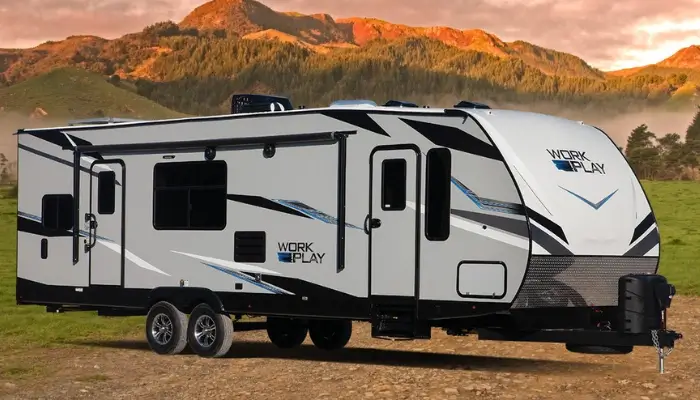 It should not be surprising that Forest River is included because it is one of the biggest RV manufacturers in North America.
The brand stands out, though, for offering such a wide range of sizes and pricing.
The goal of Forest River is to encourage more people to experience the fun of camping and travel, and this goal is evident in their designs, which offer comfort while being cost-effective.
Forest River is a terrific option for someone just starting in the world of RVs, with a model to fit every budget.
Also Read: 11 Best RV Parks & Resorts In Texas
---
3. Winnebago RVs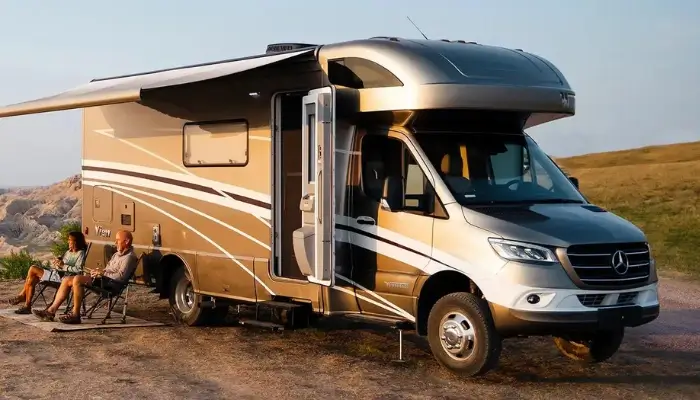 Since "Winnebago" has long been associated with RVs and motorhomes, it was expected that they would be included on this list.
In its 60 years of operation, Winnebago has built a solid reputation for itself across the country.
In particular, their Class C series stands out for how they make the most of the available space despite the smaller frames of Class C RVs.
Families can enjoy camping in a smaller, more cost-effective vehicle with a Winnebago model as a guarantee of comfort and great quality.
---
4. Coachmen RVs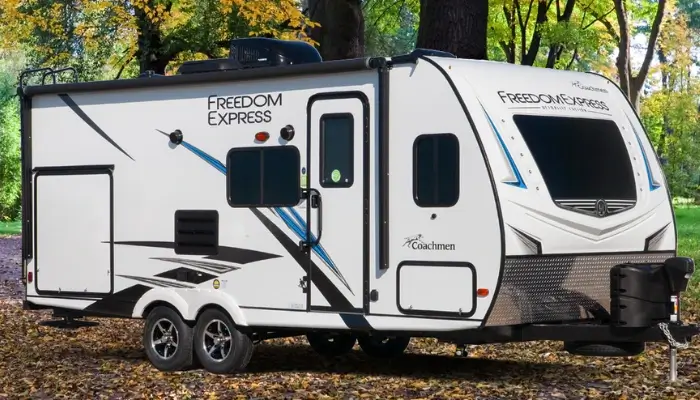 Coachmen's selection of Class C RVs has a wide range of floor plans, which is one of its best features.
When it comes to these models and other brands, making the most of the available space is crucial.
However, it can be challenging to find a floor plan that perfectly matches your unique vision and preferences.
But Coachmen has a wide number of floorplans for each of their models, so you're sure to find one that meets your needs and enables you to get the most out of your new RV.
Additionally, Coachmen sells RVs that are reasonably priced, giving you a wide selection at excellent rates.
---
5. Airstream RV Trailers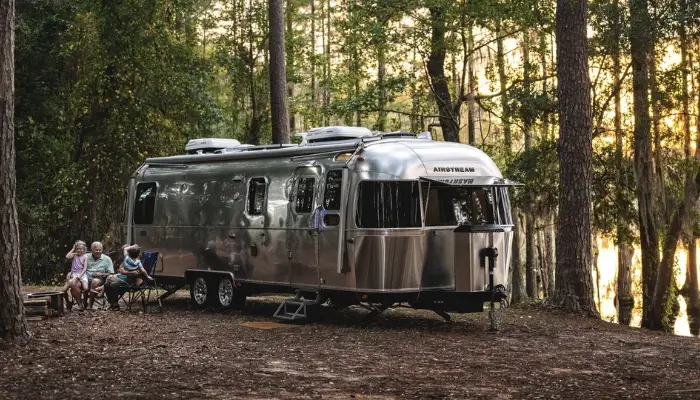 There's a good reason why the word Airstream is associated with trailers. A classic brand, Airstream offers elegant interiors with ample living areas at a reasonable price.
The Airstream experience is unparalleled. With a long history of creating opulent trailers, you can be sure that any trailer you choose will be comfortable.
In addition, thanks to their clever design, Airstream trailers maximize space while still being aerodynamic, making towing much more comfortable.
There's a good reason why Airstream is the industry standard; you truly can't go wrong.
Also Read: 11 Best Dishes For RV Camping & Travel
---
6. Jayco RV Trailers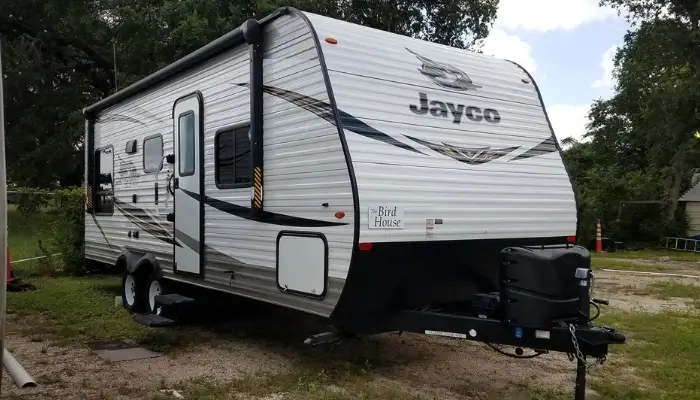 Another industry staple, Jayco is renowned for producing dependable trailers with whatever type of floor plan you may need.
When you choose a Jayco product, you can be sure that it will be of the highest quality, have a clever design, ample living space, and all the necessary facilities for a family travelling together.
You may get a fantastic deal with Jayco without losing any comfort because they make sure to keep their prices low without sacrificing quality, which is another one of the key benefits they provide.
---
7. Northwood Trailers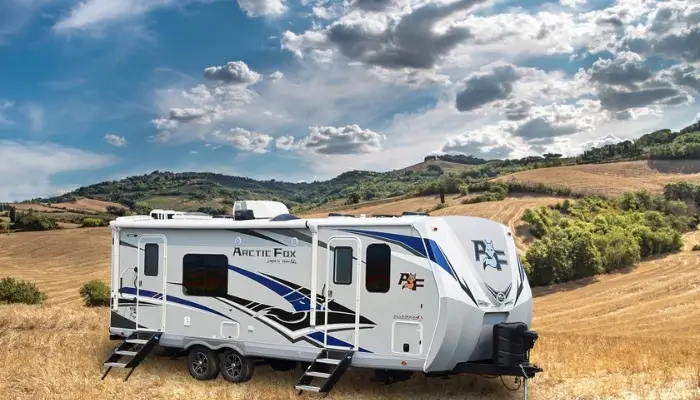 Although Northwood is a company best known for its trailers, few businesses can match them in the area of comprehensive design.
When looking for a full-time living solution, it's crucial to take the seasons into account, and Northwood has you covered in that regard.
The company has models with quite large living areas and four-season insulated trailers, so you'll have enough room and a comfortable environment.
Northwood provides a lot in that regard because full-time living necessitates an RV that is prepared for every weather in any state.
---
8. Tiffin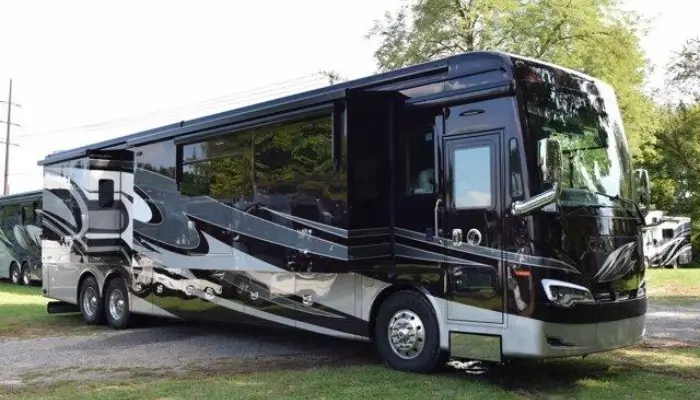 The Tiffin RV brand, which has been known for its luxury motorcoaches, does not let you down. Their model lineup for 2022 is centred on cosy furnishings, more safety features, and the very best high-end finishes.
Tiffin has the luxury market covered with their opulent Class A models like the Allegro, Phaeton, and Zephyr as well as their recent forays into the Class B market with the Cahaba and the Class C Wayfarer.
Also Read: 11 Best RV Sewer Hoses
---
9. Lance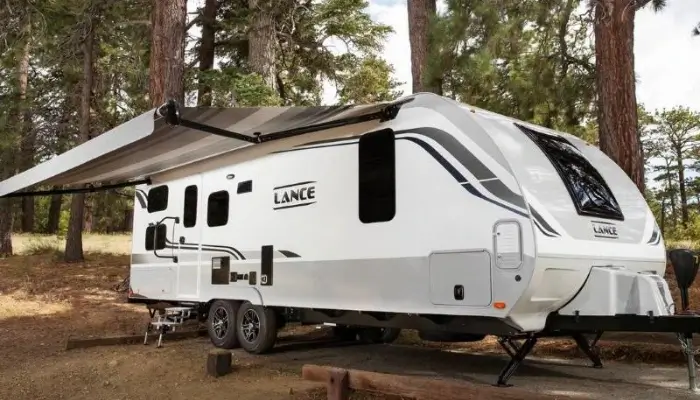 When thinking of truck campers, Lance is the only name that springs to mind. Despite not being as opulent as some of the other motorcoach manufacturers we're listing, Lance is known for producing high-quality campers.
The 2022 models have slick interiors and models that fit both long and short-bed trucks, and their construction is of the highest caliber.
Their 15-foot pull-behind trailers are the smallest available, but families find the 25-foot models to be ideal for accommodating the full crew.
---
10. Leisure Travel Vans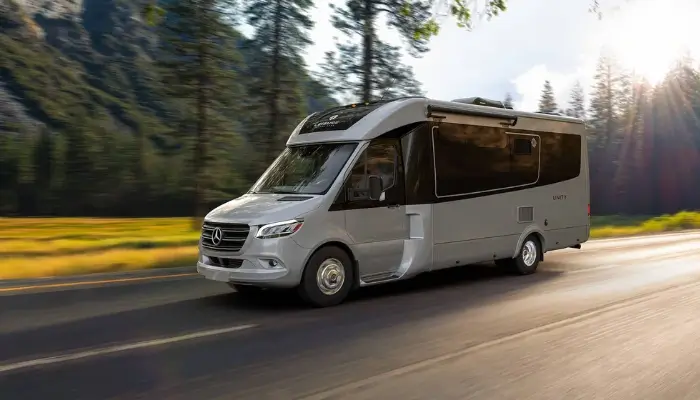 Leisure Travel Vans, which has long been regarded as the industry leader in diesel Class B+/C vans, recently introduced a gas engine mounted on a Ford Transit chassis.
This line is appropriately called "Wonder" because it offers comfort with a dash of elegance and can get up to 20 mpg! Additionally, LTV continues to produce its diesel Unity models, with three different floor designs available for each line.
---
Conclusion
You should now have a solid understanding of the features that each RV category has to offer and how to get a good bargain from any of our recommended brands. Finding the ideal RV for you will depend on having a clear idea of what you'll need while traveling.
RVs come in a huge variety of sizes and shapes. Class A RVs are ideal for large families, while Class C RVs offer more than adequate accommodation for a lone traveler.
We hope that our in-depth examination has provided you with enough inspiration to ultimately purchase your RV and begin enjoying luxurious, anyplace travel.
The flexibility to camp anywhere in the nation while taking in all the sights the US has to offer is unmatched.
And if money is an issue for you, let us assure you that it shouldn't be. For every type of credit status, we at No Credit Campers offer flexible financing.
Anyone can easily obtain a good loan, even if they have a poor credit history or none at all. Apply now to learn about a brand-new way to enjoy camping with RVs and Credit Campers.
---
FAQs For RV Brands
People have a lot of questions related to RV brands some of the commonly asked questions are answered below.
Q.1 What is the longest-lasting RV?
The Airstream campers are the longest-lasting RVs and, with proper maintenance, may survive for many decades. Calculating the typical lifespan of an RV is challenging since there are so many various types of RVs and variables that affect an RV's durability.
Q.2 Is Jayco a good brand?
The excellent calibre and superb quality of Jayco RVs are well recognized. They provide a wide range of floor plans to accommodate almost any traveler, and their RVs are reasonably priced. Jayco differs from its rivals in a number of ways, including with its Magnum Truss Roof System.
Q.3 How inflated are RV prices?
(Data for the most recent 10 model years for each category are included in the study.) The industry leader in automotive data analytics calculated a 39.1% rise in travel trailer pricing between September and October 2020. Fifth-wheel values grew by 30.5% over the same time frame. Additionally, prices for truck campers and smaller camping trailers increased by 39%.
Q.4 What is the average lifespan of an RV?
Around 20 years
The quickest response is that an RV typically lasts for 20 years or 200,000 miles, whichever comes first. But it's not quite that easy to answer. Depending on your motorhome's class, how well you maintain it, and a few other things, that figure may change.
---
Tell Us In The Comments As per You Which Is The Best RV Brand?
Hope we were a great help to you, for further guidance and help be the first to discover secret destinations, travel hacks, and more.
Also, don't forget to book your personalised holiday package with Fiery Trippers. Let us make your vacation a romantic as well as a dreamy getaway.
---