Are you planning to travel to Arizona and looking for spas in Arizona? If you have no idea which Arizona spa is best? This article can help you in finding the best spas in Arizona.
Arizona is a haven for people looking for spa time and much more because of its natural surroundings and variety of resorts that focus on well-being.
When you plan a trip to this southern state, you might not think about the best spas. Arizona is known for its deserts and the Grand Canyon, which is one of them.
But you don't have to hike and explore every time you go to this dry state. Sometimes, all we need is a day to unwind and spend some time by ourselves.
Every spa-goer may find something to enjoy in Arizona, from CBD and crystal-infused treatments to daily movement classes, offering a complete experience that guests can choose to be as calming or energizing as desired.
---
List Of The 11 Best Spas in Arizona
Here are 11 of the best spas in Arizona where you can spend a day being pampered.
Enchantment Resort
Well & Being Spa at Fairmont Scottsdale Princess
Aji Spa at Sheraton Grand
Boulders Resort and Spa
Joya Spa at Omni Scottsdale Resort & Spa
Miraval Arizona Resort & Spa
Spa Biltmore at Arizona Biltmore
Sanctuary Spa at Camelback Mountain Resort
Mii Amo
L'Apothecary Spa
Westin La Paloma Resort & Spa
1. Enchantment Resort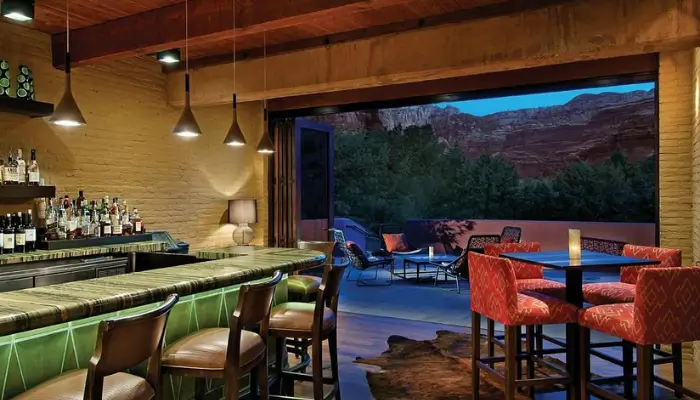 Sedona, where the Enchantment Resort is, is already known as a popular spa town. This resort is in a quiet area, so you could stay there for a whole weekend if you wanted to. Some of the services that resort guests can get are massages, body treatments, and facials.
Also, they have packages just for couples. This resort has both indoor and outdoor pools, as well as several restaurants. It also has a very nice spa. So, you don't have to stop being pampered when you leave the spa.
---
2. Well & Being Spa at Fairmont Scottsdale Princess
Well & Being is like a safe place for adults, which makes it one of the best places to go on vacation in the area. It is 44,000 square feet and is part of the 5-star Fairmont Scottsdale Princess hotel in Scottsdale.
In the spa, there are private treatment rooms, a steam room, a sauna, a hot tub, a cold plunge pool, a pool on the roof, and a room where you can breathe in eucalyptus.
The building is made with sandstone and river-rock tiles so that it fits in with the landscape of Arizona. At this spa, they offer yoga classes, massages with Himalayan salt stones, and singing bowl sound therapy, among other things.
Also Read: 11 Best Things To Do In Madison, Wisconsin
---
3. Aji Spa at Sheraton Grand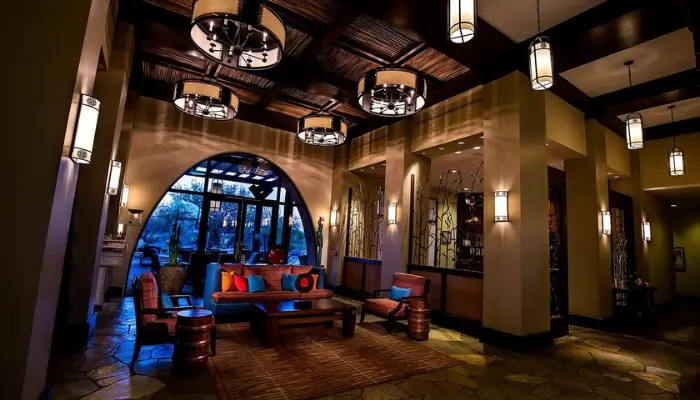 People say that the Aji Spa at Wild Horse Pass in Phoenix is one of the best Native American spas in Arizona. It offers spa treatments from many different cultures.
Some of the cultural gifts even need to be approved by the Tribal Elders before they can be given to someone.
The Pima Medicine Massage and the Ho'ishp, which is a prickly pear body treatment, are two of the unique services offered here.
The spa has half-day and full-day packages for these cultural experiences, and it also has a healthy restaurant on site. This special operation is unlike anything else you'll find at a spa, but it's worth it.
---
4. Boulders Resort and Spa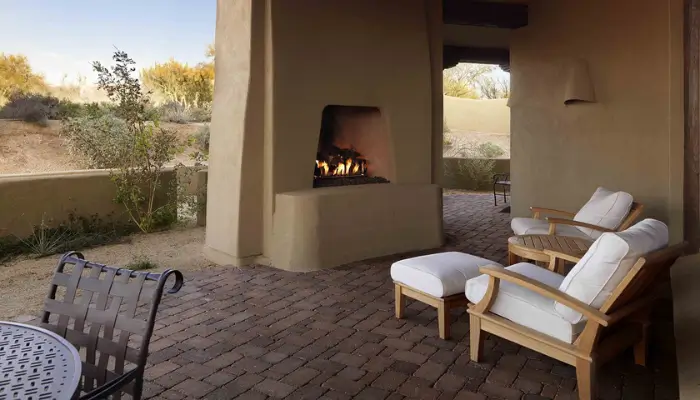 The 33,000-square-foot spa at the Boulders Resort in Carefree is a peaceful place to relax. Aloe, prickly pear and jojoba are some of the desert plants that are used in spa treatments.
So, everything is real and the guests can feel safe. You can spend the day relaxing by yourself, or you can even hold a corporate retreat there.
On-site, there are saunas, steam rooms, 24 treatment rooms, a pool for adults only, and an outdoor meditation labyrinth. If you need spiritual healing on top of the other treatments, you can do chakra balancing or meditate.
---
5. Joya Spa at Omni Scottsdale Resort & Spa
The Joya Spa is in Paradise Valley, so of course, it will feel like paradise when you go there. It looks like Morocco and has more than 31,000 square feet of space. It has the Hand of Fatima on it, which in Morocco is a sign of protection, healing, and well-being.
When people go to the spa, they can choose a healing stone and use a special crystal to get rid of their stress.
Then, guests can choose from treatments like facials, massages, rituals, body treatments, and fitness services. Guests can also use the relaxation room, sauna, steam pool, hot tub, rooftop pool, and hot tub.
---
6. Miraval Arizona Resort & Spa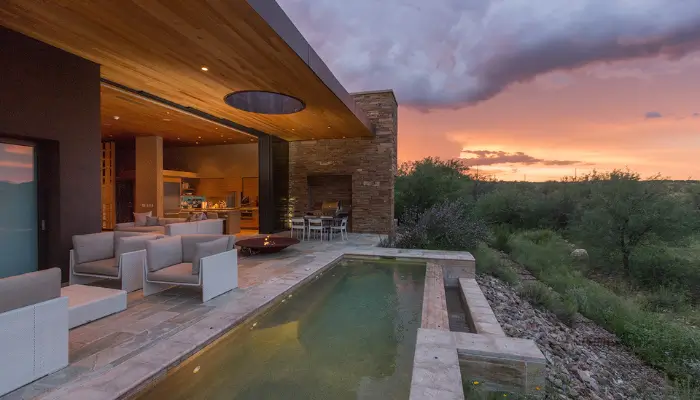 One of the best spas in Arizona for a trip that includes everything is the Miraval Spa. It is part of a resort that covers 400 acres and is shaded by the Santa Catalina Mountains. It's right outside of Tucson, and it's won a lot of awards for the quality of its services and how peaceful it is.
It has more than 100 different kinds of spa treatments, such as Thai massages, Ayurvedic treatments, and Qi grounding rituals. There are also many free things for guests to do, like classes, meditation, pools, a quiet room, a cafe, and a quiet room. It's the best place to heal and unwind, and you'll never want to leave.
Also Read: 11 Best Places To Visit In Texas
---
7. Spa Biltmore at Arizona Biltmore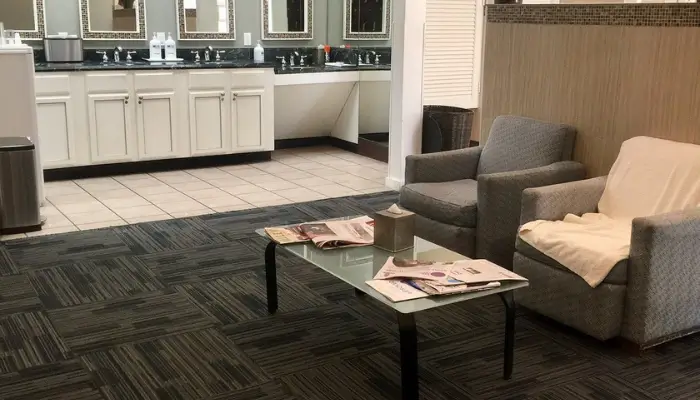 The Spa Biltmore is in Phoenix, Arizona, and has 17 treatment rooms. It also has a hydrotherapy tub, saunas, steam rooms, hot tubs, pools, a salon, and a fitness room. Outside, there are also places to relax, like waterfalls and retreat areas.
This spa has several signature treatments, such as the "Jewel of the Desert," which uses seven luxurious oil blends and a variety of massage techniques. When you go to this spa, you'll be surrounded by a calm atmosphere.
---
8. Sanctuary Spa at Camelback Mountain Resort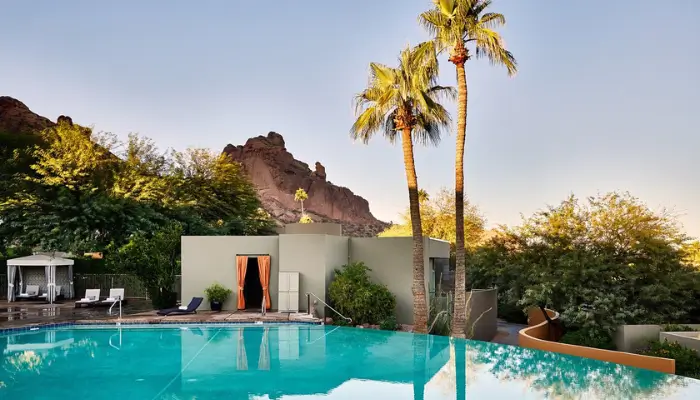 At the Camelback Mountain Resort in Paradise Valley, you can find the Sanctuary Spa. It looks like an Asian spa, so there are lots of traditional Thai and Japanese massages to choose from. Acupuncture, hypnotherapy, tarot readings, and astrology consultations are just some of the special treatments you can get here.
So, it's a chance to take it easy and maybe find out more about yourself. The spa has 12 treatment rooms, some of which are outside and some inside.
In the middle of the rooms is a Zen meditation garden. You'll also find a saltwater lap pool, tennis courts, and a restaurant, among other things.
---
9. Mii Amo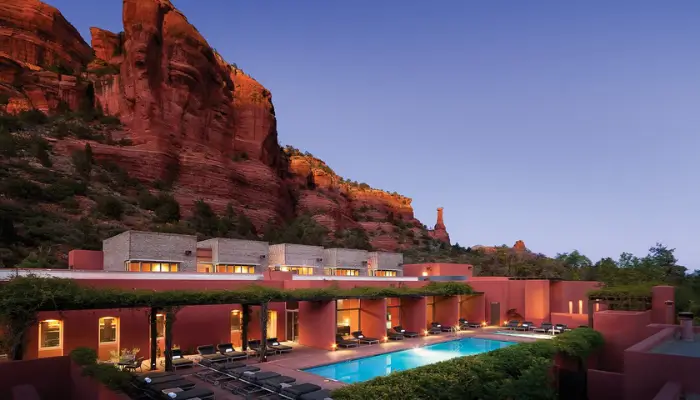 On the grounds of the Enchantment Resort is another spa resort called Mii Amo. It's another private spa area with day passes or all-inclusive packages. There are 16 rooms for guests to stay in at the spa.
Some of the things you can get at a spa are massages, guided meditations, and sessions to clear your energy.
If you plan to spend the night at the resort, you can also use the pools, restaurants, classes, and hiking trails. It's the perfect place to get away from the chaos of everyday life.
Also Read: 11 Best Florida Vacation Spots
---
10. L'Apothecary Spa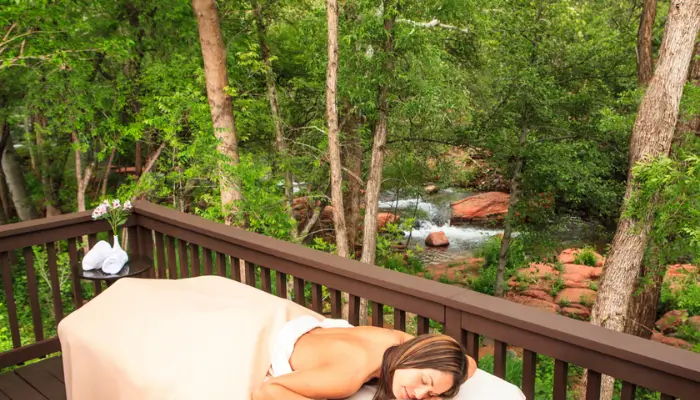 This Seconda spa is a great place for a small spa getaway. It is at L'Auberge de Seconda and uses products made from local ingredients to help people get better. The spa focuses on treatments that help you connect with nature, like Forest Bathing and Feet in the Creek.
You can also choose from a wide range of facials, massages, body treatments, and meditation classes. You can even stay in a luxury cottage or guest room in the style of a lodge to get the most out of your time there.
---
11. Westin La Paloma Resort & Spa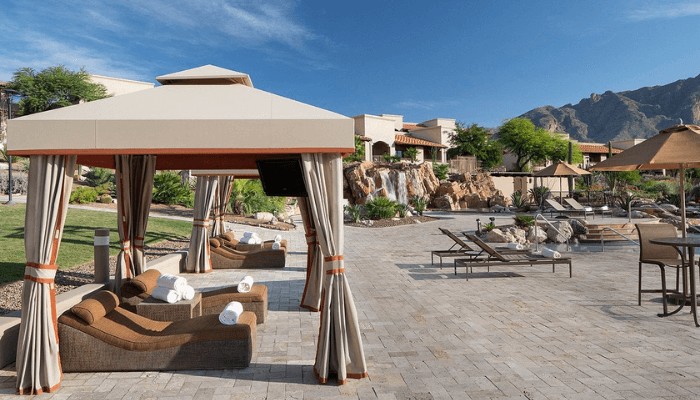 The Westin La Paloma Resort & Spa is in Tucson, and it has two outdoor treatment areas and 18 treatment rooms. It also has a jacuzzi, saunas with eucalyptus, and a steam room.
Wraps, scrubs, massage therapies, and aromatherapy baths are some of the things that can be done. Manicures and pedicures are also something that many guests choose to do.
As if the treatments weren't exciting enough, this spa is also surrounded by some of the most beautiful scenery in the Catalina Mountain Range. So, after a day at the spa, many guests go to the outdoor pool.
---
Conclusion
Arizona is a state in the southwestern United States. It is known for its sandy deserts, tall Saguaro cacti, and RV-camping snowbirds. This is also where the Grand Canyon, Antelope Canyon, Saguaro National Park, and many other famous outdoor spots are located. In general, the winters are mild and pleasant, and the summers are hot and dry. In northern Arizona, on the other hand, there are forests and even snow in the winter.
Overall, Arizona is a beautiful state with a lot to do outside, places to learn about Native American history and culture, and landscapes that look like they're from another planet. There are big cities, unique villages, and even ghost towns that every visitor to the state should know about. Here are some of the best places to go on your next trip to Arizona. We'll also give you some suggestions for hotels to help you plan your trip.
---
FAQs About Spas in Arizona
There are a lot of questions that come to mind while planning a spas trip in Arizona some of the commonly asked questions are answered below.
Q.1 What spa does Oprah go to in Arizona?
Focus on Health and Wellness at Miraval Spa in Tucson
One of the best resort spas in the nation, Miraval has won admirers like Oprah Winfrey thanks to its focus on personal development and challenge.
Q.2 What city in Arizona is known for spas?
Enchantment Resort, Sedona
Without a doubt, Sedona is a spa town, and Enchantment Resort will provide you with the full experience.
Q.3 Is Scottsdale known for spas?
Scottsdale, Arizona, a wonderful winter resort city known for its spas, golf, sunshine, and clubs, is located in the stunning Sonoran desert.
Q.4 Do people go to Miraval alone?
For the lone traveler who can't decide between rest and adventure, the Miraval Austin Resort & Spa is a perfect choice.
---
Tell Us In The Comments As per You Which One is the Best Spa in Arizona?
Also, don't forget to book your personalized holiday package with Fiery Trippers. Let us make your vacation a romantic as well as a dreamy getaway.