Hello People.
Are you planning to visit Madison and looking for the fun and best things to do in Madison? If you don't have time to research so no worries have done it for you.
Madison, which is in the southern portion of Wisconsin, is known as the Midwest's cycling capital because it attracts a lot of college students.
A trip to this place with your loved one will be a perfect getaway from the daily chores and some relaxation. So if you are confused about how and where to proceed next, don't worry we have got you covered now.
Keep on reading to know what this list compromises.
Here we gooo!!!!
---
What is Madison famous for?
The famous Wisconsin State Capitol, the Madison Museum of Contemporary Art, and the Chazen Museum of Art are all open to visitors who enjoy art and history. The University of Wisconsin Geology Museum, the Henry Vilas Zoo, and other top family-friendly attractions in Madison, Wisconsin
---
List Of 11 Best Things To Do In Madison That are really worth visiting
We have made a list of the best places to visit in Madison Wisconsin, with your partner, create some amazing memories, experience new places, and explore this place.
1. Olin Park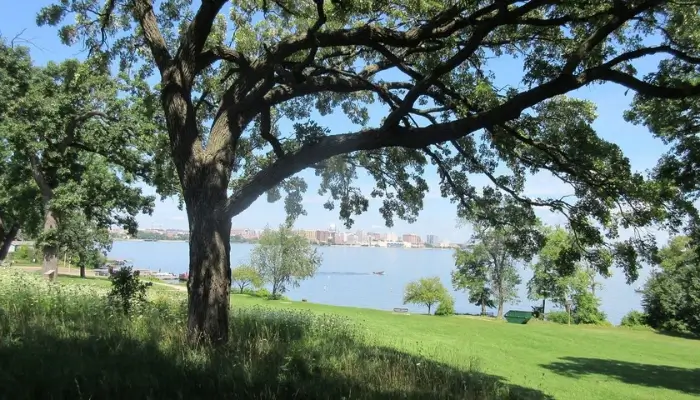 This beautiful tourist attraction in Madison is situated by Lake Monona, this is a pretty park that will leave you and your partner mesmerized. A bike tour is what will make this experience more enriching.
While travelling on a bike, can head towards the Lake Monona ring or to the nearby Tourville Point Wildlife Refuge if want to travel further.
Make sure you carry a camera and capture the beauty of this park along with some pictures of you and your better half to cherish later in the future.
---
2. The Capital Square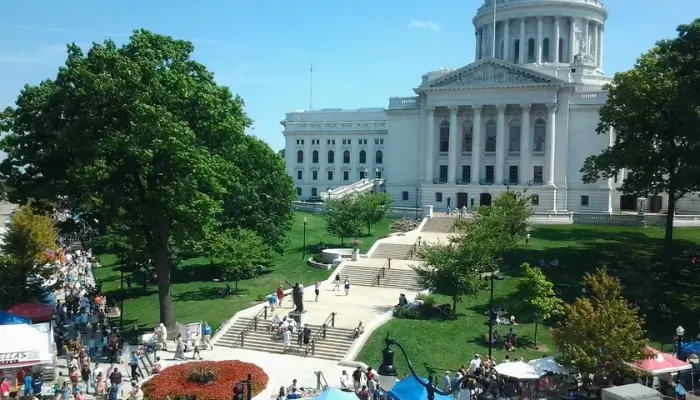 This is a place which is larger enough to accommodate a lot of activities to take place.
You and your partner can do shopping which is itself a great experience, can also visit The Orpheum Theater and The Art Fair on the square is an incredible event that you don't want to miss out on.
A great place to visit that will offer you tons of choices of activities to do and won't disappoint either one of you.
Also Read: 11 Best National Parks In The United States
---
3. Chazen Museum of Art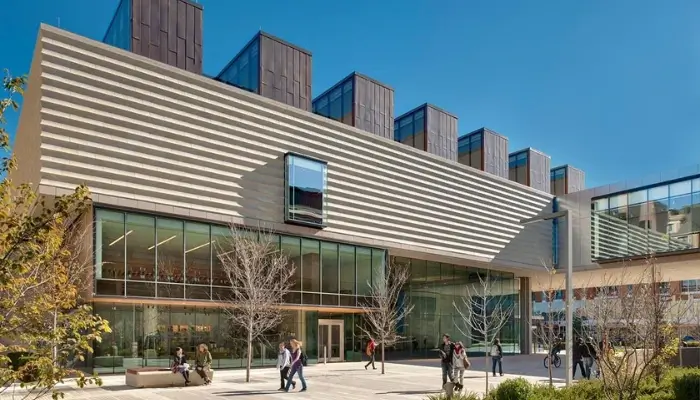 If the weather is not in your favour and wants to do something indoors with your partner, then a museum of art is your calling.
Having a huge collection of paintings, sculptures, photographs, and decorative arts. Also while walking through the museum you will get to learn about the culture of this place.
This tourist attraction in Madison, wi gives you a different experience that you and your partner will find interesting if art is what arouses curiosity in both of you.
---
4. Catch A Live Show At The Orpheum Theater Madison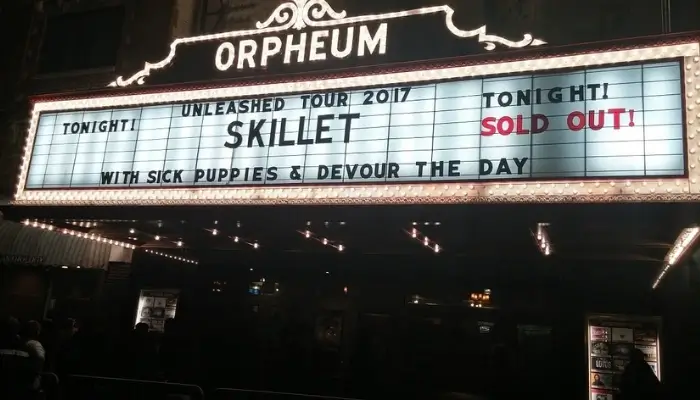 It's one of the best things to do in madison, wi for couples, located at the heart of the city, this is a sizable live entertainment venue that you and your partner must enjoy.
The theatre is amazing and has some excellent designs to adore. Both of you can enjoy pleasant music along with different kinds of shows to watch, which will keep you both entertained.
It will be a memorable visit, that will leave both of you with loads of fun and memories to celebrate.
---
5. Have A Tasty Sandwich At Crostini Sandwiches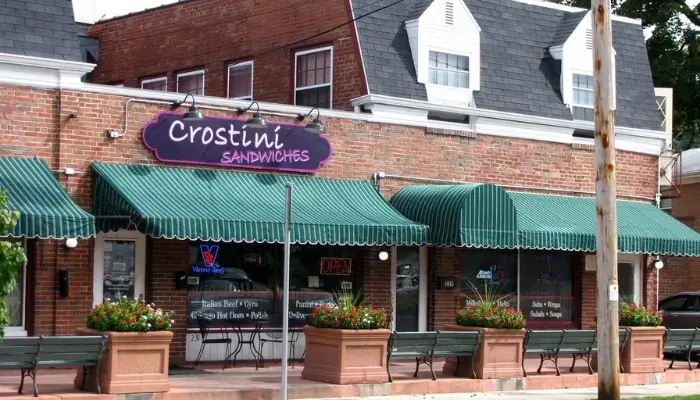 Having a craving for food and being specific about wanting to try out sandwiches, then head towards this place.
Offering the town's best sandwiches to droll over can choose from a vast selection of vegetarian or nonvegetarian. Apart from that spaghetti and tasty paninis can also be tried out,
You and your partner won't be able to stop fantasizing about the sandwiches and have a blast.
Also Read: 11 Best Monterey Beaches To Visit
---
6. Olbrich Botanical Gardens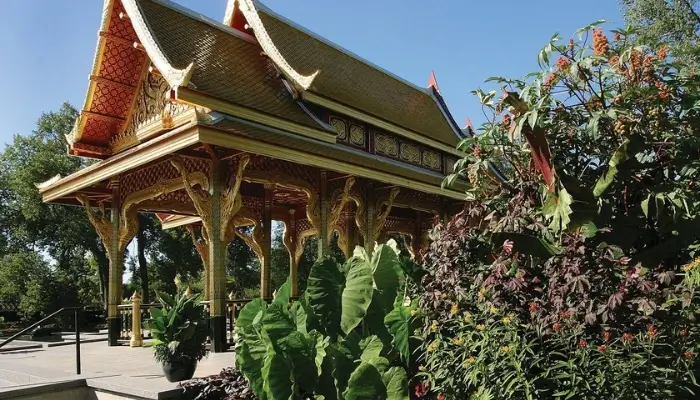 This botanical garden covers an area of approx 16 acres and you both will get mindblown with the variety of plants available, blooming at different times of the year.
An indoor area is also available which is the Bolz Conservatory, where blooming flowers, exotic plants, and free-flying birds are seen.
If such gardens interest you and your partner, then no doubt this is a must to visit the place.
---
7. Michelangelo's Coffee House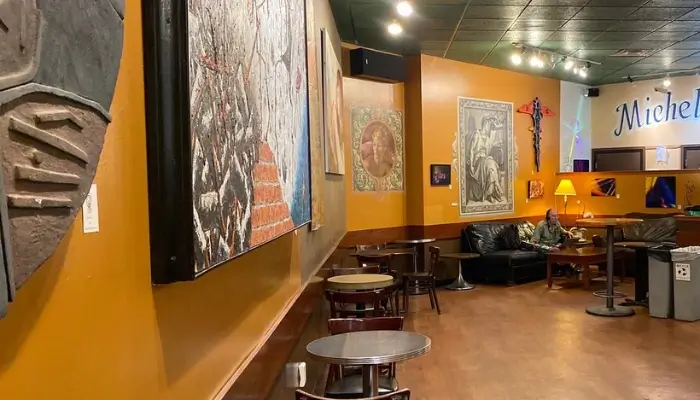 Running for over 20 years now, this coffee house is located at the center of Madison. To offer the best coffee experience small batches of coffee are prepared and usage of fair trade and socially oriented coffee takes place.
Not only enjoying a sip of refreshing coffee, but you both will also be helping out small coffee makers.
So, if caffeine is something that boosts both of you and a traditional coffee date is what you are looking for, then this is the place to visit.
---
8. Laugh Out Loud At Comedy Club On State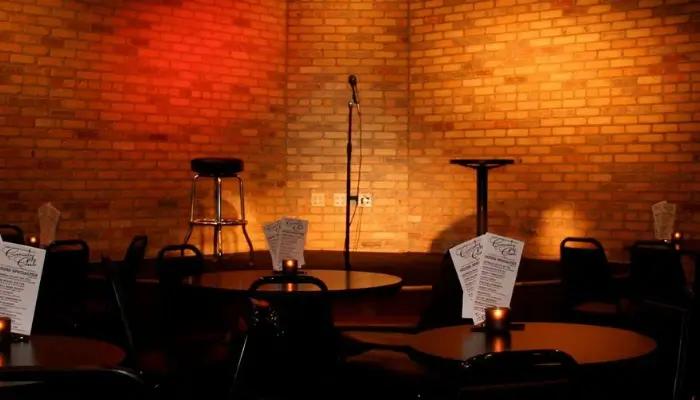 Ever heard of comedy on the state? It's a comedy club with several shows that take place. So if you and your partner are looking for a good laughter time, then head down here.
Comedy performances are performed by comics at all different stages and you both can laugh out loud.
A perfect thing to do for a light mood that you both can try out and share some great laughs with each other.
Also Read: 11 Best Things To Do In Gainesville, Florida
---
9. Seek Out A Wonderful Movie Adventure At The Big Sky Twin Drive-In Theater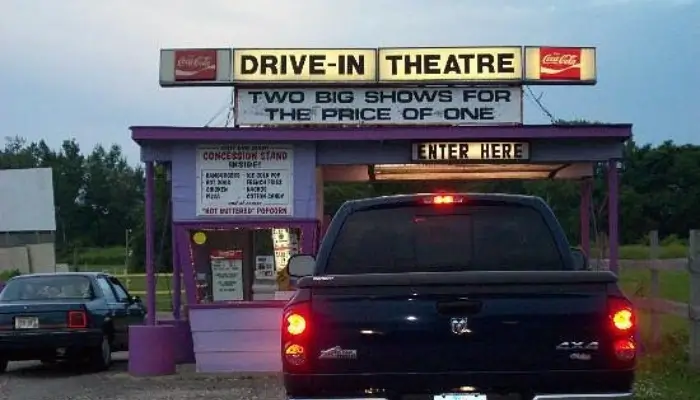 If you and your partner are fond of watching movies, and that too on a big screen, then The Big Sky Twin Drive-In Theater is one of its own unique movie-watching experiences that you both don't want to miss out on.
Grab your car or if traveling rent one, head towards this place and enjoy watching an amazing experience.
A perfect romantic idea for both of you that will add a spark to your love life.
---
10. Recharge Yourself At The The Edgewater Spa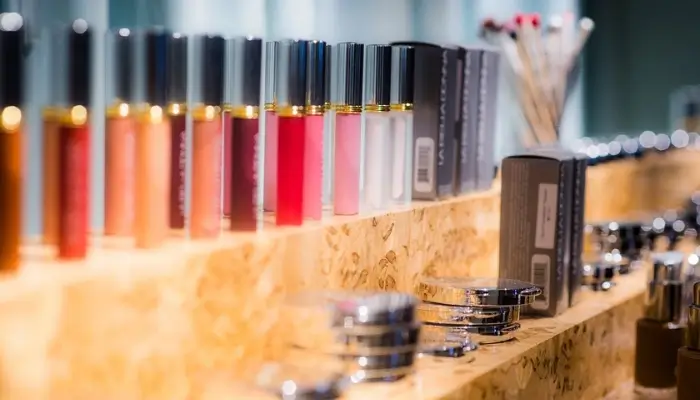 If a calming and soothing experience is what you both seeking, then a massage is what you should head down to.
To make the stress go away the warm bed, calm atmosphere, and soothing music will be the perfect combination for you two. Plenty of soothing treatments are available.
Stress relieving activity that you should try out together.
Also Read: 11 Best Beach Resorts In The USA
---
11. Show Of Your Gaming Skills At The I/O Arcade Bar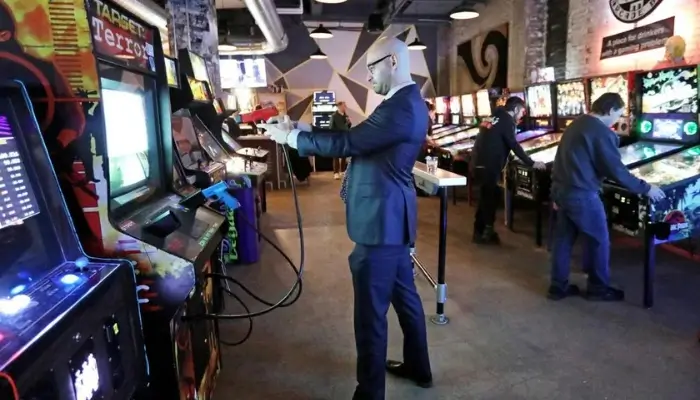 If want to do some gaming and have a fun time together then I/O Arcade Bar is the place you should visit.
Here you can enjoy plenty of games available to play and flex some winning genes of yours, along with a couple of drinks are also available.
If both of you are sports enthusiasts and seeking some fun time then this is one of the things you must try. Visit this place is one of the best things to do in madison with kids.
---
FAQs About Things To Do In Madison
People have a lot of queries related to tourist places to visit in Madison some of the commonly asked questions are answered below.
Q.1 Is Madison Wisconsin worth visiting?
One of the most distinctly American cities is Madison, the state capital of Wisconsin. A thriving cultural life is also present there, with well-known events like the fantastic Rhythm and Booms and the enormous yearly firework and music festival that features fly-pasts by air force planes.
Q.2 What is Wisconsin's number one tourist attraction?
Oshkosh In addition to its role on the international airshow circuit, the little town of Oshkosh on Lake Winnebago, northwest of Milwaukee, is well-known for its popular line of children's clothes. Since 1970, this location has hosted EAA AirVenture Oshkosh, the greatest gathering of aviators in the world.
Q.3 What is the racial makeup of Madison Wisconsin?
Madison Demographics
White: 77.49% Asian: 9.10% Black or African American: 6.58% Two or more races: 4.97%
Q.4 Is Madison a liberal city?
Modern Madison is regarded as the most politically liberal city in Wisconsin. Madison has historically been a hub for progressive political action, rallies, and demonstrations.
---
Tell Us In the Comments About One of Your Best Thing To Do in Madison.
Hope the article was helpful to you and was able to make your trip more easier and fun! Don't forget to book your personalised holiday package with Fiery Trippers. Let us make your vacation a romantic and dreamy getaway.