Are you looking for the best things to do in Toledo for your upcoming trip? If you have no idea what are the best places to visit in Toledo, Ohio? This article can assist you.
Toledo is an Ohio city at the western tip of Lake Erie. It is home to a range of classical performing arts institutions, including the Toledo opera.
The city is home to several theatres and performing arts institutions, including the Stranahan theatre, the historic valentine theatre, the Toledo repertoire theatre, and the Ohio theatre.
It also has a rich music history and also other well-known singers and musicians. Toledo has 16 Metroparks, plenty of green space for recreation, and many gardens that surround museums like the Toledo Museum of art, giving visitors a chance to enjoy the natural beauty of northwest Ohio that surrounds vibrant city life.
---
What is Toledo Ohio known for?
The first of several glass producers came to Toledo in the 1880s, giving rise to the moniker "The Glass City." Since then, it has developed into a city with a distinctive and expanding cultural scene, auto manufacturing companies, schools, a robust healthcare system, and well-supported local sports teams.
---
List of 11 Best Things To Do In Toledo, Ohio
Here are the 11 best tourist places in toledo, Ohio that is really amazing and will make your trip memorable.
1. National museum of the great lakes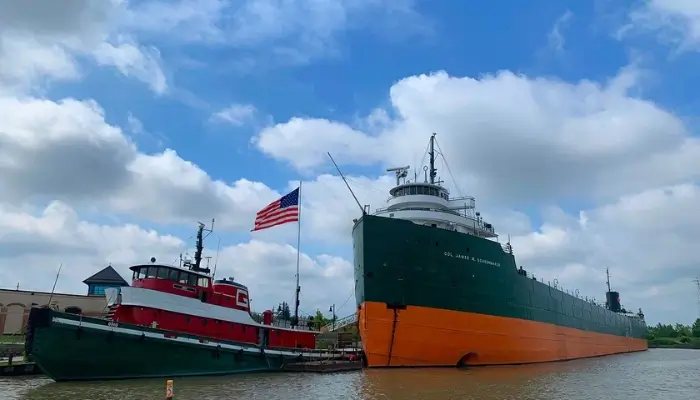 The National Museum is a place which you can't miss when you are in town. It offers fascinating views of rich culture and a heritage location on the banks of the Maumee River on the east side of Toledo, Ohio.
Operated by the Great Lakes Historical Society, it celebrates the natural and built heritage of the North American Great Lakes from a U.S. perspective.
There are interactive exhibits throughout the building that tell the stories and significance of the great lakes of the United States.
Also Read: 11 Best Things To Do In Pasadena, California
---
2. Imagination station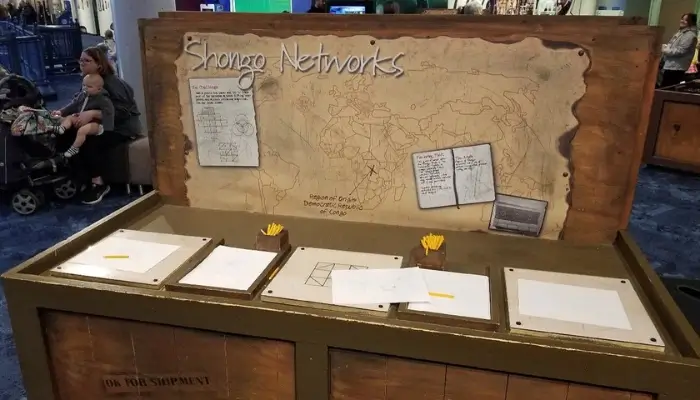 Imagination Station in downtown Toledo is a family-friendly science center that will let you experience science research and will let you explore the live experiments that take place throughout the day at the extreme science theatre,
giving visitors a chance to be a scientist and learn about various things like combustibles, sound, and motion. The experience you will get here will be out of the world and it will make you believe that it was worth the penny to visit Toledo, Ohio.
---
3. Toledo zoo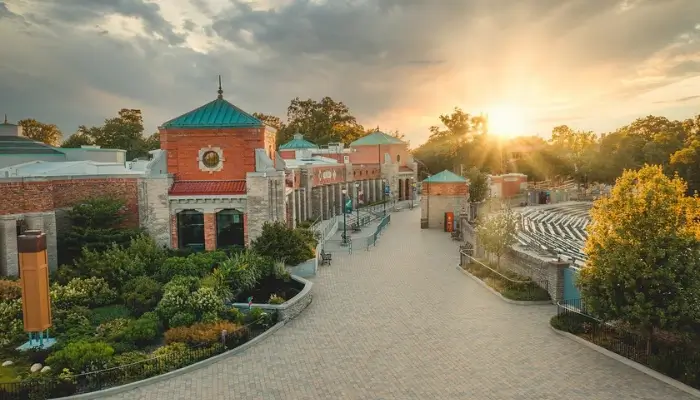 The toledo zoo is more than a century old, it consists of more than 10,000 evolving exhibits that have made it one of the top things to visit.
From elephants and otters to camels and gorillas there are many types of animals you can see here. The zoo also conducts various kinds of events, like live animal demonstrations and seasonal activities.
Here you can also feed animals like giraffes by paying an extra cost. there are also add-on activities like an aerial adventure course as well as a merry-go-round and train rides.
---
4. Metroparks toledo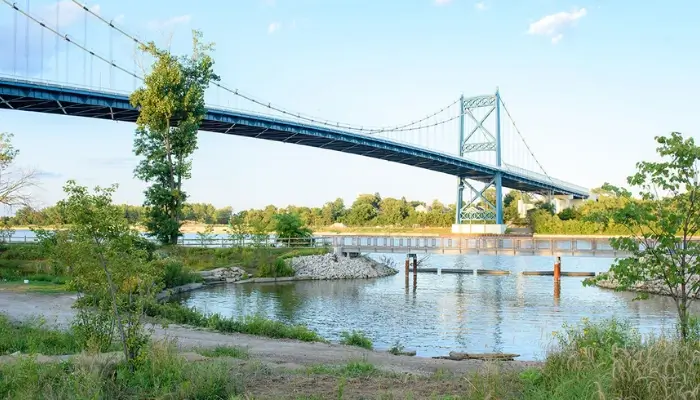 Are you a nature person? who want to explore every kind of nature in every corner of the city. So the Metroparks of Toledo is the best place for you to visit.
The Metroparks Toledo are 12 different parks found in different areas of the city. Each park has something fun and different to offer you,
depending on how immersive you want your outdoor experience to be and what you want to do. Here you can enjoy bird watching, horseback riding, hiking, paddle boating, fishing, etc.
---
5. Toledo botanical garden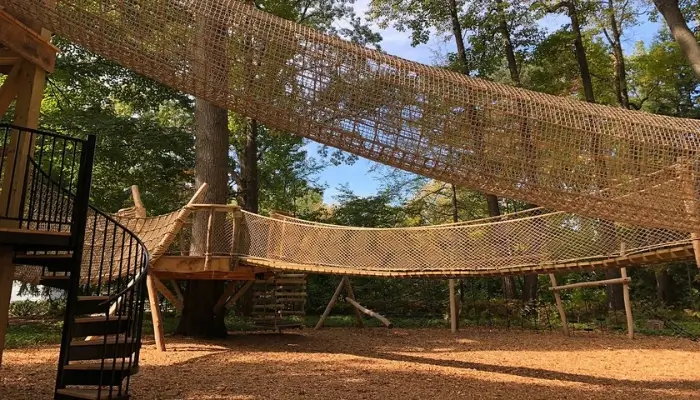 It is one of the most attractive places for visitors spanning over 60 acres. Here you can Explore the beauty of nature by visiting this jaw-droppingly gorgeous botanical garden.
you can also enjoy activities like listening to live jazz performances during their summer concert series, learning about its various plant collections, viewing the lithophane displays at the museum, and so on.
View its many beautiful features, like an herb, perennial, and rose garden, and take advantage of its amenities such as an onsite museum, a forest playground, and countless more.
Also Read: 11 Best Beach Resorts In The USA For Perfect Vacations
---
6. Fifth third field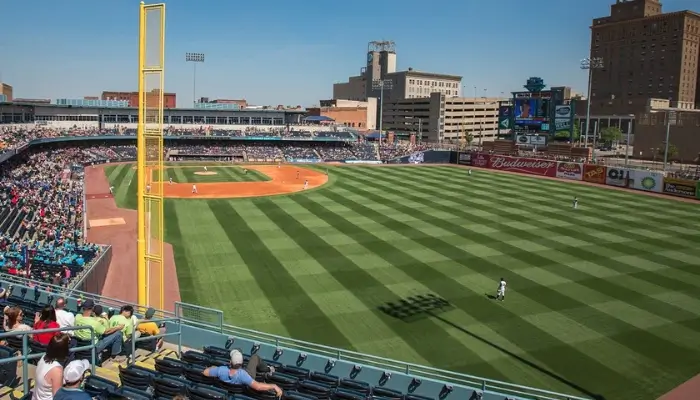 If you are a sports enthusiast then you must visit this place. The fifth third field opened in 2002 is a baseball stadium with a capacity of 10,300. The Toledo Mud Hens, a Minor League Baseball team, make this attraction their home.
This award-winning stadium is a great place to watch an enthralling game that will leave you on the edge of your seats. It is near many other popular attractions, live music venues, and top-rated restaurants and features ADA-accessible facilities, ideal when traveling with someone with special needs.
---
7. Toledo harbour lighthouse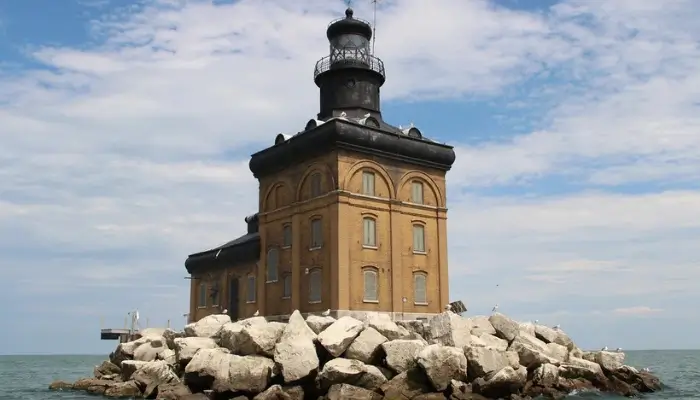 It is a historical landmark and a must-see attraction on your tour. This lighthouse stands at 69 feet tall and is a terrific place to enjoy captivating lakefront views. To reach the lighthouse, you can book a guided tour that includes a boat ride from the mainland.
Activities you can enjoy on your tour are a scenic boat ride to the lighthouse, learning about its history, listening to keeper stories, and more. During this event, you can enjoy activities like shopping for nautical arts and crafts, sailing on the pristine water, eating delicious food, and tons more.
---
8. Hollywood casino toledo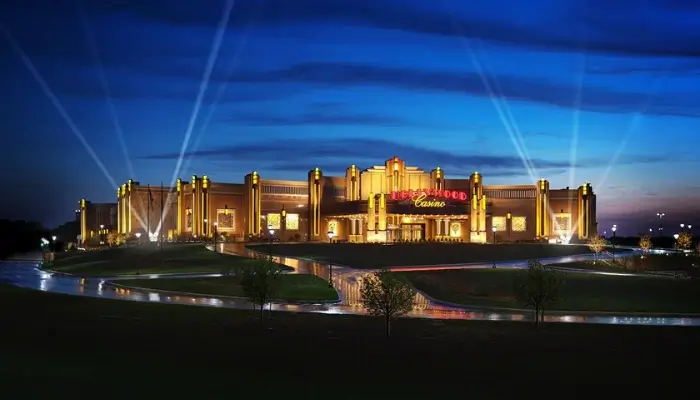 Are you a person who wants his/her nightlife to be fun and entertaining? The Hollywood Casino Toledo is a world-class casino featuring at least 2,000 slot machines, live entertainment, and four restaurants.
It is a spectacular facility offering you over 60 table games, thousands of slot machines, a poker room, dining venues, live performances by talented acts, and so much more.
During these times, you can dance to the music with talented DJs, local bands, international artists, and so on.
Also Read: 11 Best Tourist Attractions In Waikiki, Hawaii 
---
9. Tony packo's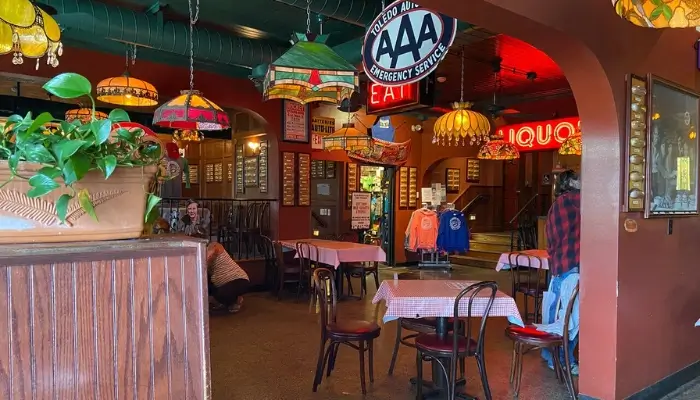 Tony Packo's, founded in 1932, is one of the top restaurants in the city, serving authentic Hungarian dishes.
Get a break from touring various attractions and replenish your energy by dining at the well-loved Tony Packo's.
Try dishes like freshly baked strudels, world-famous chili, flavorful hotdogs, and many other tasty choices. it is a place worth spending each penny.
---
10. Toledo speedway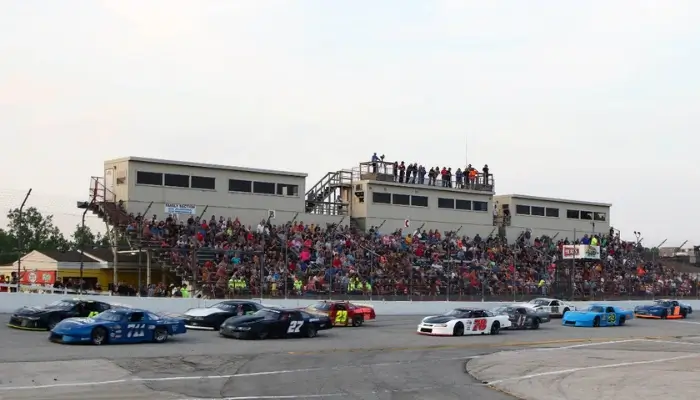 The Toledo Speedway, which opened in 1960, is a state-of-the-art racetrack with a capacity of at least 20,000.
One of the top things you should do on your Toledo vacation is head to this racetrack to watch a terrific, adrenaline-rushing show.
It hosts various races throughout the month and features an onsite bar and grill. Take an hour or two of your time watching an awe-striking race show at the Toledo Speedway with your partner, family, or friends. Before or after the show, you can stop by its onsite eatery to enjoy a yummy meal together.
Also Read: 11 Fun And Best Things To Do In Sacramento
---
11. The Stranahan Theatre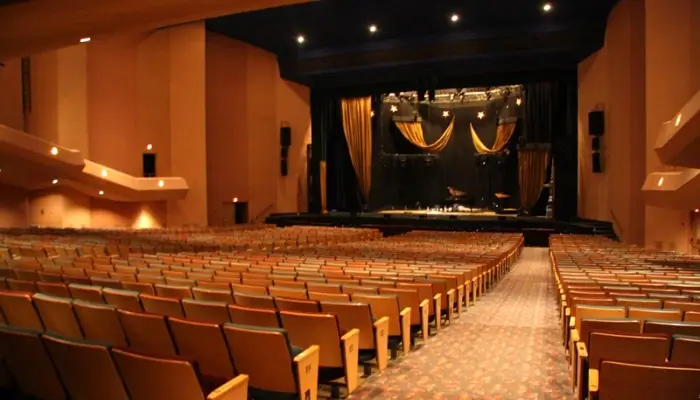 The Stranahan Theatre, which opened in 1969, is a performing arts theatre with a capacity of over 2,400. It features comfortable seats, superb acoustics, a grand stage, high-tech lighting systems, free parking, and so on.
Catch a phenomenal show with your companions at the Stranahan Theatre. Some of the performances you can watch are Broadway shows, concerts, musicals, theatrical productions, Christmas specials, comedic acts, and plenty of other options.
---
FAQs About Things To Do In Toledo, Ohio
People have a lot of questions regarding places to visit in Toledo and thing to do in Toledo some of the commonly asked questions are answered below.
Is Toledo OH worth visiting?
Toledo is a great city to visit, despite the fact that it is frequently disregarded by tourists in both Ohio and the Great Lakes region. The city was severely affected by the Great Depression and deindustrialization, but now it boasts booming arts and cultural scenes, beautiful parks, and intriguing historic tourist sites.
How much does it cost to get into the Toledo Art Museum?
free
The Museum never charges admission. Onsite parking is available and costs $10 for nonmembers and free for Museum members.
What does Toledo Spain have in the city that is most visited?
One of the most significant sites in this lovely city is the cathedral of Toledo. One of the nicest and most beautiful specimens of gothic architecture in the entire nation is this magnificent structure. It took more than 200 years from the start of construction to its completion at the end of the 15th century.
What is a good salary in Toledo Ohio?
Anything above $38,000 is considered respectable pay in Toledo, Ohio. Due to the fact that Toledo's median income is $38,000, anyone making more than that is making more money than half of Toledo's population. Toledo residents make an average of $42,595. Toledo's average hourly pay is $18.27.
---
Tell Us In the Comments About One of Your Best Thing To Do In Toledo, Ohio.
Hope the article was helpful to you and was able to make your trip more easier and fun! Don't forget to book your personalized holiday package with Fiery Trippers. Let us make your vacation a romantic and dreamy getaway.
---