Are you looking for the best weekend getaways from NYC for a quick break? If you have no which are the best places to visit near new york city? This article can help you in finding the best last-minute weekend getaways from New York City.
Although living in New York City can be exciting it's sometimes necessary to take a vacation and reenergize.
Weekend trips are the ideal time to break away from the hectic city life and discover new places close by.
Options for weekend getaways from New York City are numerous and varied, including quiet beaches and charming coastal villages to breathtaking mountains and cultural attractions.
These retreats contain everything you need for a beautiful journey, whether planning a romantic weekend break, a family vacation with adventure, or some time with friends.
---
List of 11 Best Weekend Getaways From New York City That will make your trip Memorable
We'll walk you through the top weekend getaways that are close to New York City and provide fun, relaxation, and cultural experiences in this post.
Cape May, New Jersey: 3-hour drive
Boston, Massachusetts: 4-hour drive
Burlington, Vermont: 5-hour drive
The Adirondacks, New York: 4-hour drive
Farmington, Pennsylvania: 6-hour drive
Mystic, Connecticut: 3-hour drive
Philadelphia, Pennsylvania: 2-hour drive
Washington, D.C.: 4-hour drive
Newport, Rhode Island: 3-hour drive
Hudson Valley, New York: 2.5 hour-drive
Portland, Maine: 6-hour drive
1. Cape May, New Jersey: 3-hour drive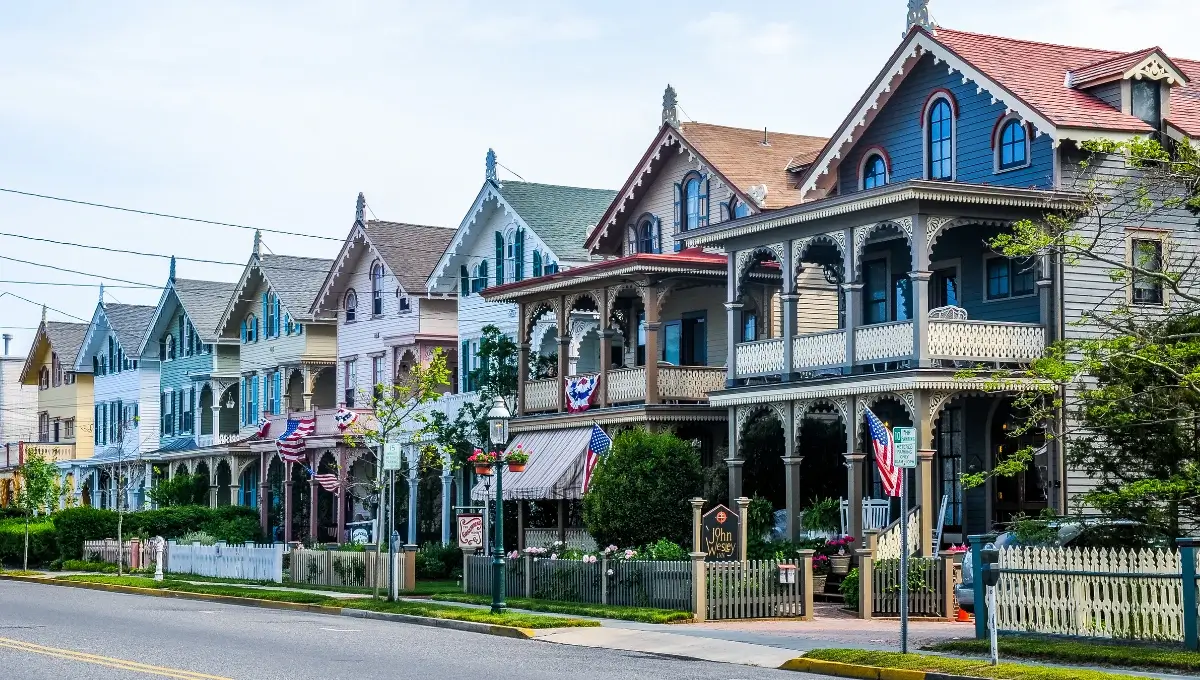 There are good getaway locations for families, and Cape May, New Jersey. The breathtaking coastal town, which is only a short drive from the city, is at the top of almost all lists of the "best weekend getaways," and for a good reason.
Take a trolley or bike tour to see as much of the vibrant town as possible, or go on an afternoon cruise to visit Cape May from the water and perhaps even see a whale or two.
Of course, you should also reserve a table in advance for supper at The Blue Pig Tavern and stop by Exit Zero for beers while live music is playing.
Spend the night at Virginia, a 24-room boutique hotel housed in an 1879 structure that has been painstakingly restored, and delve more into the charming ambiance.
Also Read: 10 Incredible Gyms in NYC That Provide One-Day Passes: Maintain Fitness While Travelling
---
2. Boston, Massachusetts: 4-hour drive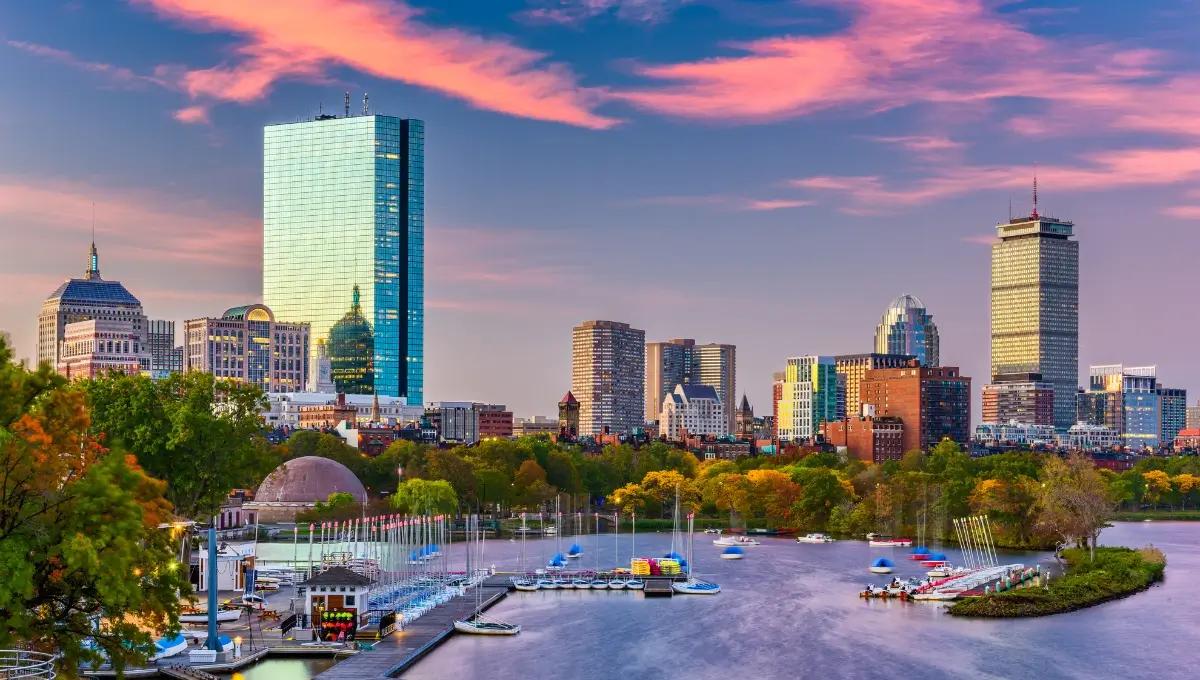 Boston, Massachusetts, is the perfect destination for a long weekend if history is what you're looking for.
Please spend some time strolling the renowned Freedom Trail to learn about the area's history as it passes through some of Boston's most picturesque districts.
See historical landmarks, including Old North Church, the scene of the Boston Massacre, and the Paul Revere Mansion, to get a sense of life when our country was founded.
(Pro tip: Schedule your trip to coincide with The Head Of The Charles Regatta, which annually brings tens of thousands of fans to see expert rowers compete in the two-day race.)
Boston is a sizable metropolis with many top-notch lodging choices, including the Omni Parker House, the nation's oldest continually running hotel.
Its rich history includes former employees Malcolm X and Ho Chi Minh and regular visitors Ralph Waldo Emerson and Henry Wadsworth Longfellow.
---
3. Burlington, Vermont: 5-hour drive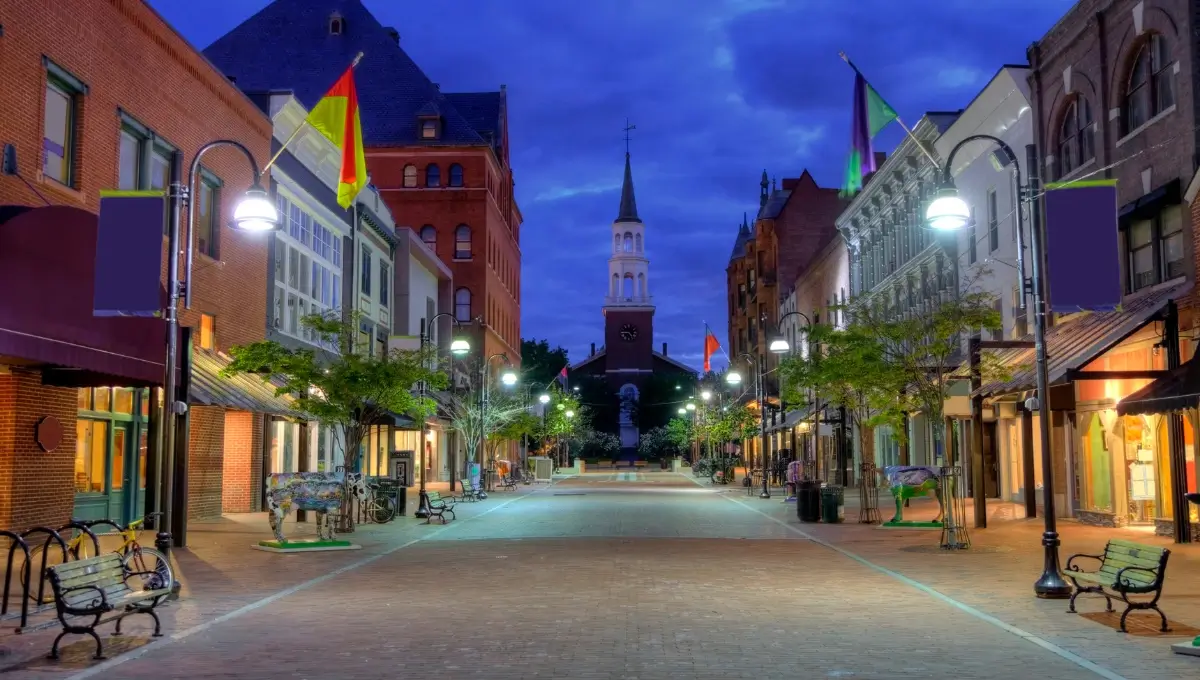 Burlington, Vermont, a small city with over a dozen breweries nearby, is a beer lover's dream.
When visiting The Green Mountain State, book a tour with City Brew Tours to get an insider's perspective on how some of the best beers produced there are brewed.
The Vermont Brewers Festival returned in 2022, so it will likely return in 2023 and beyond. This is good news for true beer enthusiasts.
Burlington offers a bustling waterfront environment in addition to beer. For a stroll or a cycling trip over miles and miles of public pathways, head to Waterfront Park on Lake Champlain.
Get off your bike and visit the interactive science museum ECHO, Leahy Center for Lake Champlain, which is focused on the well-being of the nearby lake, hire a boat from the Community Sailing Center and experience the lake for yourself.
---
4. The Adirondacks, New York: 4-hour drive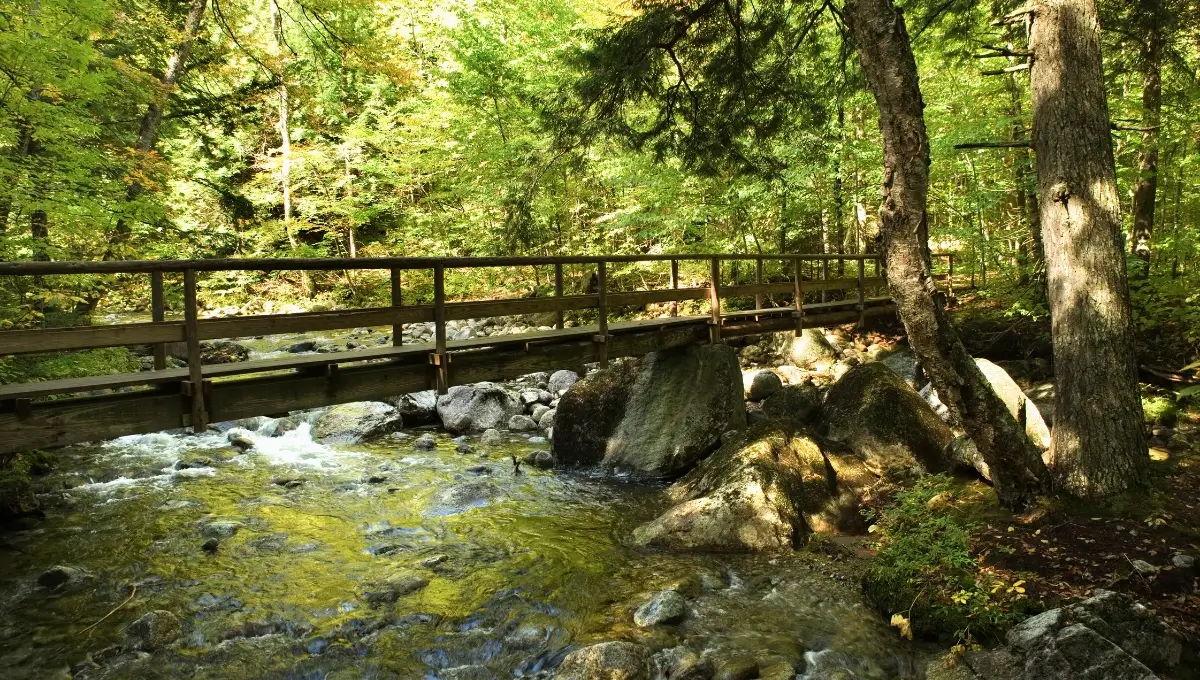 If the city gets too much for you, it's time to relocate upstate. It's time to go and experience everything The Adirondacks have to offer, namely.
The Adirondacks provide a weekend in the great outdoors with outdoor pursuits, including hiking, kayaking, cliff jumping, and, for the braver among us, white water rafting (best experienced in the summer and fall when the Hudson River is calmest).
Get a room at The Point for a distinctive getaway. However, you might want to reserve early because there are just 11 guest rooms at this historic hotel built in 1929.
The hotel had a multi-million dollar refurbishment in 2017 under the direction of Andrew Chary Architect.
Chary honored the hotel's past and restored its original brass and chrome fittings and stone fireplaces.
Even though it is rural, it is nevertheless upscale. Bring your best attire because Wednesday and Saturday night dinner at the hotel is a black-tie affair.
---
5. Farmington, Pennsylvania: 6-hour drive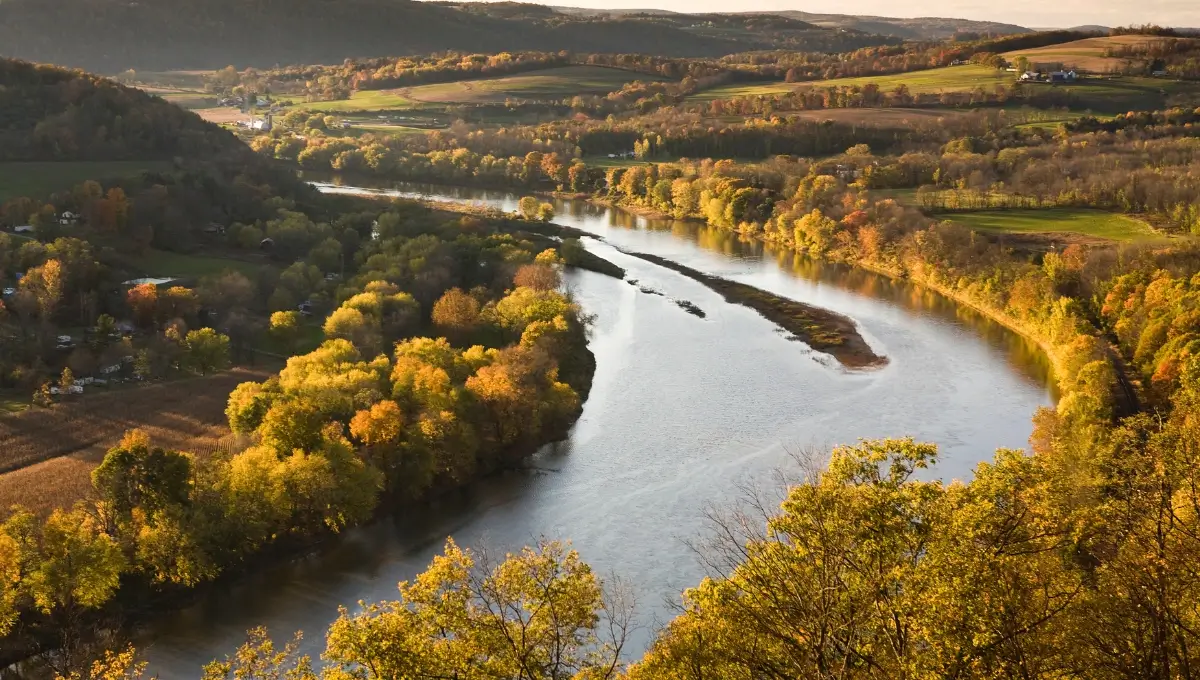 The most eccentric little gem on this list of weekend vacation locations is probably Farmington, Pennsylvania. It's a place to explore the outdoors and immerse yourself in the vibrant culture.
See the state's most extensive cave, Laurel Caverns, which is close to Farmington while you're there.
The cave itself is cool, but it also has illuminated areas that are colored, giving the impression that you are in a disco rather than a cave.
A group or private tour can be taken to one of the adjacent Frank Lloyd Wright residences, including the well-known "Fallingwater" residence.
---
6. Mystic, Connecticut: 3-hour drive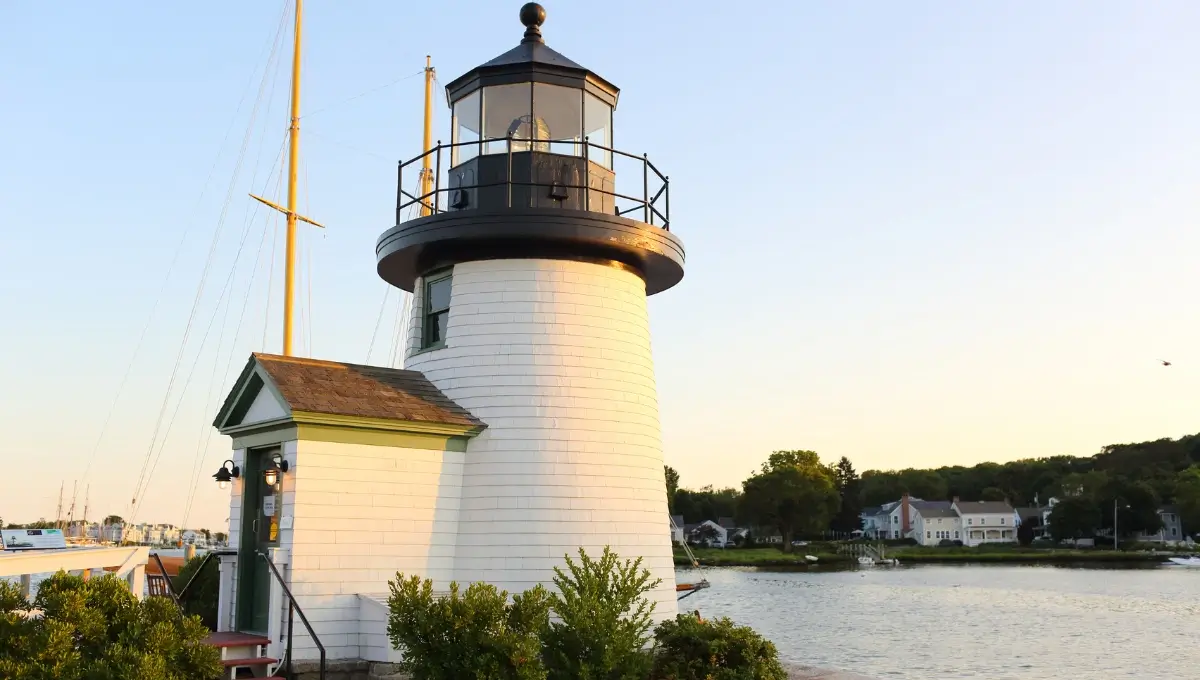 Few villages are more idyllic than Mystic, Connecticut, in terms of beauty. Less than 5,000 people call the lovely town their permanent home, making it an excellent destination for a charming getaway.
Despite being a small town, there are plenty of things to do there. The renowned Mystic Aquarium is an excellent place for families traveling together to spend the day exploring and discovering more about their favorite sea life.
Book a trip on an Argia Mystic Cruise to view animals in their natural environment. The 81-foot schooner brings passengers through the harbor and around the adjacent islands.
Visitors can bring picnic supplies and drinks (including beer and wine, no hard liquor).
---
7. Philadelphia, Pennsylvania: 2-hour drive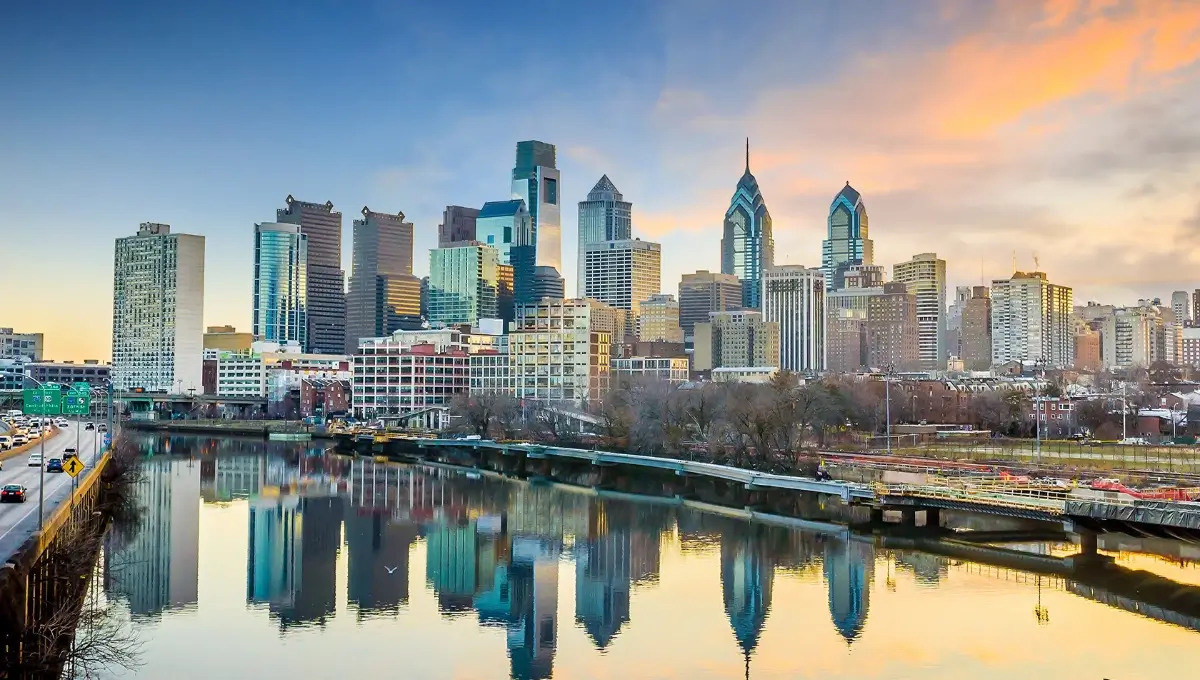 You are invited to visit the City of Brotherly Love for a day trip, a weekend break, or an extended vacation as long as required. Go comfortably by car or Amtrak to your destination.
There are several things to see and do in this energetic city, including some classics like taking a photo in front of the Liberty Bell, visiting Independence Hall, and jogging up the "Rocky Steps" while maintaining your best Sylvester Stallone impression.
Chef Michael Solomonov's Zahav and his more recent rest
aurant, Laser Wolf, are both must-visit establishments in Philly's upscale dining scene. But you must also partake in a time-honored custom in Philadelphia and order a cheesesteak.
Visit one of the city's food halls, such as Reading Terminal Market, one of the nation's oldest farmer's markets, to sample as many different iterations of this "hoagie" as possible. While you're there, you can also buy some locally-made crafts.
---
8. Washington, D.C.: 4-hour drive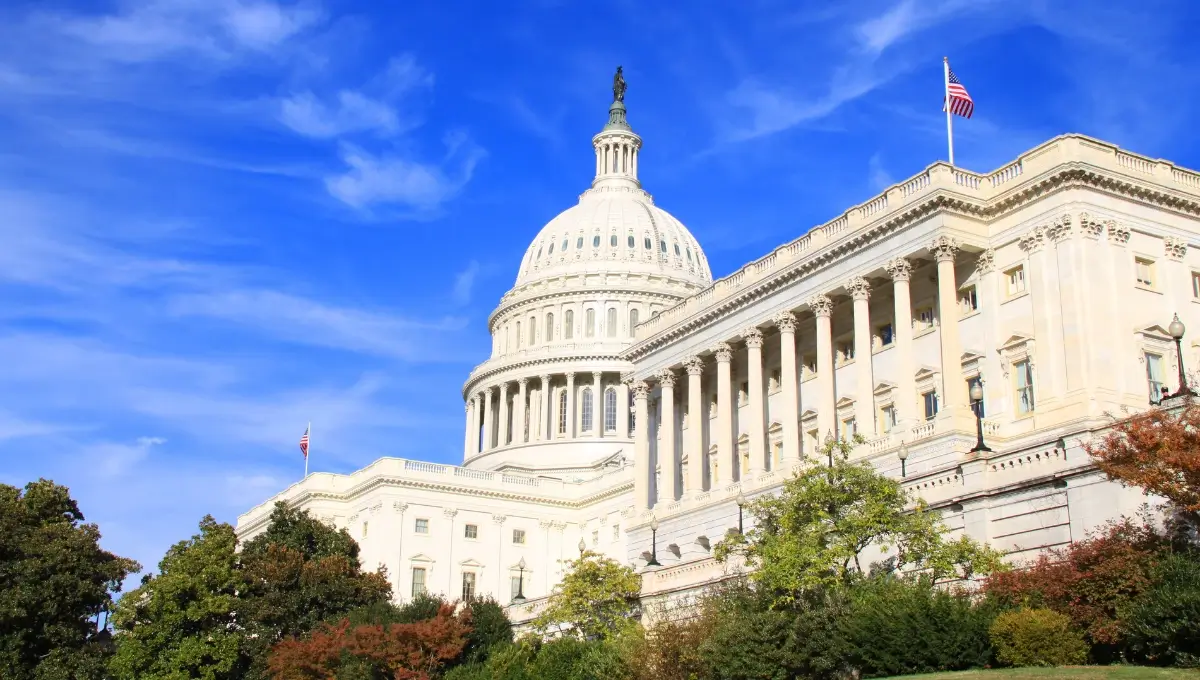 Washington, D.C., is another significant city that New Yorkers can escape to via train or car, depending on the type of arrival you'd like to make.
It's another place where there are countless things to do for people with various hobbies and travel preferences.
Lean into Washington, D.C.'s history by visiting one of the Smithsonian Institution's museums before touring the city's numerous monuments and memorials that depict American history.
You could always board a D.C. Trolley Tours night tour to see the city and its sights from a different perspective while the stars are out.
---
9. Newport, Rhode Island: 3-hour drive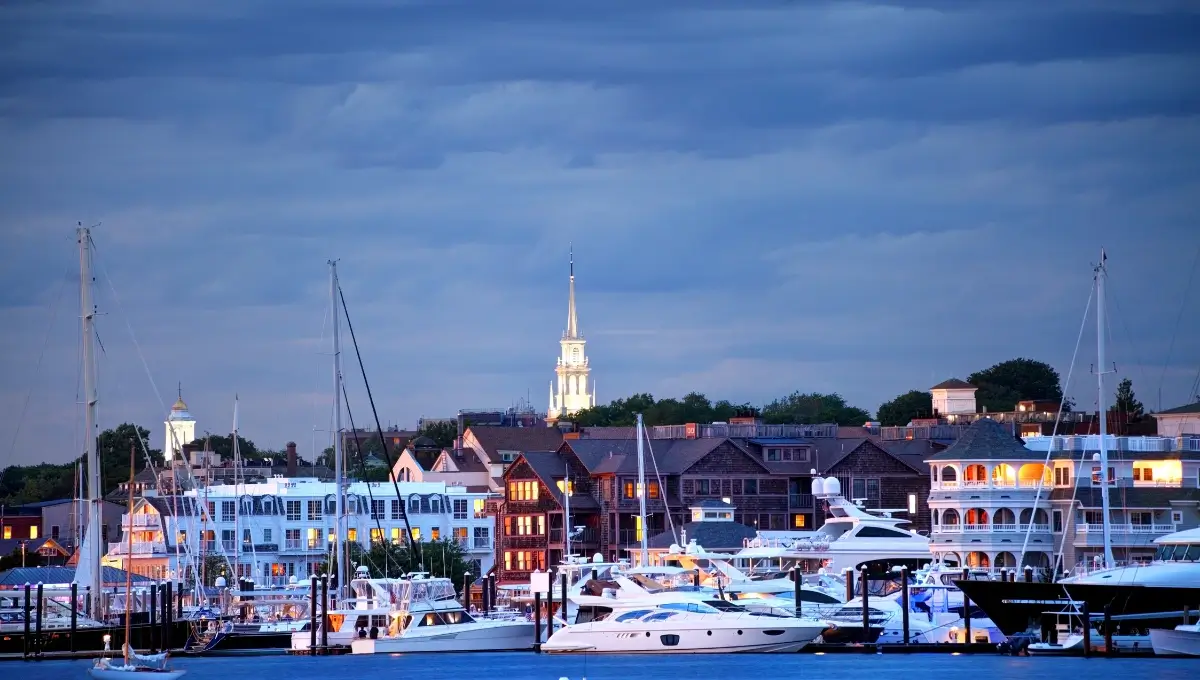 Newport, Rhode Island, is another well-known weekend vacation spot in the state. It has long served as a retreat for New Yorkers seeking to slow down and get away from the hectic pace of the city.
While visiting Newport, you can take a Newport Mansion Tour, which features 12 beautifully restored homes that will make you feel like you're in "The Great Gatsby," to see the former residences of some incredibly wealthy and glamorous people.
The Newport Cliff Walk, which offers some of the most stunning coastline vistas along the whole Eastern seaboard, is a 3.5-mile walk you should take after this. Renting a
sailboat to transport you through the bay on your private regatta allows everyone who wants to get on the water to do so as well.
---
10. Hudson Valley, New York: 2.5 hour-drive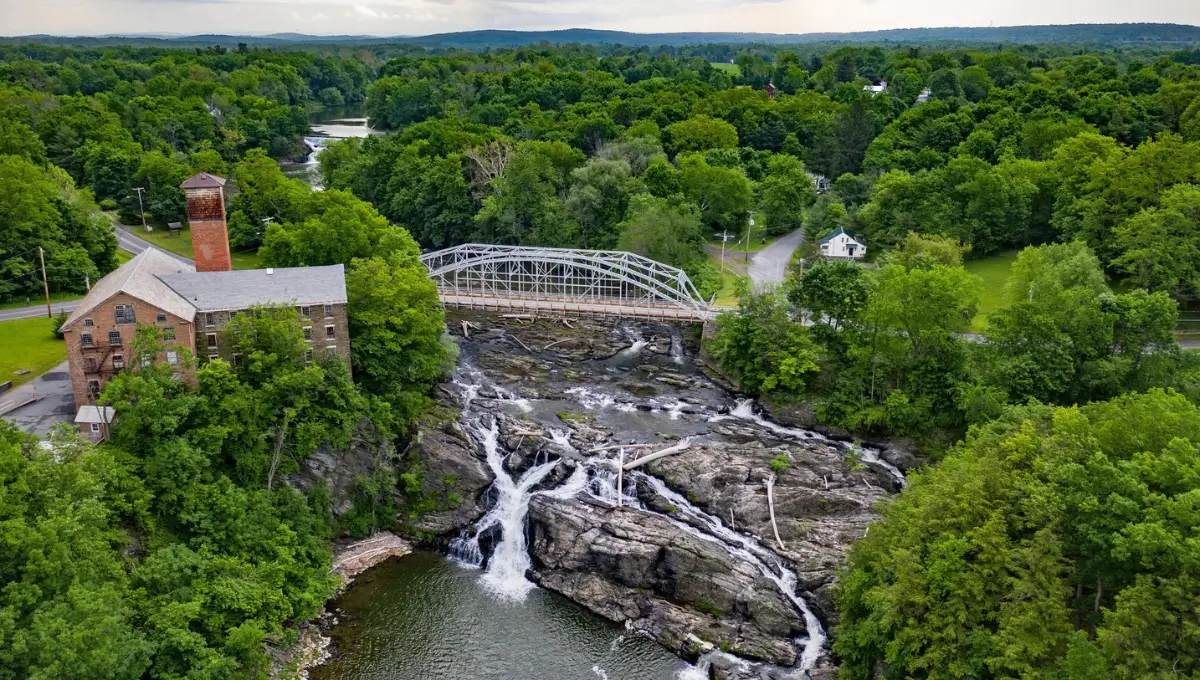 Go up to the Hudson Valley for a retreat with exquisite meals and fine wines for a weekend getaway that feels right around the corner.
The Hudson Valley is home to the Culinary Institute of America; while in the region, pay a visit to the Institute before continuing your exploration of the area with your taste on The Dutchess Wine Trail, which leads you through meandering vineyards and directly to some delectable tasting rooms.
And don't forget to reserve a table for dinner at renowned chef Jean-Georges' The Inn at Pound Ridge. When it's time to retire for the evening, go to The Maker, a hotel with style and culture.
---
11. Portland, Maine: 6-hour drive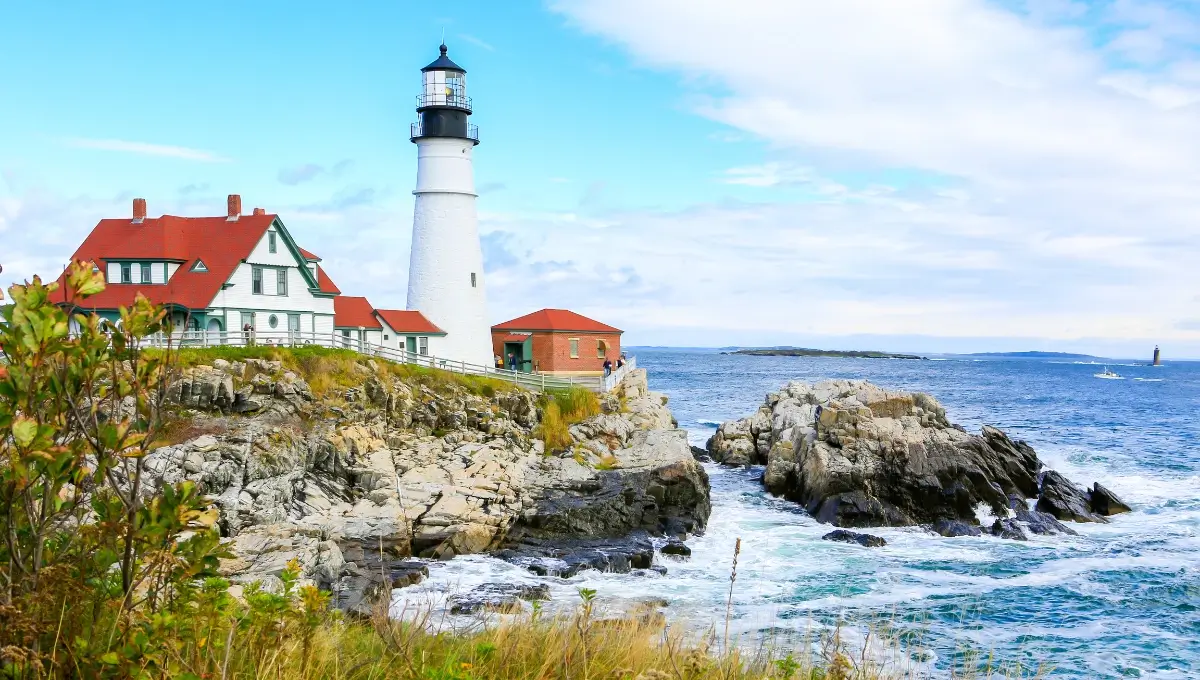 Portland may require a more extended trip than other places on our list, but the effort is worthwhile. Everyone can find a little piece of vacation happiness in the charming city of Maine.
It's a place you can explore with a group or treat yourself to a solo vacation, with above-average antique and vintage shops, a craft beer scene that must be drunk and savored, and plenty of neighboring outdoor space to roam.
Join your traveling companions for a lobster meal at Eventide if you're traveling with a group of delicious New England fare from the raw bar and restaurant, notably their lobster roll, which is well-known.
Following dinner, retire to White Barn Inn, part of the Auberge Resorts Collection, in Kennebunkport, which is about 30 minutes outside of the city.
The hotel itself is a true gem, home to a AAA Five-Diamond Award-winning restaurant, and the distance from the city will allow you to explore the state's breathtaking scenery in greater detail.
---
FAQs For Best Weekend Getaways From NYC
There are a lot of questions that come to our mind while looking for the top weekend getaways from new york city, some of the commonly asked questions are answered below.
Q. Can you do New York on a weekend?
A. It's possible to explore New York City on a weekend, but prioritize key attractions and plan your itinerary wisely.
Q. Which country is very close to New York?
A. Canada is the country closest to New York, with cities like Toronto and Montreal just a short distance away.
Q. How do I get to Niagara Falls from NYC?
A. You can reach Niagara Falls from NYC by taking a combination of train, bus, or flight, with travel times ranging from 6 to 8 hours.
Q. Can I do New York in 3 days?
A. While it's challenging to see everything, you can experience the highlights of New York City in 3 days with careful planning and prioritization.
Q. How many days do you need NYC?
A. The number of days needed in NYC depends on your interests, but a minimum of 4-5 days is recommended to explore the city's main attractions.
Q. What are the best weekend getaways from New York City?
A. Some of the best weekend getaways from NYC include the Hamptons, Hudson Valley, the Catskills, and Mystic, Connecticut.
Q. How far are these destinations from New York City?
A. The distances vary, but the mentioned destinations are within a few hours' drive or train ride from New York City.
Q. Are these destinations suitable for families?
A. Yes, many of these destinations offer family-friendly activities and accommodations, making them ideal for a weekend getaway with the family.
Q. Can I visit the Finger Lakes for a wine-tasting experience?
A. Yes, the Finger Lakes region is renowned for its wineries, making it a perfect destination for a wine-tasting experience.
Q. Is Philadelphia a good destination for history buffs?
A. Absolutely! Philadelphia is rich in history and offers numerous attractions for history enthusiasts, including Independence Hall and the Liberty Bell.
---
Tell Us In The Comments As per You Which One is the Best Weekend Getaways From NYC?
Also, don't forget to book your personalized holiday package with Fiery Trippers. Let us make your vacation a romantic as well as a dreamy getaway.
---
---