Are you dreaming of escaping to a tropical paradise? Look no further than the best island cities in the world.
These destinations are suitable for every kind of traveler because they provide the right mix of scenic beauty, cultural experiences, and leisure.
These best islands provide something for everyone, from gorgeous beaches and clear oceans to historical sites and regional food. So get your luggage ready and let's go exploring!
If you are planning a bucket list or the must island to visit, then this is the place that will provide you with the perfect list of the world's best island cities.
Not wasting much time here we go, from Italy to Greece, we will cover your favorite places in one place!
Here we go!!!
---
What is an island city?
A city that is totally contained within an island or collection of islands is referred to as an island city. This indicates that there are no bridges or tunnels connecting the city to the mainland; rather, the only ways to get there are by boat or by air.
Due to their remoteness from the mainland, island cities can be located all over the world and frequently have distinctive cultures and lifestyles. Honolulu in Hawaii, Singapore, and Venice in Italy are a few examples of island cities.
---
List Of 11 Best Island Cities in The World
After a lot of research, we have short-listed some of the best island cities in the world that will make your trip memorable forever.
1. Venice, Italy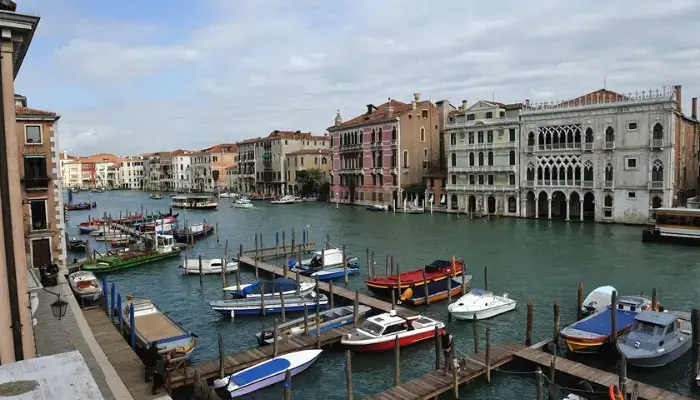 The enchanting Italian city of Venice, which is also a UNESCO World Heritage Site, is situated on an archipelago of 118 islands in the Adriatic Sea. It is regarded as one of the most beautiful sites in the world.
One of the most significant tourist locations on earth with its picturesque streets, canals, bridges, squares, and churches, has a lot to offer in terms of art and architecture.
However is regrettably disappearing at an alarming rate, the city of Venice has lowered by almost 24 cm in the previous century alone, according to new reports.
Over the past 1,000 years, it has sunk by about 7 centimeters (2.8 inches) every century (9.4 inches). Is a must to visit the Island for sure.
---
2. Flores, Guatemala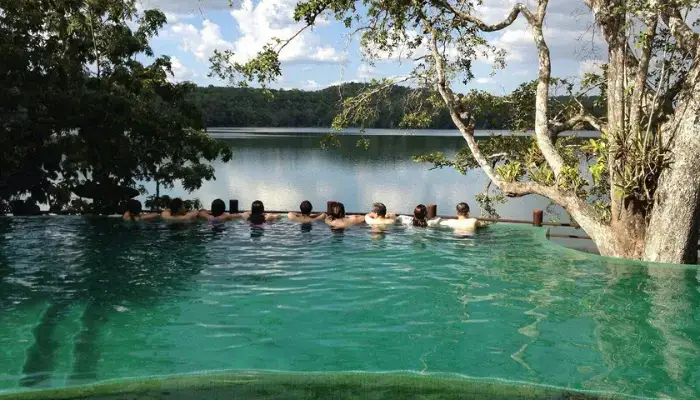 This island, which is adjacent to the Mayan ruins of Tikal and connected via a causeway to the twin villages of Santa Elena and San Benito on the mainland, is stunning and will leave you speechless.
In Flores, there are many choices for lodging and dining, and you may also look at the colonial buildings there. With colonial, red-roofed houses, winding cobblestone lanes, a historic church, and numerous hotels and restaurants, the island city itself is a wonderful travel destination.
Is one of Guatemala's wonders, located in the Peten department on Lake Peten Itza, and one of the most beautiful islands that you don't wanna miss out on.
Also Read: 11 Best Monterey Beaches To Visit With Family And Friends
---
3. Malé, Maldives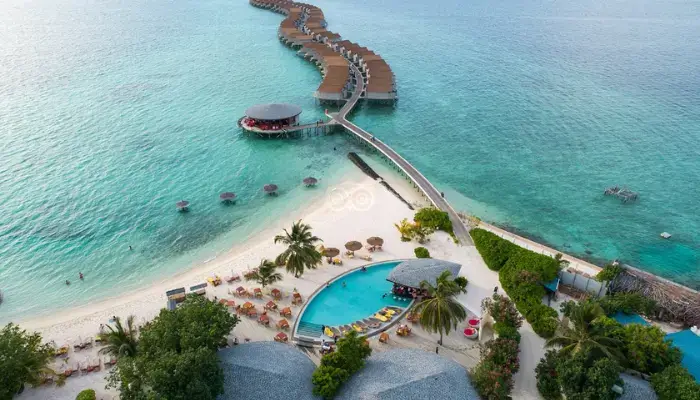 The capital of Maldives, an island nation in South Asia, is Male, a charming but small island with a population of more than 100,000.
The whole infrastructure is located within the city. Desalinated groundwater is used to provide water, while diesel generators are used to provide electricity within the city. Transported solid waste is utilized to fill lagoons on surrounding islands.
Malé's economy is centered on tourism because the Maldives is an excellent place to visit and spend time off, with a tonne of luxurious resorts and fantastic attractions nearby. An impressive island that will be worth visiting.
---
4. Manhattan, New York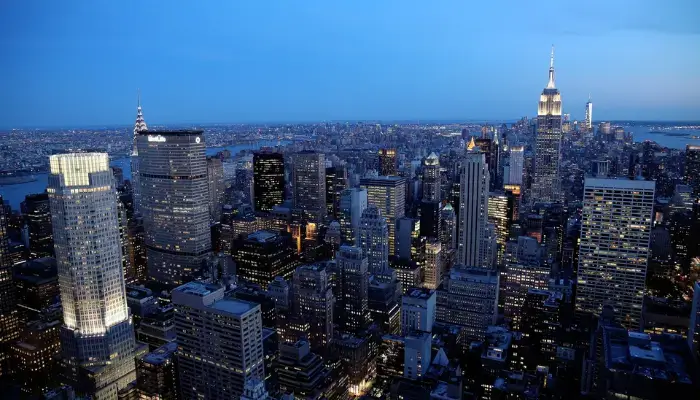 The Lenape, who lived in the region before the arrival of Europeans, coined the term "Manhattan," which means "island of many hills." The majority of New York's most popular tourist destinations are located on Manhattan, which is a city island.
Manhattan, one of the most well-known tourist destinations in the world, draws more than 50 million people annually due to icons like Times Square, Central Park, Wall Street, the UN Headquarters, and Broadway.
One of the five boroughs of New York is Manhattan, a wonderful island that is worth seeing.
---
5. Nesebar, Bulgaria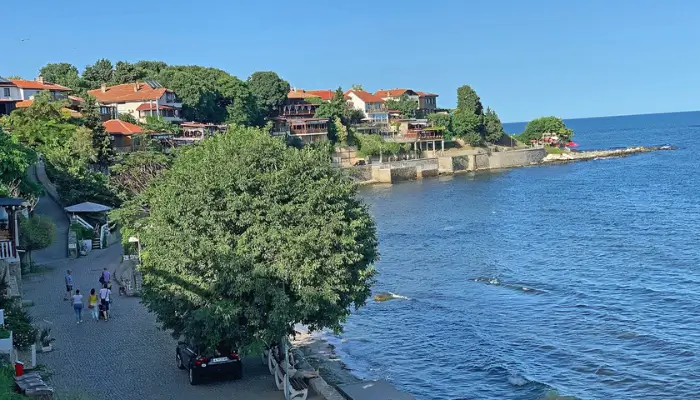 Being called the "Pearl of the Black Sea", Nesebar Island, which is part of Bulgaria, has a history spanning more than 3000 years and exhibits a distinctive fusion of all the civilizations that passed through it.
It has the highest number of churches built in the Byzantine style in an Eastern Orthodox community, with the goal of representing the area's rich architectural legacy.
Is a well-known tourist site that will enchant you with the beauty of its surroundings, making it a great island to visit.
Also Read: 11 Best Places To Camp In North Carolina
---
6. Mexcaltitan de Uribe, Mexico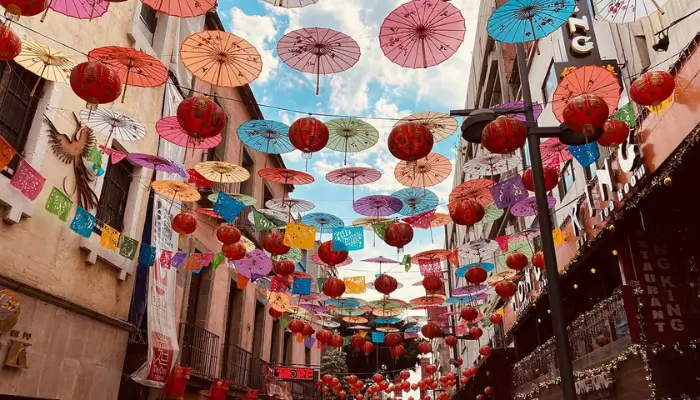 With its scenic landscape and colorful homes with their characteristic rain-resistant roofs, the island is known as the Mexican Venice.
The tiny man-made island community of Mexcaltitan de Uribe is located off the coast of Santiago Ixcuintla in the Mexican state of Nayarit.
The swampy, mangrove-lined waterways that surround the town have a low-lying position. Its streets are submerged in water during the rainy season, which lasts from June to October, thus getting around requires using boats.
Today, the town is primarily known for its shrimp farming, with shrimp laid out to dry on any available surface. A tourist attraction that you should check.
---
7. Isola dei Pescatori, Italy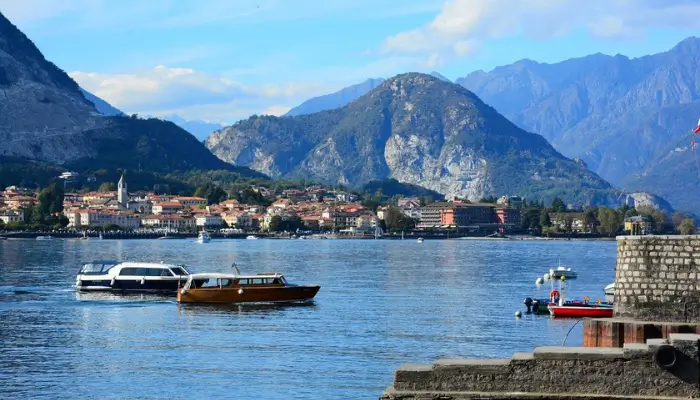 A tiny island on Lake Maggiore in northern Italy, sometimes known as Fishermen's Island, has less than 50 inhabitants.
You may think of it as a square of a huge city with a length of 375 meters and a width of 100 meters. A promenade that circles the island is connected by cobbled lanes from a short roadway that runs along its spine.
They have hotels, dining establishments, boutiques, and gift shops. Its beautiful features and picturesque charms are what draw tourists to this area.
---
8. Trogir, Croatia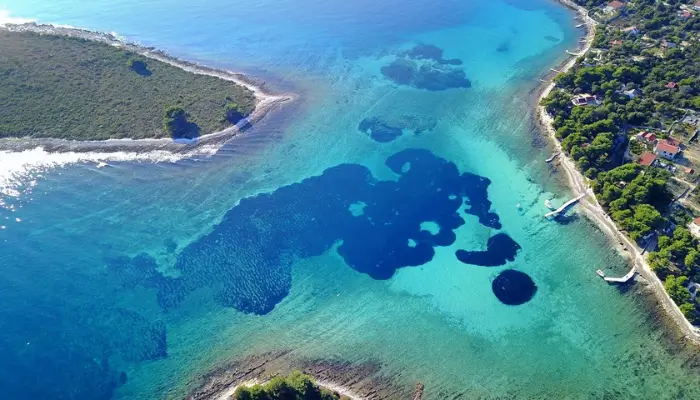 One of the best-preserved medieval towns in Europe is Trogir, a historic tiny harbor town on Croatia's Adriatic coast. The charming island city's tiny medieval lanes reveal secret eateries and striking galleries that will leave you mesmerized.
Even ancient Greek and Roman structures that have been beautifully preserved can be found. If you intend to visit, be sure not to skip the St. Lawrence church, the most significant Romanesque-Gothic building in Croatia.
Offering places to wander around and try out cuisines this is an island that will make your trip more fruitful and enriching.
Also Read: 11 Best National Parks In The United States
---
9. Lindau, Germany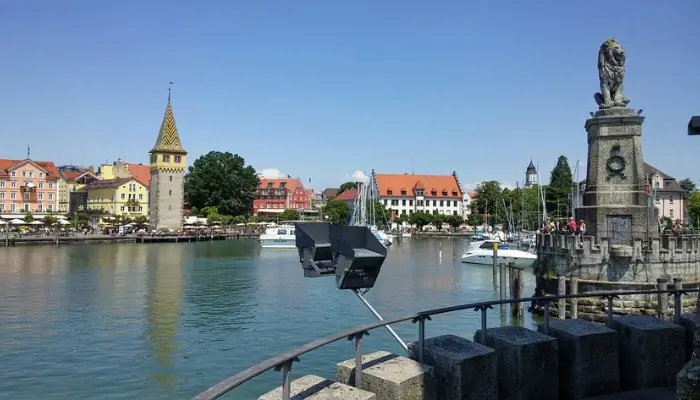 In the eastern portion of Lake Constance, close to the intersection of the Austrian, German, and Swiss borders, is the historic city of Lindau.
The island city, which is full of medieval and half-timbered buildings, is a very well-liked tourist destination.
This delightful tiny island city is amazing with its charming gardens that enchant tourists and locals alike in the spring and summer, stunning architecture with old alleys and aged gables that give you the feeling you're still in medieval times,
Getting to Lindau is easily done via a mainland bridge or by railway. There are options for camping, swimming, and hiking there and lots of activities await you when you will enter this island.
---
10. Santa Cruz del Islote, Colombia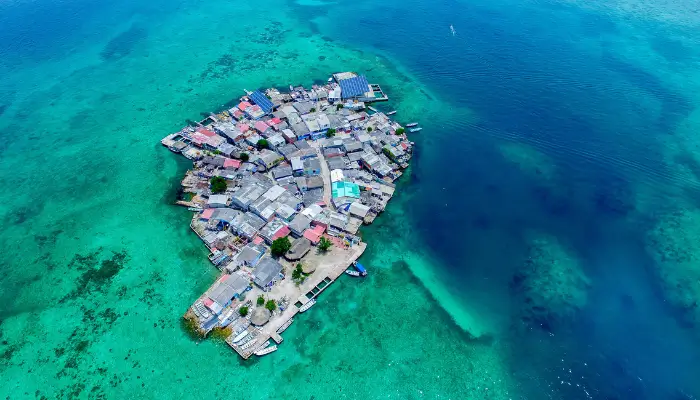 With a small surface area of 2.5 acres and no fewer than 1,200 people residing there in single-family homes, this island, which is a part of the San Bernardo Archipelago off the coast of Colombia, is the most densely populated island in the world.
The crowded neighborhood has no recreation areas, schools, or even a cemetery, so the locals must go across the continent for jobs, school, and other necessities.
There is only one hotel on the island, the Mucura Island Hotels, and access to the island is provided by ferry from the port of Tolu. Offers some different experiences that you can look out for.
Also Read: Top 15 Safe And Romantic Date Ideas Tampa, Florida
---
11. Mílos, Greece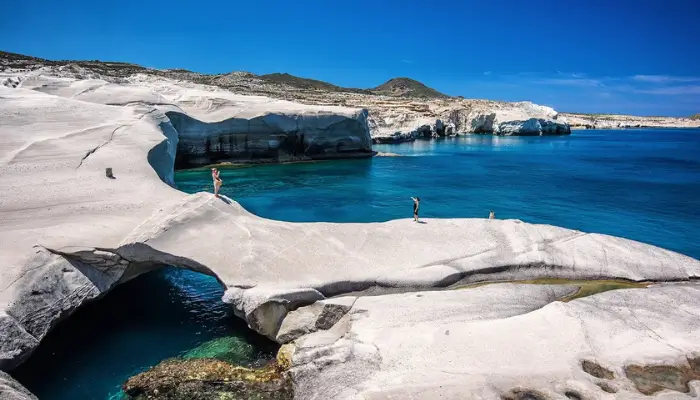 The Cycladic island of Milos is one of the attractions thanking the locals who encourage tourists to explore the charming villages (Trypiti is well-known for its windmills, and Plaka for its sunsets).
Has exceptional tavernas, and dozens of picturesque beaches, which vary in color depending on whether they are made of shells, stones, or sand. There are various hotel alternatives available to visitors.
An amazing island that you should try out visiting if you happen to find yourself in Greece.
---
FAQs For Island Cities In The World
There are a lot of questions that come to mind while choosing island cities in the world, some of the commonly asked questions are answered below.
Are there any island cities?
Off Mexico's Pacific coast lies a little city built on an artificial island called Mexcaltitán. The town is situated low in the mangrove-lined, marshy waterways that surround it. During the rainy season, which lasts from June to October, water floods the streets and people paddle boats from one location to the next.
Which city is built on islands?
Venice
One may think of a number of smaller and more modest instances, some of which are one-island towns, even though Venice is by far the largest and most well-known city constructed on islands
What is the smallest island with a city?
Nauru is the smallest republic and island country in the world, measuring about 21 km2 (8.1 sq mi) in size, making it the third-smallest country in the world after Vatican City and Monaco.
Which city is called 7 islands?
Mumbai city
Seven islands—the Isle of Bombay, Colaba, Old Woman's Island, Mahim, Mazagaon, Parel, and Worli—that make up the modern-day center of Mumbai were joined together to create this region. These were later combined to form Greater Mumbai together with the islands of Salsette and Trombay, which are located to the north.
Are any countries floating?
Large sections of the banks of the big tropical rivers or masses of aquatic vegetation are ripped away during floods and floated downstream, creating floating islands. One such river is the Congo in Africa, and it has been claimed that floating islands have emerged from the river 240 kilometers out to sea.
---
Tell Us In the Comments About One of Your Best Island City In The World.
Hope the article was helpful to you and was able to make your trip more easier and fun! Don't forget to book your personalized holiday package with Fiery Trippers. Let us make your vacation a romantic and dreamy getaway.