Are you planning to visit Baltimore and looking for things to do in Baltimore's Inner Harbor? If you have no idea what to do? This article can help you in finding the best things to do in Inner Harbor.
One of the best decisions you might make on your upcoming vacation is to visit Inner Harbor. Inner Harbor has a little bit of pleasure for everyone, whether you're looking for a perfect family gateway to enjoy some cool time or you want a refined site to spend a couple of days!
You'll never run out of amazing places to visit once you arrive, from its many historic sites to its small eateries to its retail centres.
Are you prepared to plan an amazing schedule for your upcoming visit to this downtown? Unwind; we've put together incredible lists of the best 11 sights that are worth your time.
The best way to visit Baltimore's Inner Harbor is by using Baltimore Car Service.
---
Is Baltimore Inner Harbor worth visiting?
Baltimore, Maryland's Inner Harbor is a significant monument, a charming tourist attraction, and a historic seaport. With beautiful waterfront vistas and interesting historical sites, this formerly flourishing shipyard is a worthwhile travel destination.
---
List of 11 Best Things to Do in Inner Harbor
After a lot of research, we have shortlisted some of the best things to do in Inner Harbor, Baltimore MD
Inner Harbor National Aquarium
McCormick & Schmick's Seafood And Steaks
The Maryland Science Center
Inner Harbor, Baltimore Museum of Industry
The Federal Hill Park, Inner Harbor
The Port Discovery Children's Museum
Inner Harbor Watermark Baltimore Cruises
Reginald F. Lewis Attraction At Inner Harbor
Inner Harbor Hard Rock Cafe
Water Taxi in Baltimore
The Baltimore Historic Ship
1. Inner Harbor National Aquarium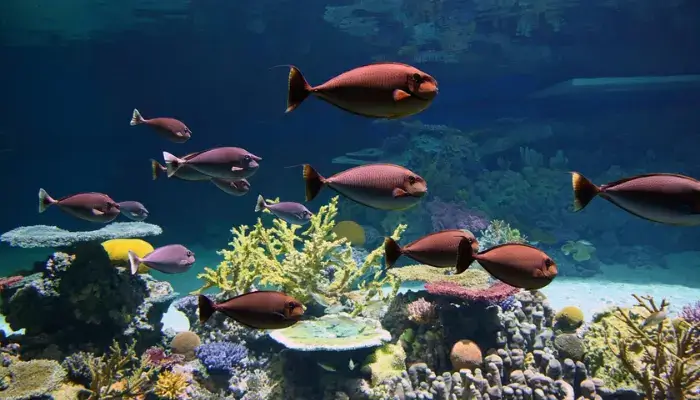 The National Aquarium, also known as the Baltimore Aquarium Center, is a non-profit public aquarium that offers a tonne of entertaining activities for visitors of all ages. It is located along East Pratt Street in the Inner Harbor neighborhood, namely around Pier 3.
The largest tourist destination in Maryland, this aquarium first welcomed visitors on August 8, 1981. It now receives almost two million visitors annually.
More than 2,200,000 US gallons of water are stored in this aquarium in Maryland's Inner Harbor, which also houses more than 17,000 specimens totaling more than 750 species.
The principal objective of this Inner Harbor organization is to promote the preservation of aquatic wildlife. It will benefit you to extend your trip to this fantastic destination if you're traveling close to Inner Harbor in the state of Maryland.
In reality, this location tackles a wide range of urgent concerns that are affecting aquatic environments around the world through cutting-edge discourse, science, and its assortment of instructional activities.
---
2. McCormick & Schmick's Seafood And Steaks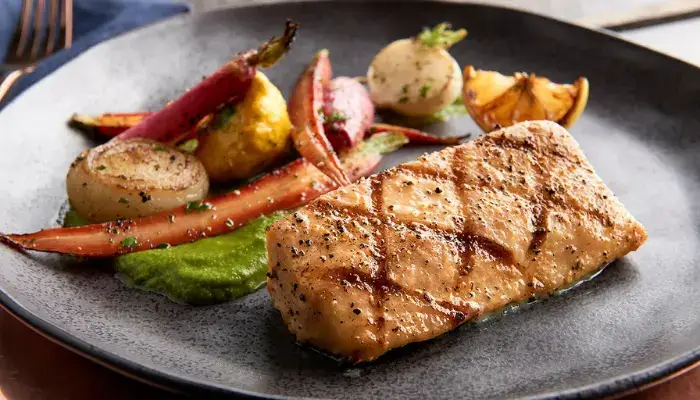 McCormick & Schmick's Seafood & Steaks has been serving delicious seafood with a contemporary touch since 1998.
This award-winning restaurant's traditional design incorporates hand-crafted walnut wood, beveled and stained glass, and other traditional elements to create the chic, inviting ambiance expected of a private club.
This is an excellent place to grab a snack in the afternoon if you're in the area of Inner Harbor! The beautiful bar area also has a comfortable setting where visitors can enjoy a wide variety of beers, traditional drinks, trendy cocktails, and wines.
This is one distinctive feature of the restaurant that has remained relevant for more than two decades.
Also Read: 11 Best Spa Hotels In Las Vegas
---
3. The Maryland Science Center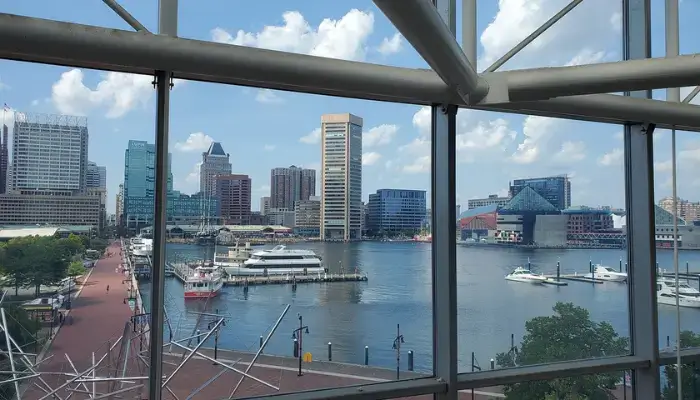 When you're next in the area of Inner Harbor, do you prefer to explore something exciting but enjoyable? If possible, try to spend more time at the Maryland Science Center!
The Maryland Science Center, one of the most popular tourist destinations in Maryland, offers a variety of educational and entertaining exhibits for visitors of all ages.
It was founded in 1976 and always includes an observatory, three levels of exhibitions, and a planetarium.
Here, among the museum's many displays, is a collection of more than two dozen dinosaur skeletons.
Beyond that, Inner Harbor's lovely area offers a fun performing arts theater where you can watch a variety of concerts and interesting comedies.
---
4. Inner Harbor, Baltimore Museum of Industry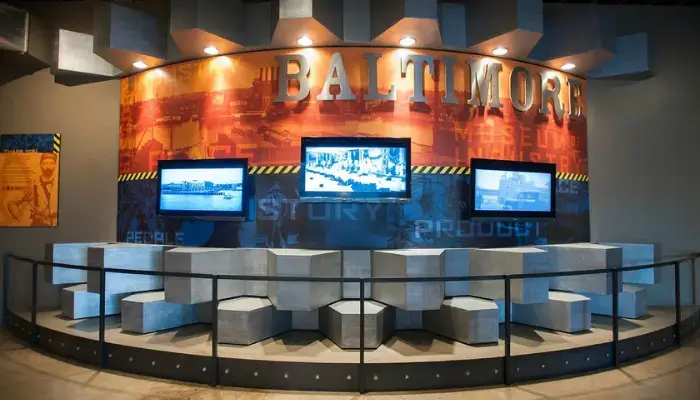 Another excellent destination you should see if you're in Maryland's Inner Harbor is the Baltimore Museum of Industry.
Along the old cannery in this city, there are several displays covering various facets of the manufacturing sector from the early 20th century to the present.
In addition, this gorgeous area has several interactive areas filled with amazing antiques and other tools.
This is a wonderful fit for your itinerary if you wish to broaden your horizons, whether you'll be in Inner Harbor for a quick trip or a holiday vacation! Additionally, this industrial museum offers access to more than 5,000 volumes of antiquarian literature and valuable records.
The collections of manuscripts that are readily accessible cover a variety of important enterprises in Inner Harbor, including among others, textiles, canning, and violin making.
---
5. The Federal Hill Park, Inner Harbor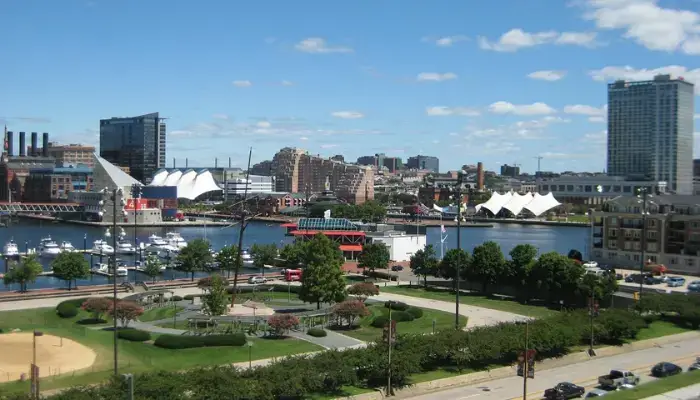 A leisure area called Federal Hill Park may be found on the Inner Harbor's southern shore. Travelers can enjoy the most breathtaking views imaginable from this lovely park, which serves as the Inner Harbor's defining icon.
It wouldn't be inappropriate for you to come for a few minutes of adventure here if you want to have a glimpse of the stunning vistas of this lovely city.
In addition to its stunning vistas, Federal Hill Park in Inner Harbor has a basketball court and Rash Field, which offers a range of recreational activities like volleyball, a beach area, and a fenced children's play area.
Federal Hill Park has something exciting to offer for all types of fun-seekers, whether you're looking for a family-friendly destination to take your kids to during their next spring break or you just want a refined place to spend some cool moments.
Also Read: What To Wear In Miami? Best Outfits To Wear In Miami
---
6. The Port Discovery Children's Museum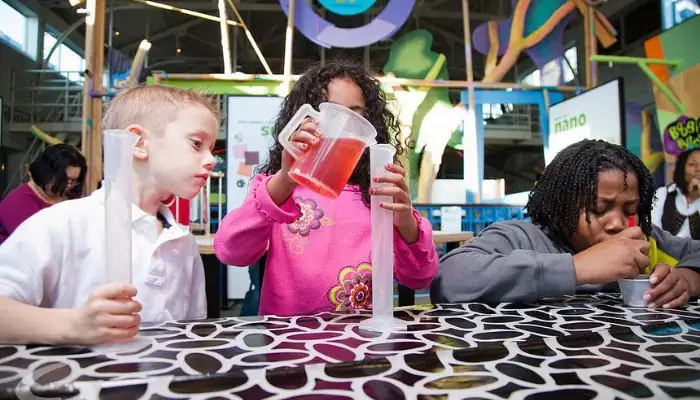 It is in your best interest as a parent to carefully consider where to take your children for some enjoyable times as soon as summer vacation is just around the corner.
Port Discovery Children's Museum will unquestionably come to your rescue if Inner Harbor is where you decide to spend your next trip!
The name of this museum makes it clear that it is solely focused on the delight of children, making it distinct from other museums in the state of Maryland.
According to an accurate description, this attraction is an 80,000 square foot space with three floors of exhibits along with several engaging and educational programs that are intended to be interactive and educational for all children who visit.
---
7. Inner Harbor Watermark Baltimore Cruises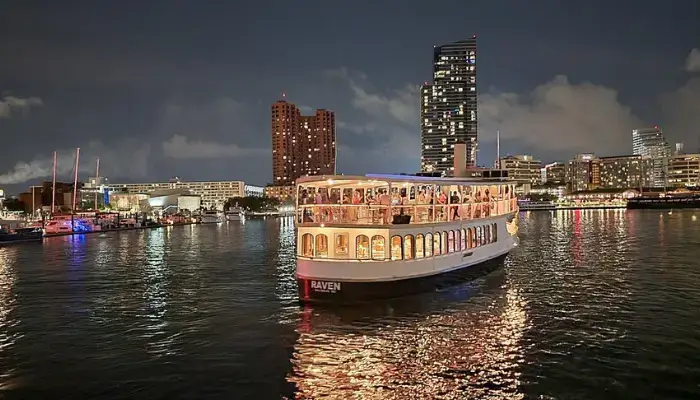 The Watermark Baltimore Cruises offer sightseeing tours that include several Inner Harbor attractions, such as Fort McHenry, the recognizable Domino Sugar sign, Fell's Point, the Key Bridge, and others.
The Watermark's skilled and welcoming staff make getting on the water an exciting experience for all adventure enthusiasts!
Except for Sundays, this attraction is open to visitors every day of the week. If you're visiting this downtown, you shouldn't miss it because it's one of Maryland's top cruising adventures.
The wonderful experiences you will have are not worth the ticket price. Its boats and other sailing amenities are both in excellent shape.
Watermark Baltimore Cruises exclusively accepts contactless payments, such as debit cards and credit cards, in contrast to the other attractions mentioned below.
---
8. Reginald F. Lewis Attraction At Inner Harbor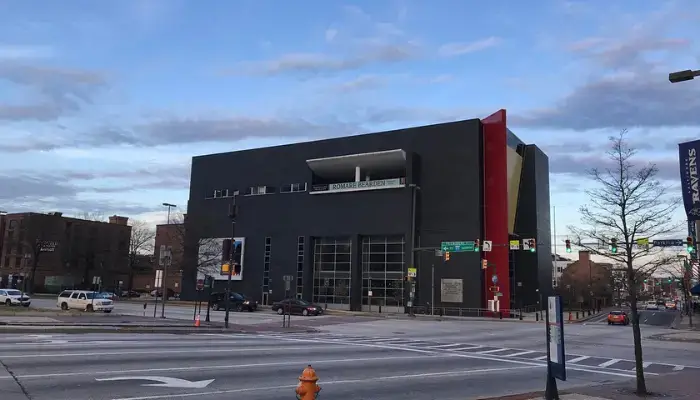 The Reginald F. Lewis Attraction, also known as the Reginald F. Lewis Museum of Maryland African American History & Culture, is perfect for history buffs! Information about the history and daily lives of African Americans in Maryland can be found at this location.
This particular attraction is a must-see for you if you're of African descent or you're just too curious to learn about the history of these immigrants! The Lewis Museum makes a significant effort to gather, preserve, interpret, and record the various contributions of African Americans in Maryland.
There are over 11,000 objects and documents available in this area, making it the only attraction that can adequately demonstrate this contribution of black people to the state of Maryland.
It shouldn't come as a surprise that since its founding in 2005, it has consistently welcomed more than 200,000 travelers yearly.
Also Read: 11 Best Beaches In Maryland For A Fun-Filled Journey
---
9. Inner Harbor Hard Rock Cafe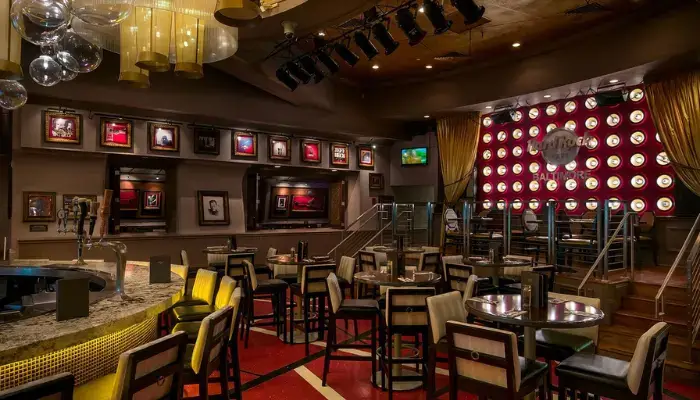 In Maryland's Inner Harbor, there is an American restaurant called Hard Rolly, this restaurant is a chain with a rock and roll theme that serves burgers and traditional American fare.
Your worry about finding a restaurant in Inner Harbor worth visiting during your upcoming visit is over. You can find everything you need at the Hard Rock Cafe.
After your next visit, you'll want to return again and again thanks to this location's love of music, well-kept dining establishment, and numerous televisions.
The best part is that the waitress and the owner seem to treat visitors with warmth, consideration, and extreme politeness.
---
10. Water Taxi in Baltimore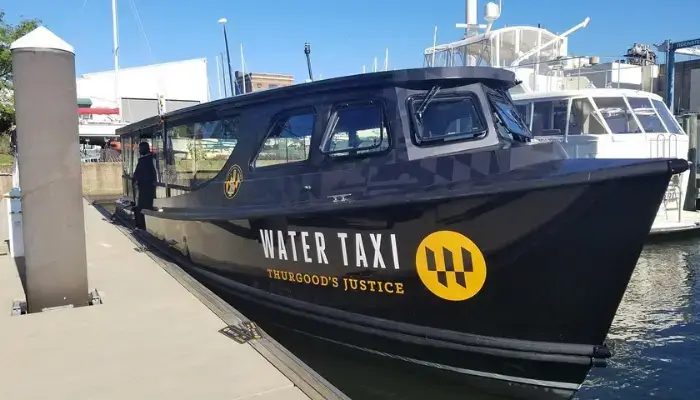 The Baltimore Water Taxi is a bus tour that travels along Maryland's Inner Harbor in the open air and on water. The fastest, most enjoyable way to get around this city is by water taxi.
If you want to have the best possible vacation experience downtown, give these commercial passenger vessels a priority on your itinerary. They operate with a fleet of USCG-inspected vessels and a crew of licensed captains.
Both the caption and everyone working here is extremely meticulous. Not only that. They'll make sure that each visitor gets a taste of the lovely past that this city is famous for.
Despite all of this, the cost of traveling in this daring taxi is low! They even have several food vendors there selling fantastic American cuisine.
---
11. The Baltimore Historic Ship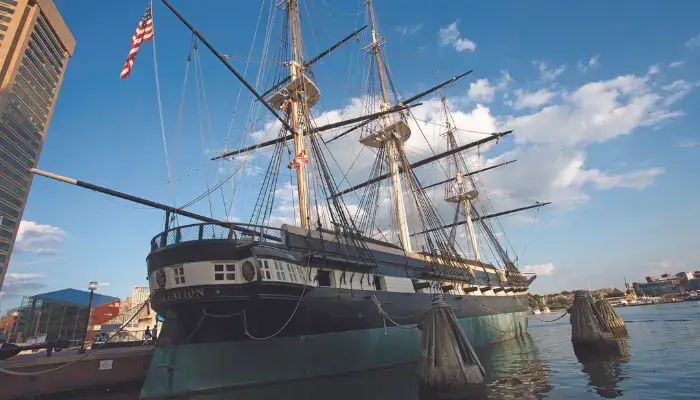 Are you aware that Baltimore's Inner Harbor is home to several historic ships that are permanently berthed there, as opposed to traditional maritime museums?
You may not be aware of it, but if you're on vacation in the Inner Harbor area, it will be worthwhile to visit a few historic ships.
Travelers of all ages can easily board this historic ship and spend special moments cruising through It. It was first introduced in 1854. However, because of its originality, it continues to be relevant today.
Consider yourself fortunate if you are visiting Inner Harbor while on vacation. Naturally, visiting this lovely attraction will provide you with a fresher vacation experience.
This attraction in the state of Maryland has been listed on the Register of Historic and Fun Places since October 15, 1966, underscoring its significance to visitors and travelers alike in the United States.
---
FAQs For Things to Do in Inner Harbor
There are a lot of questions that come to mind while visiting inner Harbor some of the commonly asked questions are answered below.
Q.1 What is the Baltimore Harbor known for?
Besides the USS Constellation, Baltimore's Inner Harbor is home to one of the world's most spectacular collections of military ships, covering more than 200 years of nautical history in Maryland. From 1930 until 1964, the LV116 Chesapeake acted as a traffic light along the Chesapeake Bay.
Q.2 Can you swim in the Inner Harbor?
Generally speaking, swimming in Baltimore's Inner Harbor is not advised. You could feel nauseated from even a small spray.
Q.3 How many bodies are in the Inner Harbor?
Local criminologist Ellen Worthing claims that since 2000, more than 50 bodies have been discovered in the Inner Harbor. They included tourists, individuals who live on houseboats, and the destitute.
Q.4 Does Baltimore have a little Italy?
Little Italy, a quaint sanctuary of Italian culture and delights, is a few streets from Baltimore's scenic Inner Harbor.
---
Tell Us In The Comments As per You Which One is the Best Thing to Do in Inner Harbor?
Also, don't forget to book your personalized holiday package with Fiery Trippers. Let us make your vacation a romantic as well as a dreamy getaway.