Brave parents embrace the challenge of enduring the repetitive chorus of "Are we there yet?" from their backseat gaggle of kids.
However, family road trips don't have to be stress-inducing endeavors.
With meticulous preparation and strategic planning, the journey itself can surpass the destination.
Here are tips on how to prepare for a road trip with kids.
---
How to organize road trips with kids?
Below are some tips we should keep in mind while planning a trip with kids.
1 Plan your trip early in the morning
Getting up early in the morning, even at the crack of dawn, may not be appealing to anyone, especially not the kids. However, embarking on your journey at that hour has numerous advantages.
Firstly, it allows you to make significant progress toward your final destination by the time later morning rolls around. Additionally, sleepy kids are likely to dose off for a portion of the initial leg of the trip.
Furthermore, starting your journey early helps you steer clear of heavy traffic congestion. To illustrate when driving from Boston to Pittsburgh, we strategically time our departure to avoid arriving in bustling cities like New York during peak rush hour. This greatly enhances the overall road trip experience.
2 Know your limits
If your children have yet to withstand the two-hour journey to Grandma's house without constant screaming, perhaps this summer isn't the ideal time for a cross-country trip to Yellowstone. Instead, start with smaller trips and gradually increase the distance over time. Determine the most suitable driving time: early morning, overnight, or afternoon. By understanding your driving endurance—how many hours you can comfortably drive each day without a complete breakdown—you can prepare for a more pleasant road trip experience.
3 Have entertainment
To combat the restlessness of "are we there yet blues," it's crucial to provide distractions during road trips. Various activities can achieve this, but we've discovered that video and audio entertainment reign supreme. A car headrest DVD player, preferably a dual one with screens on both headrests, enables the seamless playback of movies. Movies typically last about two hours, which effectively helps kids pass the time.
Among the long drive tips, you should also indicate that you should have gadgets for children. You can play or watch Amazon Prime videos. You may be overlooking one simple truth – outside of your home region, you may experience a problem with regional restrictions. Just use a VPN for Amazon Prime to bypass them and watch movies freely. With VeePN at your fingertips, you can unblock any services and their libraries.
4 Know your route
Before embarking on your journey, conduct prior research to scout and locate potential resting spots for stretching, bathroom breaks, and satisfying your hunger.
Ensure that you have a smartphone maps app readily available, as well as a road atlas as a backup in case of poor reception. This will help you find suitable places to stop whenever the "I need to go now!" plea arises from the backseat.
Another option is to travel during the night, allowing the kids to sleep for the duration of the trip. However, bear in mind that sleep in a car may not be as restful or deep, hence be prepared for potentially cranky children the next day. This is especially important considering that you, too, may be lacking in sleep!
5 Keep them occupied
Parents often highly recommend books, audiobooks, and educational apps. However, it's also important to explore other creative options. Children can entertain themselves for hours by wrapping toys or creating sculptures with aluminum foil. They can also engage with basic craft supplies like pipe cleaners and Post-It notes. Bringing a dry-erase board (with washable markers, of course) can serve as a versatile activity center without the need for excessive amounts of paper.
If you choose to use tablets or video games, it's crucial to set limits on screen time. It is also useful to install Edge VPN – a free VPN connection on their laptop so that children are not cyberbullied and reduce the risk of hacker attacks. Remember that watching a screen in the car can lead to headaches, nausea, and crankiness when taken away.
6 Schedule breaks
Planning ahead and including breaks in your itinerary is highly recommended. Many people prefer taking breaks every two hours to switch drivers, rest, and enjoy a cup of coffee. Long drives can be exhausting.
It's important to make time for breaks to relieve yourself, stretch your legs, or have a coffee break with your family. Additionally, children appreciate knowing when these breaks will occur, so scheduling regular breaks in advance is a great idea.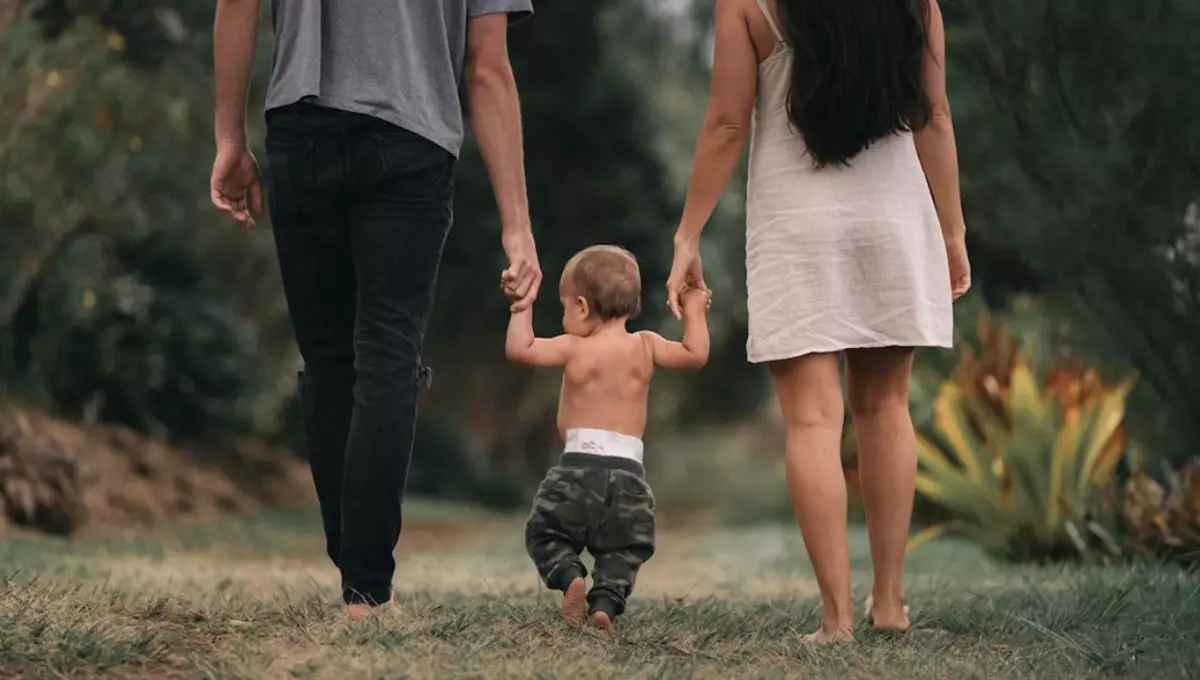 #7 Get musical
Younger children will thoroughly enjoy singing their beloved songs with their families. However, if you find it challenging to tolerate the idea of singing "If You're Happy and You Know It" for 30 miles or even the latest Disney theme song they adore, create an entertaining playlist specifically catered to kids that ensures everyone in the family remains content throughout the trip.
If they insist on listening to their music, consider providing them with headphones – just make sure to choose a set that limits the maximum volume your child can increase it to.
8 Be realistic about travel time
Traveling with children can be a slow process, especially considering the necessary bathroom breaks, diaper changes, and occasional tantrums. Additionally, our little ones take their time with meals and require breaks to stretch their wiggly legs, resulting in lengthy lunch stops. During our 60+ day road trip across the country for our Family Year Out, we made a conscious effort to limit our daily car travel to 4-5 hours.
---
Conclusion
Traveling together as a family on road trips creates enduring memories and strengthens bonds. Although they may seem challenging, proper planning ensures enjoyable experiences. Road-tripping with kids adds to the adventure, and my proven tips make it a fantastic family journey from start to finish.
---
✉ Tell Us In The Comments Your opinion About how to prepare for a road trip with kids.
Also, don't forget to book your personalized holiday package with Fiery Trippers. Let us make your vacation a romantic as well as a dreamy getaway.
---