Are you planning a trip to San Diego and looking for the perfect outfits for San Diego? If you have no idea what and how to choose, this article can help you in understanding what to wear in San Diego.
Casual attire is the predominant fashion trend in San Diego. San Diegans dress plainly, even while going out at night. The highly popular and popular San Diego outfit is a pair of jeans. In the summer, pair them with a T-shirt, and in the winter, wear them with long sleeves and heavy sweaters.
Wear sunscreen, sunglasses, and a hat to protect your skin during the summer. Bring coats if the weather is chilly. The following is a quick list of what to wear in San Diego.
I, Nikita Khanna, a travel expert share my passion for both travellings and keeping up with new fashion trends. With 10+ years of experience in the travel industry and trips to more than 15 countries, follow the advice provided and be motivated to pack elegantly for your next trip
---
The weather in San Diego Throughout the year
In San Diego, summer high-temperature averages are only about 10 degrees above winter temperatures. The average high in the coldest months of December, January, and February are 65°F. The warmest months are August and September with average highs of 76°F.
Here's an estimated average monthly temperature range for San Diego:
January: High of 64°F (18°C), Low of 48°F (9°C)
February: High of 66°F (19°C), Low of 50°F (10°C)
March: High of 69°F (21°C), Low of 52°F (11°C)
April: High of 72°F (22°C), Low of 56°F (13°C)
May: High of 75°F (24°C), Low of 59°F (15°C)
June: High of 77°F (25°C), Low of 62°F (17°C)
July: High of 78°F (26°C), Low of 64°F (18°C)
August: High of 78°F (26°C), Low of 64°F (18°C)
September: High of 76°F (24°C), Low of 62°F (17°C)
October: High of 72°F (22°C), Low of 56°F (13°C)
November: High of 67°F (19°C), Low of 51°F (10°C)
December: High of 63°F (17°C), Low of 47°F (8°C)
Note: These are average temperatures and actual temperatures can vary from year to year and month to month. It is also important to consider factors such as humidity and wind chill when dressing for the weather.
It is advised to take clothing that is both comfortable and offers sun protection, such as light, breathable textiles and caps, because it may also be quite sunny.
Even while the weather is generally warm, it can still get chilly in the evenings, so it's a good idea to pack a lightweight jacket or sweater. For beach visits in the summer, it's also a good idea to pack swimsuits.
The activities you choose to take in while visiting America's Finest City will impact more of your outfit choices. While there are many things you can do with your free time, San Diego may be enjoyed with a very small travel capsule wardrobe.
Also Read: What to Wear in Virginia Beach?
---
What to Wear in San Diego: Beach
San Diego is the ideal location to enjoy some sun and sand with 70 miles of coastline and an average temperature of 70°F . To the beach, what should you wear? Here are a few advices: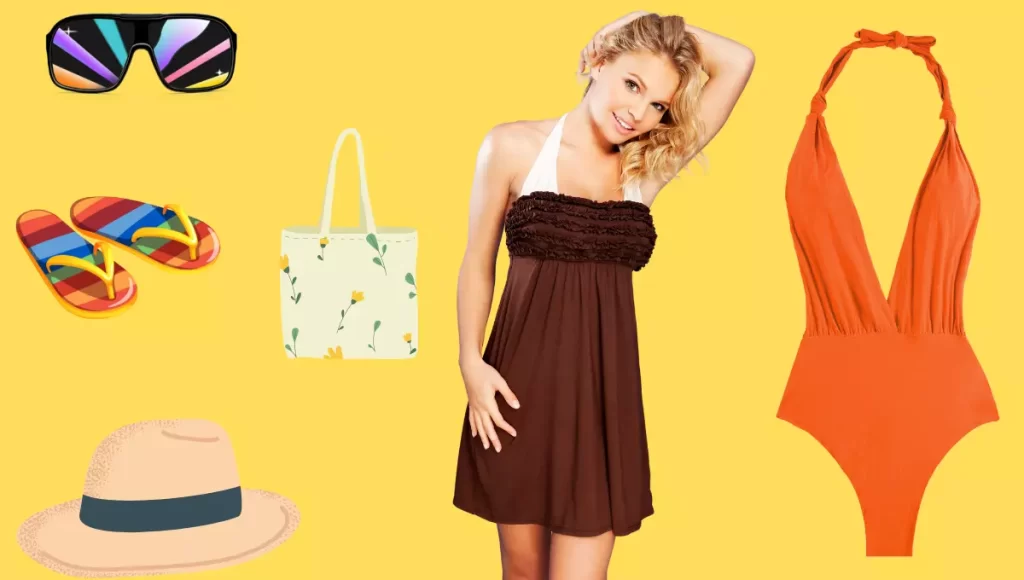 ---
What to Wear in San Diego: City Sightseeing
San Diego is famous for its spread beach lifestyle, but there are also plenty of food, entertainment, and shopping options in the city. You should be comfortable and fashionable when exploring the city. Here are a few advice: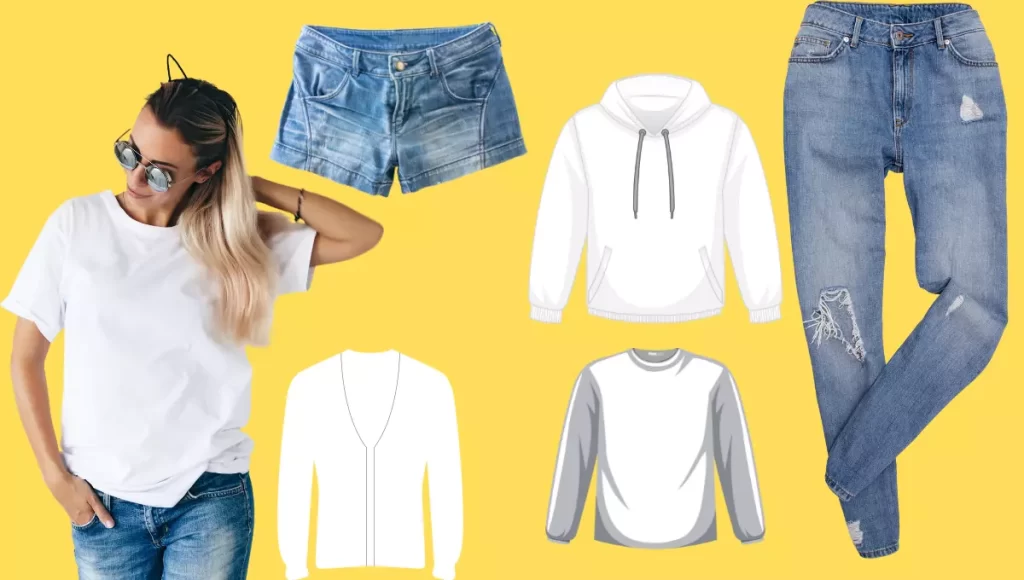 ---
What to Wear in San Diego: Special Occasions and Nightlife
While San Diego is a casual city, there are still plenty of opportunities to dress up for a night out or a special occasion. Here are some tips:
Dressy outfits: For a night out or special event, consider a dressy outfit such as a sundress or a nice blouse and pants.
Heels: Heels can dress up any outfit and are perfect for a night out. Choose a comfortable pair with a low heel for ease of walking.
Accessories: A statement necklace or earrings can take a dressy outfit to the next level.
---
List Of 11 Best Outfits Suggestions To Wear in San Diego
After doing a lot of research and considering buyer reviews we have shortlisted some of the best Outfits suggestions.
1. Women's Classic Short II Boot By UGG
Our Classic Boot has become renowned for its plush sheepskin and robust design since it was first worn by surfers to stay warm after early-morning sessions.
These adaptable boots go with just about anything; try them with a velvet shirt and a pair of loose boyfriend jeans for added comfort and traction.
Her project, an initiative that connects with businesses like ours to empower and educate women in the workplace, helped this product be produced in a factory that helps women in our supply chain.
Last update on 2023-04-01 / Affiliate links / Images from Amazon Product Advertising API
Also Read: What To Wear In Mexico?
---
2. Women's Classic Tall II Boot By UGG
Our Classic boot has become recognizable for its plush sheepskin and robust design since it was first worn by surfers to stay warm after early-morning sessions.
A pretreated exterior for stain and water resistance and a lightweight sole to boost comfort, durability, and traction are two new additions to the Classic II Tall.
Try wearing these adaptable boots with a flowing flowery dress, a silk slip, loose boyfriend jeans, and a velvet shirt.
Please follow the procedures below if you are unsure of your shoe size: 1) On a piece of paper, draw a straight line that is longer than your foot. 2) Set the paper down on a level surface.
Your longest toe and heel should be in the middle of the line as you stand there. It could be simpler to hold the paper up to a child's foot when measuring their foot. 3) Make a mark on the line at the rear of the heel and the tip of the longest toe.
Last update on 2023-04-01 / Affiliate links / Images from Amazon Product Advertising API
Also Read: What To Wear In Las Vegas In April? 11 Outfit Ideas For Vegas
---
3. Women's Cozy Knit Cuffed Skull Cap Beanie By San Diego Hat Co.
This beanie will accompany you on all of your winter activities, from early morning runs to city parties. With hues that go with any outfit, you'll be prepared for anything this winter, fall, and spring.
The ideal Christmas present for everyone on your list is this! No matter the temperature, this hat will keep you warm and content throughout all of your cold-season activities while also looking effortlessly stylish.
assurance of fulfilment In the unusual event that you do not adore this beanie as much as we do, you will receive a refund. There are no questions.
San Diego Hat Co.Womens Cozy Washed Knit Cuffed...
PERFECT WINTER ACCESSORY: from early morning runs...
STYLISH: Be ready for anything this winter, fall,...
WARM AND COZY: this hat will keep you toasty and...
ONE SIZE FITS MOST: one size is strechable enough...
Last update on 2023-04-01 / Affiliate links / Images from Amazon Product Advertising API
---
4. Women's Size Ultrabraid Visoe with Stretch Sweatband By San Diego Hat Co.
On a sunny day, this woman's sun hat provides the ideal sun protection! You may venture outside without worrying thanks to the UPF 50+ protection provided by this stylish and practical beach hat!
With the Ultrabraid Large Brim Visor, sunburn prevention is not a concern. This sun visor for women fits comfortably on your head and offers the highest level of sun protection. It is made of 75% paper and 25% polyester.
This foldable visor hat is convenient to use and transport, and it fits neatly in your bag or suitcase for your outdoor trips.
Only hand washing should be done for this woman's sun hat. Beat the heat with ease and fashion! There are numerous neutral color choices for these stylish beach hats.
Make a statement with your outfit in terms of style. Pick your favorite or purchase them all to complete your ideal outfit!
Sale
Last update on 2023-04-01 / Affiliate links / Images from Amazon Product Advertising API
---
5. Women's French Terry Fleece Sweatpant By Amazon Essentials
The goal of Amazon Essentials is to produce reliable, long-lasting, high-quality everyday clothes at reasonable prices.
Plus-size alternatives are available for our collection of women's clothing, which also includes cashmere sweaters, fleece, and down coats.
Shopping is made easier by our standardized fitting and testing of every item to ensure the greatest levels of comfort and quality.
Last update on 2023-04-01 / Affiliate links / Images from Amazon Product Advertising API
---
6. Men's Pullover Hoodie By Champion
Our men's midweight fleece hoodie keeps you toasty throughout the year without adding weight or bulk.
This cozy men's hooded sweatshirt maintains its fit wash after wash thanks to the thick, robust, and exceptionally soft fleece.
Additionally, it includes additional stitching for thickness and dependability. Our Champion® Men's Pullover Fleece Hoodie is made with a double-layer hood with metal grommets, softback neck tape, and a front kanga pocket.
This comfy men's hoodie is a go-to for everyday use thanks to the embroidered outline script that pays homage to our sporting past.
Sale
Champion Powerblend Fleece Hoodie, Hooded...
MADE FOR COMFORT - Our men's hoodie is made with...
EXCEPTIONALLY SOFT AND RELIABLE - Our comfortable...
FASHION TO FEEL GOOD ABOUT - A percentage of...
SWEATS THAT WORK WITH YOU - Our men's hoodie...
Last update on 2023-04-01 / Affiliate links / Images from Amazon Product Advertising API
---
7. Mens Targhee 2 Mid-Height Leather Chelsea Boots By Keen
Our Targhee 2 Chelsea will offer stability for any terrain, from city streets to mountain routes. These boots look amazing with both dressy and casual outfits thanks to the fine leather. Therefore, there is no need to switch out your footwear before going out.
The Men's Targhee 2 Chelsea Mid-Height Leather Boot is crafted from enduring, premium leather and has a moisture-wicking lining.
It is based on keen's classic wider footwear form. PFC-free water repellent, PET recycled plastic bottles (inappropriate styles), and leather from tanneries that have received certification from the Leather Working Group (LWG) are all used purposefully in the creation of keen items.
Keen creates footwear to change the world. As a company that was built for the outdoors, keen has to preserve and maintain the spaces where everyone can live, play, and work.
KEEN Men's Targhee 2 Mid Height Leather Chelsea...
STYLE: Our classic Chelsea boot style is easy to...
TRACTION: KEEN ALL TERRAIN rubber outsole provides...
SUSTAINABILITY: Leather is sourced Leather Working...
ANTI ODOR: All day use without the odor, Eco Anti...
Last update on 2023-04-01 / Affiliate links / Images from Amazon Product Advertising API
---
8. Trucker Hat for Men & Women By haka State City
For optimal longevity, the SD embroidered patch is sewn rather than heat-sealed onto the cap. One size fits most adult head sizes with an adjustable mesh snapback.
This unisex hat is imported in its raw form, however, it is completed in the USA with great attention to detail.
You can wear this trucker hat whether you're a man or a woman. Multifunctional; can be worn as a winter hat, baseball cap, running hat, hiking hat, fishing hat, golf hat, or cap for duck hunting. With this reasonably priced, top-notch snapback cap, you can proudly represent San Diego.
This is a timeless black hat that will always be in fashion. It shields from the sun and is the ideal summer or beach hat. If you enjoy Belmont Park, La Jolla, Torrey Pines, California Republic, or Cali hats, you'll adore them.
These San Diego mesh back hats have a low profile trucker hat shape with a bill that is somewhat curled but otherwise similar to a flat bill hat.
You can represent California in this stylish hat that is both modern and a little retro, which is a great substitute for a California hat.
This is an excellent present for family and friends because it is cozy, timeless, and appropriate for wearing outside.
HAKA SD City Trucker Hat, San Diego Hat for Men &...
SD PATCH HAT DESIGN: The SD embroidered patch is...
STURDY HIGH QUALITY SAN DIEGO HAT: This is a great...
TRUCKER HAT IN CLASSIC BLACK: This is a classic...
COMFORTABLE DESIGN: These San Diego mesh back hats...
Last update on 2023-04-01 / Affiliate links / Images from Amazon Product Advertising API
---
9. Women's 2022 Summer Fall Elegant Off The Shoulder V Neck Long Sleeve By Dokotoo
This dress in a solid hue is sophisticated and attractive thanks to the off-the-shoulder neckline and the smocked and ruffled style.
People who wear empire waist dresses appear taller, thinner, and with a better body form. The summer dress's light, airy fabric will keep you cool and comfortable on warm days.
The long sleeve dress might also be worn off the shoulder, which is attractive and sensual. The A-line dress is an excellent option for events like parties, clubs, the beach, vacations, dates, and more when worn with shorts and heels.
Sale
Last update on 2023-03-31 / Affiliate links / Images from Amazon Product Advertising API
---
10. Women's Summer Maxi Dress Boho Floral Print Sleeveless Halter Neck Beach Long Dress By hehull
Beach maxi dress with a pull-on clasp, spaghetti strap sleeveless dress, lace crochet dress, basic solid dress, and charming floral pattern dress.
a sexy high split design, a solid color dress with pockets, and a lace patchwork maxi long dress with a double layer are some of the dress' features.
A high waist and a back keyhole define this floral print dress. Ideal for everyday casual wear, going out, friend dates, the office, school, and the beach.
Additionally suitable for marriages, homecomings, evening celebrations, birthdays, cocktail parties, etc.
HEHULL Women Leopard Print Boho Maxi Dress High...
Summer maxi dress, spaghetti strap sleeveless...
Unique Design: Lace patchwork maxi long dress with...
Material: Made of soft and breathable fabric, no...
Occasion: Suit for casual daily wear, going out,...
Last update on 2023-03-31 / Affiliate links / Images from Amazon Product Advertising API
---
11. Women's Waterproof Double-Breasted Trench Coat By Wantdo
The spring trench coat for women will keep you warm and cozy no matter the season, whether it's winter or fall.
The stylish raincoat for women includes a thick shell covering on the outside that adds to the warmth.
The Defense You Deserve Our plus-size trench coat is made of waterproof material and is intended to keep you dry even when it rains.
To protect you from severe winds, each junior trench coat also features a double-breasted closing.
You may wear this women's dress coat in a variety of ways thanks to the removable belt and adjustable cuffs. Two large pockets on our women's waterproof overcoat allow you to keep your necessities there.
An actual shacket jacket for women! You can pick a lady's fall jacket that matches your style and skin tone because they come in a wide range of hues. The sizes of our double-breasted coats range from XS to 2XL.
Sale
Last update on 2023-03-31 / Affiliate links / Images from Amazon Product Advertising API
---
FAQs For What to Wear in San Diego
There are a lot of questions that come to mind about what to wear in vegas in san diego. some of the commonly asked questions are answered below.
Q.1 What do people wear to go out in San Diego?
[Please disregard unless the club is paying you to attend] No caps, t-shirts, shorts, or flip-flops are allowed. These are the bare essentials. most places we go demand a collared shirt (preferably a dress shirt not a polo shirt). As long as they are not too baggy, jeans are OK.
Q.2 What is San Diego style?
There are various ways to describe San Diego's fashion, including beachy-chic, urban-cool, contemporary, active, and effortless-elegance. Our wonderful weather, distinctive regions, attractiveness, and our busy lifestyle all contribute to the variety of styles. Check out these stores if you want to get a taste of San Diego fashion.
Q.3 Do you need a winter coat in San Diego?
A decent jacket is unquestionably required while visiting San Diego in December. During the winter, the weather may abruptly shift. For the warmer days, bring a lightweight sweater or cardigan, a raincoat, and finally a cozy jacket.
Q.4 What should I wear in San Diego in October?
What to Wear in October in San Diego: Although it's officially sweater season, a long-sleeved maxi dress would do just well in San Diego. If the nights are becoming cool, bring a lightweight jacket with you. Women's denim jackets, beaded maxi dresses, and wedge espadrilles are suggested outfit items.
---
Tell Us In The Comments As Per You Which One Is The Best Outfits suggestion?
Also, don't forget to book your personalized holiday package with Fiery Trippers. Let us make your vacation a romantic as well as a dreamy getaway.