The honeymoon is a much-needed stay after months of wedding preparations. For almost all married couples, it's like the trip of a lifetime. The first long, fascinating trip you'll take with each other.
On Honeymoon both try to know and understand each other and spend a quality to gather. The quality time which we spend on the honeymoon will be remembered throughout our whole life. This time also helps us make our married life happy.
Now we can understand the importance of a honeymoon in our lives. So while planning for a honeymoon we need to consider some basic honeymoon tips.
While planning a honeymoon, if we will complete the below points seriously then we can definitely avoid the problem on the honeymoon trip. As no one wants any type of issues on their honeymoon.
---
How Long Should A Honeymoon Be?
The standard honeymoon duration time should be 7 to 9 days long. But go for it if you want to go longer (and the budget says you can afford it)!
Planning a honeymoon and time during the honeymoon is very special for the newly married couple so give it the proper time to enjoy every moment.
---
17 Honeymoon Planning Tips That Will Help You In Planning For Honeymoon
The honeymoon marks the beginning of a beautiful journey together, creating memories that last a lifetime. Planning this romantic getaway requires careful consideration and attention to detail to ensure a smooth and enjoyable experience for both partners. Let's explore some essential tips for planning the perfect honeymoon.
1. Plan Early to Get the Best Rates
Wondering when to book a honeymoon? The perfect opportunity to book your honeymoon is 6 to 8 months prior.
Especially if you're planning to go to a specific hotel, early booking will avoid the extra charges and will save you a lot of money.
In all honeymoon tips, this will save you a lot of money which you can use for shopping and other expenses.
---
2. Plan It Together
Planning your honeymoon with your partner is a wonderful feeling. There is no strategy for honeymoons, which can make this tip right at the top.
Honeymoon planning together plays a crucial role in order to start on a romantic and compatible note, as it is the journey of a lifetime.
The first stage is in which you start making plans and get to know each other's likes and dislikes. This also helps us to understand each other in various ways.
For example, if you are a lover of adventure and your soulmate is a lover of architecture, you can choose from the best honeymoon packages in Europe that are a perfect blend of nature, architecture, adventure, and romance.
So, make sure you tick off everything from your checklist for honeymoon planning, you're just as involved as your lovely wife!
Validating Passports and Visas: Ensure passports are valid well before the trip. Research visa requirements for the chosen destination and complete any necessary paperwork.
Notifying Banks and Credit Card Companies: Prevent any financial hiccups by notifying banks and credit card companies of travel plans. This avoids potential issues with transactions abroad.
Ensuring Travel Insurance: Invest in comprehensive travel insurance to cover unexpected events. This provides peace of mind and financial protection in case of emergencies.
Bestseller No. 1
Bestseller No. 2
Avidlove Women Lingerie Sexy Nightgown 2 pieces…
Material: 65% Cotton, 35% Polyester. Made of soft…
Women one piece lingerie with delicate lace cups…
One piece halter mini teddy lingerie with sheer…
Perfect for Sleepwear, Nightwear, Wedding Night,…
Bestseller No. 3
Last update on 2023-11-26 / Affiliate links / Images from Amazon Product Advertising API
---
3. Do Not Copy Other People's Honeymoon Itinerary
Wedding planning can be so engaging that it's risky to copy the honeymoon itinerary of another couple. But while your friends may have loved the all-inclusive, no-stress resort, you may find it tamps your adventurous spirit.
Or, maybe you've heard your parents remember their Bermuda honeymoon your entire life.  But for the two of you, it doesn't mean it's right.
It is fine to ask friends and family for advice, but take it with that common grain of salt. It is your honeymoon and it should be as per your likes and dislikes.
Balancing Relaxation and Exploration: Create an itinerary that balances relaxation and exploration. Allocate time for activities while leaving room for spontaneous moments.
Allotting Time for Activities: Plan specific activities but avoid over-scheduling. There is enough time for each experience, allowing the couple to immerse themselves fully.
Leaving Room for Spontaneity: Some of the best memories are made spontaneously. Leave gaps in the itinerary for unplanned adventures and serendipitous moments.
Also Read: Top 15 Safe And Romantic Date Ideas Tampa, Florida
---
4. You Should Have Clarity About What You Want?
When you think "unique destination," does that mean a deluxe hotel on an island famous for its natural beauty? Or do you think about some strange foreign country where you don't know the language? With your lover, Daydream to figure out what you both really want.
So we should have a basic clarity of what we are exactly looking for on our honeymoon. Because it is quite difficult for others to suggest anything in this.
It is one of the most important honeymoon tips. It will give you clarity on where you can utilize your time more.
Discussing Preferences as a Couple: Open communication about preferences is key. Discuss favorite activities, climates, and experiences to find a destination that suits both partners.
Researching Romantic Destinations: Look into destinations known for their romantic ambiance. Whether it's a tropical beach or a charming European city, choose a place that resonates with the couple's idea of romance.
Considering Weather and Season: Take into account the weather and the season of the chosen destination. Ensure it aligns with the couple's preferences and allows for an enjoyable experience.
Bestseller No. 1
PRETTYGARDEN Women's 2023 Summer Midi Dress…
SIZE TIPS: S=US 4-6, M=US 8-10,L=US…
CHIC FEATURES: Split Boydcon Dress For Women/One…
TRENDY DESIGN: Women Midi Bodycon Dress With One…
STYLISH MIDI DRESS FOR YOU ! Ladies Summer Dress…
Bestseller No. 2
Bestseller No. 3
Last update on 2023-11-23 / Affiliate links / Images from Amazon Product Advertising API
---
5. Do Not Rely Entirely On Internet Research
It's perfectly okay to start planning your honeymoon with an online search, but don't just focus on search engines, a travel expert says.
Online reviews can paint a picture that does not fit a fact.  By talking to friends and family who were there, and/or a travel professional, it is better to properly research your ideal destination.
Also Read: 13 Best 50th And France Restaurants
---
6. Think About Using A Travel Agent
Travel agents will be useful if you want extra advice on planning your honeymoon. They have insider knowledge of offers and promotions and establish personal ties with hoteliers, which can often mean that a room in an otherwise fully booked hotel is available.
They can also save you limitless time for study and provide awareness of first-hand destinations. I like to think our service is threefold, "Fiery Trippers says." We support you with the best fit to select the ideal destination; we do all the planning and research; and when they are on their honeymoons, we provide customer service. My work is not over until my guests return home.
This is a honeymoon tip that will save you a lot of time and money. It will also provide you with assistance in all basic things like important sightseeing, good nearby restaurants, public transport, etc.
---
7. Prepare a Budget For The Honeymoon
Your wedding expenditures will tally up easily and to cover any extra costs, it's easy to dig into the honeymoon budget.
But let's stop for a moment and really think about it: wedding ceremonies and weddings last six to eight hours on average, while honeymoons last seven to 10 to 14 days on average.
Although the memories of your wedding day can never be forgotten, there is something to be said about the unique memories you can make on your honeymoon, too.
Establishing Financial Limits: Before diving into honeymoon planning, it's essential to establish a realistic budget. Consider financial constraints and plan accordingly to avoid unnecessary stress.
Researching Destination Costs: Different destinations come with varying price tags. Research the costs associated with potential destinations to find one that fits within the budget.
Considering Travel Packages: Explore travel packages that may offer cost savings. Some packages include accommodation, meals, and activities, providing a comprehensive and budget-friendly option.
Also Read: Switzerland In October
---
The last thing you want is to be caught off-guard with some last-minute surprise expenditures while you're planning your wedding and your honeymoon.
"Often visas, airport transfers, and resort fees will cost upwards of $1,000." Always make sure you know what is included in the cost of your reservations.
For example, if your hotel is located outskirts confirm it in advance whether airport transfers or other sightseeing transfers are included in the given package or not.
Take all the important details in writing from your honey package provider don't believe in verbal commitments to avoid further misunderstanding.
---
9. You Don't Have to Leave For Your Honeymoon Immediately
Yes, it's in movies, you know the scene. The newlyweds float straight from their wedding and/or airport reception on their way to their honeymoon.
Now, back to real life, where our pros recommend giving yourself some time between the ceremony and the big trip to catch your breath.
If you're flat-out tired or have not hydrated properly during the weekend celebrations. It is recommended to take a good night's rest directly after your wedding festivities.
This tip is one of the most important honeymoon tips of all. Most people don't consider this and leave for a honeymoon immediately after the marriage. Just because of this, they find their schedule very hectic. 
Also Read: Best 7 Places To Visit In Italy In December
---
10. Mix Adventure Along With Relaxation
If your honeymoon trip is a nice mix of adventure and relaxation, you'll have fun without being out, and that's the perfect way to enjoy it.
You will want to try out new activities like water sports when you choose Bali and trekking if you choose Peru or Chile but you'll also require time to energize and relax and that's how you can have a great moment. Don't wear yourselves out.
---
11. For Special Requests, Make Prior Preparations
Only a few days earlier, you had a wonderful affair, and you were unable to give each other proper time. Now, make up for it.
Ask your hotel if they provide honeymooners with any special facilities. Such as dinner on the beach or maybe a few spa services or whatever you feel like, and if they do, you can make a reservation for the same.
If you want something else, then you can ask for the same thing from your hotel.
Also Read: 14 Unique Places To Visit In Switzerland
---
12. Taste The Culture
One reprieve from planning for the wedding/honeymoon? Oh, there's no need to wait for your true honeymoon to get a taste of your favorite place!
To really indulge yourself in the culture, look for a nearby restaurant or cook up a specialty from the city.
Another alternative: Turn on your Netflix account and relax with a documentary that displays the scenery and culture of the place. In no time, you'll be daydreaming (or actually dreaming)!
Exploring Culinary Experiences: Immerse yourselves in the local culinary scene. Try new dishes and explore different dining options to make the honeymoon experience even more memorable.
Considering Dietary Restrictions: If either partner has dietary restrictions, research the destination's food options in advance. This ensures that dietary needs are met without any hassles.
Trying New and Local Dishes: Step out of your comfort zone and savor the local flavors. Trying new and exotic dishes can be a delightful part of the honeymoon adventure.
---
13. Post Your Programs To Social Media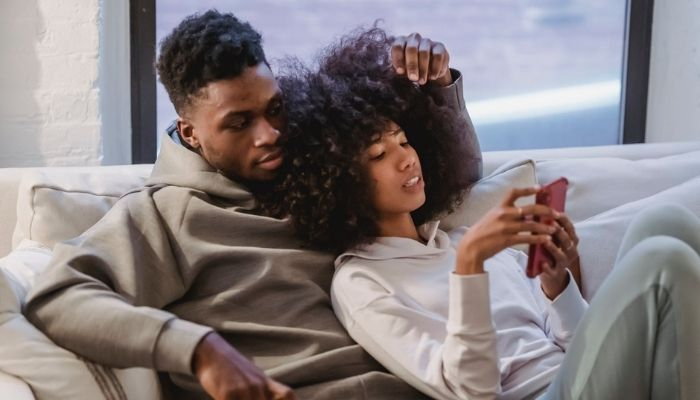 Your honeymoon will no doubt be packed with Insta-worthy moments, but a post on your social media platform is worth the planning process, too.
Once your honeymoon destination has been chosen, certainly ask for suggestions. Sharing the enthusiasm with your loved ones would feel fantastic and you might even get some insider tips from the others, too.
Also Read: 20 Places To Visit In Germany In 2020, You Will Be Forced To Live Here Forever
---
14. Plan For Surprises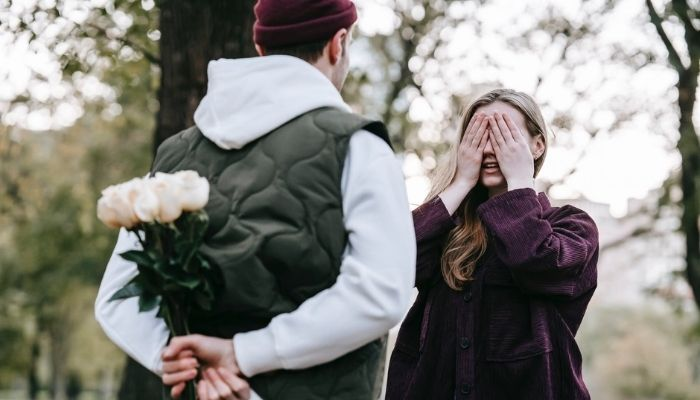 This is the best part of having a honeymoon scheduled. In order to make it memorable for him or her, couples typically pursue the most romantic things to do on a honeymoon.
Plan a surprise for your partner that will help you build memories for a lifetime. Whether it's seeing a sunrise or a sunset, a date night, or a romantic candle-lit dinner by the sea.
Also, you can prepare a surprise for your best half with the help of hotel representatives or a travel agent.
This tip will enhance the love in your partner's heart. After doing this they will realize that his/her partner thinks about them a lot that's why it's one of the best honeymoon tips.
---
15. Click Pictures For Forever Memories
A picture is a thousand words worth it. Having said that, make sure you catch, without having to justify, all the special moments that represent your romantic experience.
These are the photographs that will enhance your home's walls and support you for a lifetime to remember your honeymoon moments.
Choosing the Right Camera or Smartphone: Select a reliable camera or smartphone with good photo capabilities. Capture the beautiful moments to cherish for years to come.
Creating a Photo Diary: Document the journey through a photo diary. Write notes about each experience to accompany the visuals, creating a personalized keepsake.
Hiring a Professional Photographer: For a truly special experience, consider hiring a professional photographer at the destination. They can capture candid and intimate moments.
Also Read: 10 Wonderful Places To Visit In Austria
---
16. Hotel Quality Is Very Important
Of all the characteristics that combine a whole honeymoon experience together. The most interesting component is choosing the correct form of a hotel.
The whole experience of your honeymoon depends on how nice, and comfortable your stay has been at the best of the hotels and resorts.
The romantic hotel helps lift the whole honeymoon mood, ranging from luxurious resorts to honeymoon suites and beach villas.
Researching Honeymoon-Friendly Resorts: Look for resorts with a reputation for catering to honeymooners. Special packages and amenities can enhance the romantic experience.
Reading Reviews and Ratings: Research accommodation options thoroughly. Read reviews from other honeymooners to gain insights into the quality of service and overall experience.
Considering Inclusive Packages: Inclusive packages can simplify the planning process. Consider options that include meals, activities, and special perks for honeymooners.
When selecting the best accommodation choices for your honeymoon, make sure you remember these points:
Central location and easy access to popular sights
Decor & Architecture
Categories of rooms, views & facilities
Infinity Pools and Jacuzzi
Breakfast with complimentary Drinks
Restaurants nearby
Treatment for spa
Activities and games in-house
Bar and Live Entertainment availability
Freebies on Honeymoon
Consider this tip as a top priority among all suggested honeymoon tips. Because we spend a lot of time inside the hotel room a good hotel is very essential. 
---
17. Packing should be Smart & Light
If you have not ticked off all the important things listed below from your checklist, do not leave your home.
In all honeymoon tips, this tip will help you to make your luggage compact and lightweight. Also, it's one of the best honeymoon travel tips.
First and foremost, make sure you carry a small backpack to hold all your tickets, visas, visa information, international driving license, and identity proofs in place.
Bring at least two photocopies of all your documents and keep all the details about your hotel ready.
Bring sunscreen irrespective of the destination.
Mobile adapter, USB cable, convenient camera, DSLR, charging cord, headphones, portable speakers, earphones, iPad and power bank should be checked in advance.
Take advantage of the available travel apps and follow Google Maps to get in and around the area.
In the event of a weather change. It is often beneficial to carry as per the climatic conditions of the place you are visiting and bring an extra coat. Jackets shrugs, and cardigans; flip-flops, trekking shoes, and a pair of heels; sunglasses
If you have checked all these things and packed them, it will also be easy for you to prepare your honeymoon shopping smartly. Your shopping scene will therefore be sorted, too.
Creating a Checklist: Prepare a detailed packing checklist to ensure nothing essential is forgotten. Include destination-specific items and consider the activities planned.
Considering Destination-Specific Items: Pack according to the destination. Whether it's sunscreen for a beach destination or warm layers for a mountain retreat, be prepared for the local climate.
Packing Smartly for Different Activities: Plan outfits and essentials based on planned activities. From beachwear to hiking gear, pack smartly to avoid overpacking.
Also Read: 11 Best Places To Visit In Italy 
---
FAQ's About Honeymoon Tips
Below are some basic questions that come to our mind while planning for a honeymoon.
Q. How Far in Advance Should We Plan Our Honeymoon?
A. For optimal choices and better deals, start planning your honeymoon at least six to nine months before your wedding date.
Q. Is It Necessary to Hire a Travel Agent?
A. While not mandatory, a travel agent can alleviate planning stress, provide insider insights, and secure exclusive deals.
Q. What Should Be Included in the Honeymoon Budget?
A. Allocate funds for travel, accommodation, meals, activities, and any unexpected expenses. Be realistic and include a buffer for contingencies.
Q. How Can We Personalize Our Honeymoon Experience?
A. Choose a destination that holds sentimental value, engage in local experiences, and plan activities that align with your shared interests.
Q. Any Tips for Handling Travel Documents?
A. Ensure passports are valid, research visa requirements, and keep copies of essential documents. It's wise to have a digital backup as well.
Q. What's the Best Way to Manage Jet Lag?
A. Stay hydrated, adjust your sleep schedule before departure, and engage in light exercise upon arrival to minimize the effects of jet lag.
Q. Do we need travel insurance for our honeymoon?
A. Yes, travel insurance is highly recommended to provide financial protection in case of unforeseen events such as trip cancellations or medical emergencies.
Q. How can we ensure a romantic atmosphere at our chosen destination?
A. Choose a destination known for its romantic ambiance, and consider staying at resorts or hotels that cater specifically to honeymooners.
Q. What should we pack for a honeymoon?
A. Pack essentials like travel documents, clothing suitable for the destination, toiletries, and any specific items needed for planned activities.
---
Conclusion
Planning the perfect honeymoon requires a thoughtful approach, considering various aspects to ensure a seamless and unforgettable experience. From setting the budget to embracing unplanned adventures, each step contributes to creating a romantic and memorable journey.
---
Tell Us In the Comments About One Of  Your Favourite Honeymoon Tips.
Also, don't forget to book your personalized holiday package with Fiery Trippers. Let us make your vacation a romantic as well as a dreamy getaway.
---
---