Today we're counting down our top 10 best places to visit in the USA. We're taking a glance at American cities or regions that are continuing to cement their status as premier travel destinations.
As such more obvious selections like Los Angeles and New York City will not be included. We have other lists for them. Are you a fan of our blogs be sure to like our Facebook and Instagram pages as well. 
---
Below is a list of Best Places to Visit in USA
1. Fort Lauderdale, Florida
The hottest Florida city to go to in 2020 is none apart from Fort Lauderdale. It has sun-soaked beaches and a big selection of entertainment activities for people attraction.
There is no doubt that Fort Lauderdale is America's premier travel destination. A very popular yet decidedly less crowded option when compared to other American Beach getaways. Maybe not so much during spring break.
Fort Lauderdale is a cruise ship hub. It is home to literally thousands of restaurants and a golfing destination par excellence. Shopaholics, adrenaline junkies and beach bums really are all welcome in this town.
Feel like hitting up Las O las Boulevard fancy fashion boutiques or maybe taking a gondola ride on one of the city's winding canals no problem the only problem is simply that you won't want to leave. It's also one of the top places to visit in the US.
Also Read: Top 15 Safe And Romantic Date Ideas Tampa, Florida
---
2. Savannah Georgia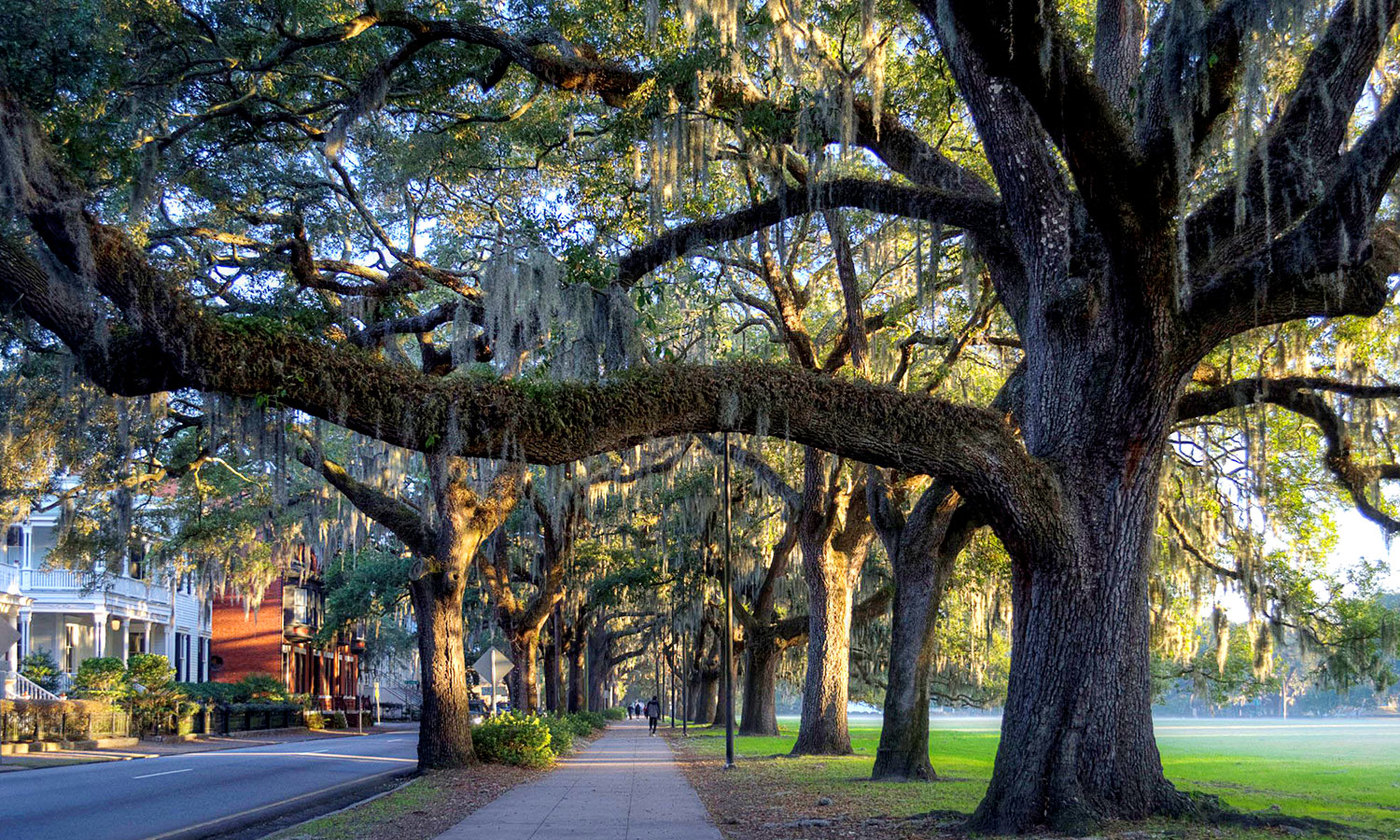 Rarely does a city leave its visitors awestruck whenever they visit? The urban peach that is  Savannah Georgia does not disappoint with its amazing array of Antebellum architecture.
It is also just so happens to be one of a handful of American cities that allow visitors to drink in the streets in certain areas that is. Head for the historic district, which has officially been designated a national historic landmark.
Here there is a multitude of gorgeous oak sated city squares surrounded by many mansions, museums and monuments. Relax with a big glass of sweet tea and savour the old-fashioned southern slow pace.
The beach, Tybee Island just 30minutes away. Savannah makes for one sweet bake a spot. It's also one of the famous and best places to visit in the USA.
---
3. Santa Fe New Mexico
If you're looking for a vacation filled with outdoor adventure as well as an abundance of culture look no further than Santa Fe.
It's designated a UNESCO Creative City due to its numerous contributions to the fields of design crafts and folk art. It is one of the best places to travel in the US.
Santa Fe is quite clearly one of America's favourite artsy destinations and speaking of art. Be sure to pay a visit to the Georgia O'Keeffe museum.
Santa Fe is also home to a flourishing foodie scene literally feeding off the abundance of the region including an astonishing range of chillies.
Last but certainly not least is the city surrounding landscape. which will have your Instagram game on point. Also one of the USA tourist places.
Also Read: 15 Best Casinos In Mexico (Casinos en Mexico) For A Holiday Packed with Fun & Entertainment!
---
4. Big Sur, California
Any traveller worth their salt should make the trek to Big Sur at some point in their lives. Whether you stay at a resort or camp wild in the great outdoors. Widely considered to be one of the most beautiful stretches of land on earth.
Big Sur stretches along California's Central Coast. It is noted for its mountainous terrain upon which the Pacific Ocean thrashes with scenic regularity as well as for the otherworldly redwoods that make up a large portion of its interior.
Big Sur is truly a nature lover and a surfer's dream. There's only one way to see it properly and that is by car how American is that so buy rent or load up the family van and head for the waves. Also, one of the best places to see in the USA.
---
5. San Juan, Puerto Rico
The time is now to take a trip to beautiful as well as sunny Puerto Rico. It's not, of course, part of the US mainland.
This American territory has endured truly awful times following Hurricane Maria but things are steadily getting back to normal.
Particularly for tourists in the country's capital city. Why does not take a food tour through Old San Juan or perhaps you'd like to take a dip in one of the area's bioluminescent bays.
From sunset boat tours to historical walking tours that will transport you to the Puerto Rico of old San Juan is never short on things to do.
Leave your passport at home if you're American Metis and head on down. Also one of the best places to visit the USA.
Also Read: 10 Best Airports In Oregon In 2020 That Will Make Your Trip Convenient And Fly With Comfort!
---
6. Nashville Tennessee
We are hardly breaking new ground by proclaiming Nashville one of 2020's top travel destinations. Honestly, this city just keeps getting better and better.
It's famous for its bustling nightlife, tasty eats, as well as a love of all people musical country and otherwise, Nashville, is as demanding a city as any these days.
It even has the NHL's predators if you're in the mood for some hockey from the honky-tonks of lower Broadway to the hot chicken and barbecue joints of historic German town.
The city is overflowing with things to do, see and eat. Don't miss the Country Music Hall of Fame as well as the Music City Walk of Fame.
Which is naturally located on Nashville's Music Mile get your twang on the number. It also is one of the US famous places.
---
7. The Hudson Valley and the Catskill Mountains New York
This two for one entry often flies under the radar whenever the latest must-visit list comes out. However, the Hudson Valley and Cat skills are a mere hour or two north of New York City but both are the most underrated travel areas in the country.
Both areas are peppered with amazing farmers' markets, restaurants and yes wineries.
Both the Greater Hudson Valley home to the faint town of Woodstock and the undulating Catskills are two of New York State's most beautiful areas with tons of opportunities for boating and hiking.
Moreover, you can even take a tour of the grounds of the renowned Military Academy at West Point. It's also one of the untouched but the best places to visit in the USA.
Also Read: Top 10 Places To Visit In New York State For An Unforgettable Holiday
---
8. Bend Oregon
Nature-lovers rejoice. If you're looking to do some first-rate camping hiking, rafting, mountain biking, rock climbing or any other outdoor activity that we fail to mention then Ben is the place for you.
The city has become the Pacific Northwest's de-facto hub for extreme sports enthusiasts and outdoors people alike thanks to its plethora of diverse and picturesque landscapes as well as its proximity to large untouched swaths of land.
If in 2020 You'd like nothing more than to sit by a fire under the stars after a full day of fishing ATV riding and canoeing then there's no better place to do it than Bend. Also places to go in the US.
---
9. Charleston South Carolina
This must-see place in the USA was founded more than three centuries ago. Charleston is also one of the oldest and most beautiful cities in all of North America.
For many, the simple act of admiring its architecture while strolling along the cobblestone streets is enough to make a trip to this southern belle worthwhile.
However, once you peel back at the scenic facade this port town is likely to surprise you in more ways than one. A beacon for history buffs foodies and art lovers alike.
Moreover, the city has reinvented itself in recent years making it a must-see for anyone planning a trip to the southern United States.
Civil War buffs should definitely not miss out on touring Fort Sumter. It's also one of the best places to visit in the USA.
Also Read: Best Countries for Solo Travel
---
10. Portland Maine
It is the best vacation spots, Whether you're in search of great food, adventure, rest and relaxation or all of the above.
This coastal getaway has a little something for everyone. Spend the day around the old port district and stop for a bite to eat or a glass of wine.
A tone of Portland's many fine dining establishments. The city is home to a burgeoning culinary scene with its proximity to the Atlantic Ocean. All but guaranteeing you one of the best seafood meals of your life.
Take a day trip to the Casco Bay or get your blood pumping with a water rafting or sea kayaking. Also, featuring the perfect blend of small-town charm.
Big-city amenities Portland is fast becoming one of New England's hottest tourist destinations number. Also one of the cool places to visit in the US.
---
FAQ's About Places To Visit In USA
[sc_fs_multi_faq headline-0="h3″ question-0="What are the top 10 cities to visit in the United States?" answer-0="1. Chicago
2. New Orleans
3. Nashville
4. Los Angeles
5. New York City
6. Las Vegas
7. St. Louis
8. Washington, DC
9. Miami
10. Boston " image-0="" headline-1="h3″ question-1="Where is the most beautiful place in USA?" answer-1="1. Fort Lauderdale, Florida
2. Savannah Georgia
3. Santa Fe New Mexico
4. Big Sur, California
5. San Juan, Puerto Rico
6. Nashville Tennessee
7. The Hudson Valley and the Catskill Mountains New York
8. Bend Oregon
9. Charleston South Carolina
10. Portland Maine " image-1="" headline-2="h3″ question-2="What is the number 1 tourist destination in the US?" answer-2="Millions of TripAdvisor users weighed in and voted for their favourite travel destinations in the US. New York City was named the No. 1 destination in the US for the second year in a row, with Chicago coming in close behind." image-2="" headline-3="h3″ question-3="What is the cheapest state to vacation in?" answer-3="1. Los Angeles, California
2. Pittsburgh, Pennsylvania
3. Savannah, Georgia
4. New Orleans, Louisiana
5. Boston, Massachusetts
6. Washington, DC
7. Atlanta, Georgia
8. Austin, Texas
9. Denver, Colorado
10. Charleston, South Carolina " image-3="" headline-4="h3″ question-4="Which are the most popular US destinations?" answer-4="The US most popular destinations are: 1. Sun Belt.
2. West Coast
3. New England
4. East Coast" image-4="" headline-5="h3″ question-5="Where should I travel in 2020 in USA?" answer-5="
1. Asheville, North Carolina
2. Big Island, Hawaii
3. Boston, Massachusetts
4. California's Central Coast
5. Maine
6. Oklahoma City, Oklahoma
7. The Great Lakes " image-5="" count="6″ html="true" css_class=""]
---
Tell Us In Comments As Per You Which One Is The The Best Place To Visit In The USA?
How was your experience? Let us know in the comments!
Also, don't forget to book your personalized holiday package with Fiery Trippers. Let us make your vacation a romantic and dreamy getaway.