Are you going to marry soon and searching for places to go on your honeymoon in the United States? If you are confused after listening to many suggestions from family and friends. This article can help you in choosing the best honeymoon destination in the USA.
As the wedding season is over now, every couple who must be tired of the wedding rituals would be searching for honeymoon destinations as this is a long-awaited trip in every couple's life.
Everyone wants this trip to be the best and most memorable one. Some want to spend this time in luxury hotels, some to be at beaches or between the beautiful mountains.
To make this decision a little easier here we are again with the list of best honeymoon destinations in the USA.
---
List Of 11 best honeymoon destinations in the USA | What's the best place to go on a honeymoon?
We have a suggestion for your honeymoon. Check out our list of the best honeymoon destinations in the USA. In addition, help decide your decision.
Napa Valley, California
Maui, Hawaii
Las Vegas, Nevada
Florida
Minneapolis
Savannah, Georgia
Laguna Beach, California
Nantucket, Massachusetts
CAPE COD
Aspen
Ogunquit, Maine
1. Napa Valley, California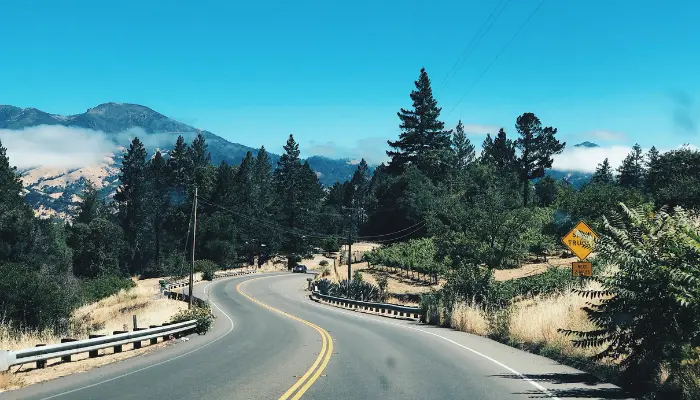 Napa Valley is a county north of San Pablo Bay in the U.S state of California. It is mainly known for the wine industry. Napa Valley truly offers something for everyone, from stunning scenery, and luxe accommodations to its art and culture,
it will never miss a chance to make us fall in love with this valley Regardless of when you want to visit this place, napa valley is always the best place to visit either be it a weekend or a working day.
But the months of January, February, and March still offer the best time to visit this place. It's one of the most romantic destinations in the U.S and the beauty of napa will never let you regret the decision to spend your most awaited time with your soulmate.
From visiting the wineries to enjoying the arts and culture to doing bike tours, there are lots more things that Napa offers you.
Also Read: 10 Best Places To Visit In The USA For Memorable Trip
---
2. Maui, Hawaii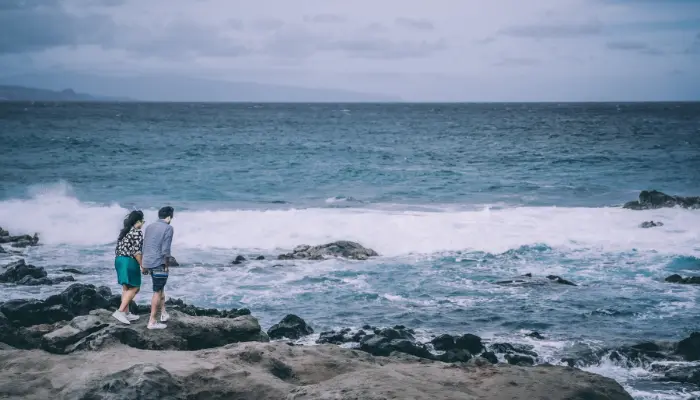 If you want to spend your time between the seashores, Maui Hawaii is the best place which offers you not only the heat waves and sand but also its scenic beauty which will surely leave you speechless. The island of Maui is the second-largest island in the state of Hawaii.
The big tourist spots that always attract tourists are Hana Highway, Haleakala National Park, Iao Valley, and Lahaina.
The best times to visit Maui are April through May and September through November the spring and fall shoulder seasons provide the pleasant weather Hawaii vacationers seek without the high rates and heavy crowds that accompany the summer and winter.
There are several things you can do in Maui, but the road to Hana is a must that will leave you and make you fall in love with the place even more.
To find excellent views of Maui's beautiful coastline, all you need to do is drive. There are also other places that you should explore while travelling to Maui.
Also Read: 11 Best Beaches In Hawaii For A Calm And Soulful Trip
---
3. Las Vegas, Nevada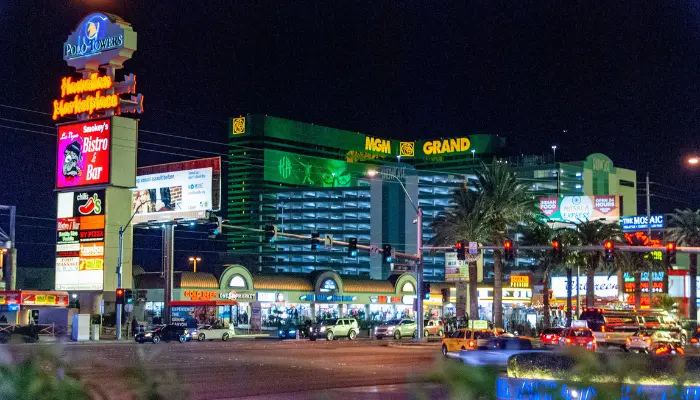 Las Vegas simply known as Vegas is another famous place in the U.S and considerably another city of joy and love where you can spend your honeymoon days. The nightlife of Vegas is extremely joyful and loving.
The city bills itself as The Entertainment Capital of the World and is famous for its luxurious and extremely large casino hotels together with their associated activities.
The major attractions in Las Vegas are the casinos and the hotels, although in recent years other new attractions have begun to emerge.
Most casinos in the downtown area are located on Fremont Street, with The STRAT Hotel, Casino & Skypod as one of the few exceptions. Las Vegas will definitely be a great choice if you want your honeymoon entertaining with lots of happening things.
Also Read: Las Vegas Airport Just Changed Its Name To Harry Reid International
---
4. Florida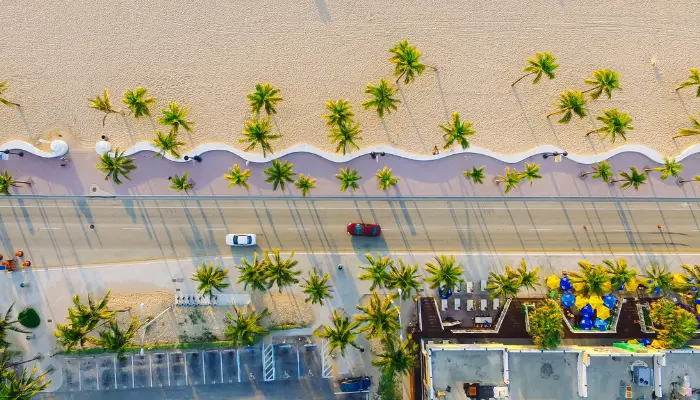 Whatever you are imagining, you can make it real here, from theme parks to beaches Florida has everything to offer. The famous Miami Beach is located in the state of Florida and is an ideal place for honeymoon couples to relax and rejuvenate.
Then, Orlando is the must-visit place that many honeymooners choose to visit in Florida because of the presence of theme parks such as Disney's Magic Kingdom, Universal Studios, Sea World, and others.
All of these locations are bestowed with thrilling rides and joyous fun activities that entice tourists, particularly honeymooners.
Also Read: Top 15 Safe And Romantic Date Ideas Tampa, Florida
---
5. Minneapolis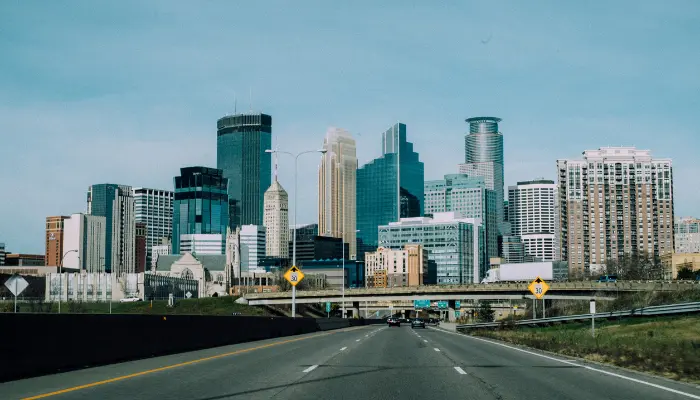 Head to Minneapolis for an edgy spin on a honeymoon getaway, where you can spend a romantic weekend biking around the city, visiting fascinating galleries, and seeing the latest shows.
It has a lot to offer to honeymooners and vacationers. The city is divided by the Mississippi River. Many cultural landmarks such as the Walker Art Centre,
a contemporary art museum, and the adjacent Minneapolis Sculpture Garden, famous for Claes Oldenburg's "Spoonbridge and Cherry" sculpture, can be found in Minneapolis.
Also Read: 13 Best 50th And France Restaurants At Least Once In Your Lifetime
---
6. Savannah, Georgia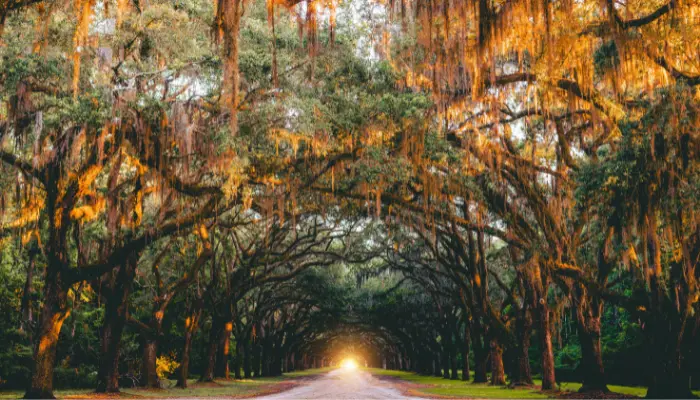 With astonishing oak trees, stunningly delicious food, breathtaking views, and rich art and culture, this place serves you all the things that you really want. This place is one of the insanely romantic and best places to visit for a honeymoon.
The best part is that the savannah is right next door to a lovely beach gateway on Tybee island, adding another layer to your honeymoon gateway.
Also Read: What To Wear To Niagara Falls? That Will Make Your Trip Comfortable
---
7. Laguna Beach, California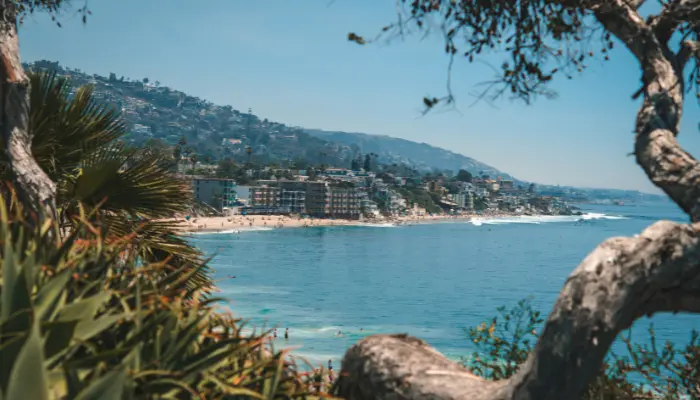 If you prefer beaches over mountains then this place is totally perfect for you. Laguna Beach is famous for its beautiful beaches, beautiful people, and bohemians.
Not only views but if you are a sports person then also this place offers you many things from sports water activities to beach games it has everything for you.
Laguna art museum, Heisler park, victoria beach, also beach, and many more, there are endless places where you can go with your soulmate and explore things with love and joy.
Also Read: 10 Top Tourist Attractions In California
---
8. Nantucket, Massachusetts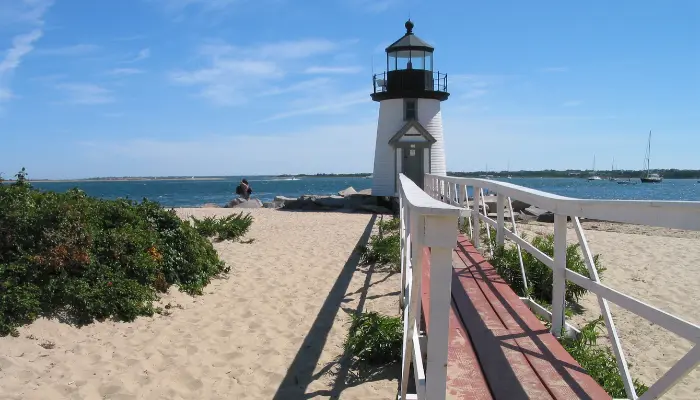 If you want to spend your time alone and with minimum hustle, then this place suits your taste perfectly. Nantucket, a tiny isolated island off cape cod, Massachusetts is a summer destination with dune-backed beaches.
It is known for whaling, foggy weather, and lighthouses and there are many more renowned things for which this place is famous.
Also Read: 11 Best National Parks In America To Experience Wildest Life Adventure
---
9. CAPE COD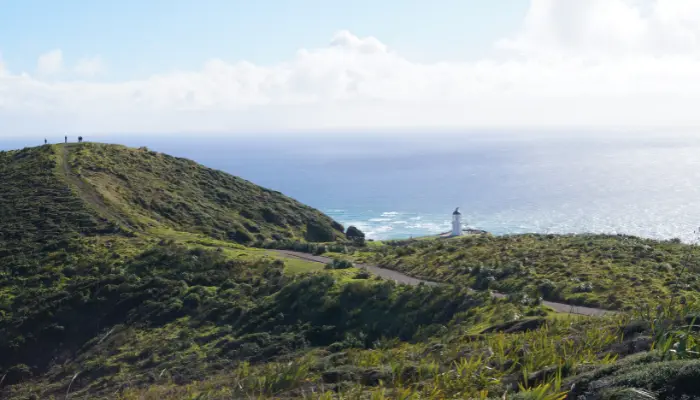 Cape Cod, a hook-shaped peninsula of the U.S. state of Massachusetts, is a popular summertime destination. It's the site of quaint villages, seafood shacks, lighthouses, ponds, and bay and ocean beaches.
Cape cod is famous for sandy beaches, lobster rolls, and laid-back fun. The best time to visit here is in May, June, September, or October. This place is a must-visit and definitely be on your bucket list.
Also Read: 11 Most Walkable Cities In The USA That Are Worth For Visiting
---
10. Aspen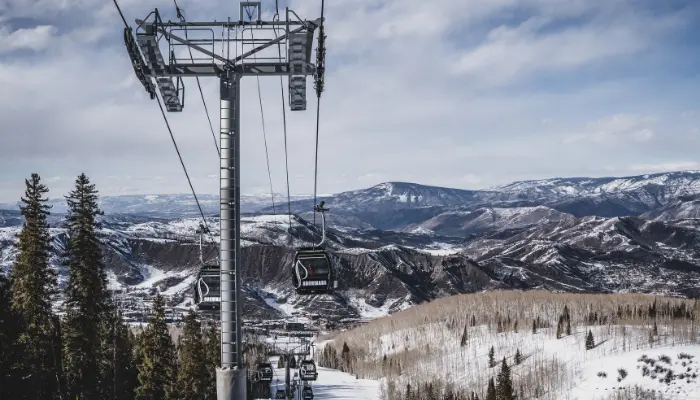 Aspen is an ideal location for a romantic honeymoon that you will remember for the rest of your life. skiing is the best thing you can do here and there are four premier ski areas nearby,
besides that, the place provides you with many reasons to keep yourself entertained. Besides, this small ski town has long been a haven for celebrities from all over the world.
Also Read: 07 Beautiful Places To Travel Without A U.S Passport 
---
11. Ogunquit, Maine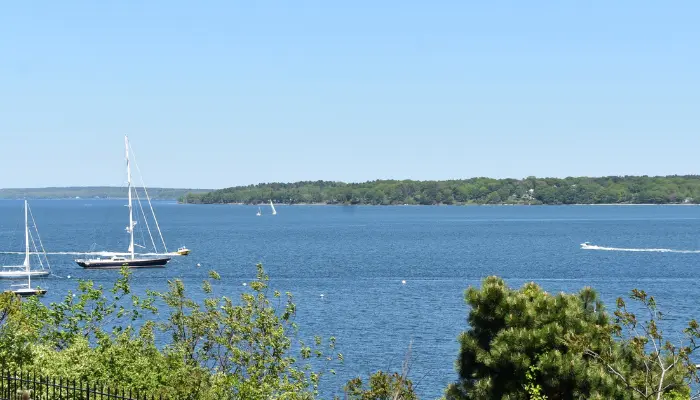 Last but not least, honeymooners should set their sights on Ogunquit, where sunrises over the Atlantic and lobster rolls will set the tone of your marriage. It is truly one of the prettiest places on the southern Maine coast.
It is home to many historic buildings, including cape Neddick nubble lighthouse, a historic playhouse, and the 18th-century Captain James Winn House, now which houses the Ogunquit heritage museum.
Also Read: 11 Best Hotels With Pool In San Francisco To Give You A Lifetime Memory
---
FAQs About honeymoon destinations in The USA
There are a lot of questions that come to mind when people choose places for a honeymoon, some of the commonly asked questions are answered below.
What is the number 1 honeymoon destination in the US?
Maui, Hawaii is #1. Maui has always been a popular honeymoon destination. The Hawaiian island offers exquisite white-sand beaches with a turquoise sea, excellent surfing, inland trekking, and a variety of accommodations ranging from budget to ultra-luxury.
Where should I go on my honeymoon in July?
Best Honeymoon Destinations to Visit in July
The Cook Islands.
Kenya.
Seychelles.
Tanzania.
Canada.
New Zealand.
Who pays for the honeymoon?
The bride or the groom's parents normally pay for the honeymoon in these more conventional situations. The bride's family is normally responsible for the wedding expenses, whereas the groom or his family is paid for the honeymoon.
What is done on the honeymoon?
Every couple enjoys spending their honeymoon doing romantic things like going on a dinner date, touring picturesque towns, club-hopping, and participating in daring activities. To make your honeymoon extra special, incorporate all of your favourite activities on your agenda.
---
Tell Us In the Comments About One Of Your Favourite honeymoon destinations in The USA.
Don't forget to book your personalized holiday package with Fiery Trippers. Let us make your vacation a romantic and dreamy getaway.